Head-to-head fantasy baseball thread
When it comes to head-to-head fantasy baseball league scoring, as the week ends you notice the categories in which you need a boost. What I intend to provide is a list of fantasy free agents to assist you in a victory come Sunday night.
Runs:
James Loney (TB) – The last five games James Loney has started for the Rays, he's reached base. Joe Maddon is notorious for moving his lineup around, but no matter the order Loney tends to produce. Though his HR and RBI total are low for a first baseman, one homer and 17 RBI, he's still batting .381 and his teammates are finding ways to bring Loney home.
Other notables: Ryan Doumit (MIN), Chris Denorfia (SD), and Kelly Johnson (TB)
Home runs:
Mitch Moreland (TEX) – The first baseman for the Rangers has hit three home runs in the past four games and now Mitch Moreland gets to feast on Houston pitching. It will be the "battle for Texas" this weekend and Houston owns the worst ERA in baseball (5.62), while the Rangers possess the sixth-most home runs in the league (39). Look for Moreland to contribute to that total.
Other notables: Domonic Brown (PHI), Justin Ruggiano (MIA), and Will Venable (SD)
RBI:
Jon Jay (STL) – As a Jon Jay buyer, let me inform you that he is a very streaky player. Right now is the perfect time to invest and cash in on his performance. He has driven in eight runners over the last five games, which is half of his RBI total for the season. At home, Jay has only produced two RBI in 39 at-bats this season, but he's currently batting .500 (10-20) the past week. Again, ride this wave for the weekend series against Colorado, but be prepared to sell when he crashes.
Other notables: Adeiny Hechavarria (MIA), Nate Schierholtz (CHC), and Trevor Plouffe (MIN)
Stolen bases:
Emilio Bonifacio (TOR) – It took a lot longer than expected, but Emilio Bonifacio finally pilfered his first bag of the season last Sunday. He enjoyed robbing so much, Bonifacio decided to steal third, too. Then one more base the next day. This is a guy who stole over 30 bags in back-to-back seasons and is now starting to find his groove yet again. Bonifacio's .165 AVG may scare some owners away, but if the SB category is close in your H2H matchup, he could put you over the top.
Other notables: Dee Gordon (LAD), Munenori Kawasaki (TOR), and Michael Brantley (CLE)
Wins:
Jason Hammel (BAL) – The Baltimore pitcher must love road trips. In five away starts this year, Jason Hammel is 5-0 with a 3.41 ERA. Plus, revenge will be on his mind when Hammel faces the only team to beat him in 2013, Minnesota. In his career, Hammel is 2-1 against the Twins with a 2.93 ERA. The Orioles are also 12-8 this season in road contests.
Other notables: Jose Fernandez (MIA), Zach McAllister (CLE), and Nick Tepesch (TEX)
Strikeouts:
Kevin Slowey (MIA) – The lack of offense in Miami will force fantasy baseball owners to look the other way when it comes to Marlins starting pitchers, but if you are desperate for strikeouts Kevin Slowey is your guy. In his last three starts, Slowey is averaging seven punch-outs in seven innings. Though he's only owned in 18.4 percent of FOXSports.com leagues, Slowey has 15 Ks in 18.1 road innings pitched this season along with an outstanding 0.98 ERA and 0.87 WHIP.
Other notables: Scott Feldman (CHC), Brandon McCarthy (ARI), and Jarrod Parker (OAK)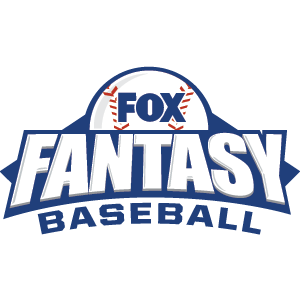 FOX Fantasy Baseball
Join or Create a Free League
Play Now!