Halpin' Hand: The Lower Half
Just as an FYI, some people who won't be included in this week's edition are, A) anyone in contention for the Phillies' closer job, since they all seem to stink; and, B) Juan Uribe, who's been hitting homers like crazy for the Giants.
Uribe qualifies at second base, third base and shortstop in most leagues, and any rational person would have to consider picking him up. For some reason, I'm irrational about Uribe — I can't stand him or his free-swinging ways, and he won't be making an appearance on any of my rosters. So there.
As always, The Lower Half reviews nine players owned in less than half of FOXSports.com leagues, but haven't been included in this space for the past month. Pickups are advised if you've got the room on your roster.
(Note: All stats are through Sunday's games.)
Andrew Bailey, A's (49.8 percent owned)
I know the A's are terrible, but Bailey doesn't just have 24 saves — he's got a superb 2.03 ERA, a terrific 0.94 WHIP and a tremendous 81 strikeouts against 23 walks in 75 1/3 innings. You should be ashamed of yourself if he's still a free agent in your league.
Jeff Niemann, SP, Rays (31.8 percent owned)
Not that I want to go off on a tangent or anything, but why shouldn't Niemann be a candidate for the American League Rookie of the Year Award? He's 12-5 with a 3.57 ERA and a 1.28 WHIP and has arguably been the best starter on a pretty good Rays team. If you want the award to go to a defensive whiz like Elvis Andrus, a promising hitter like Gordon Beckham or a stellar closer like Bailey, I guess I won't argue too much. But I think I'd take Niemann, who's been the very definition of solid. He can help you for a few more weeks.
Max Scherzer, SP, Diamondbacks (28.4 percent owned)
Scherzer's 4.05 ERA isn't commensurate with his nasty stuff — he's sort of a National League version of Joba Chamberlain. With that said, two of his last three starts have been very good (one run each), and his three remaining starts appear to line up against the Rockies and Padres at home and the Giants on the road. Those last two are against a couple of bad offenses, huh?
Pedro Martinez, SP, Phillies (28.1 percent owned)
I sooooooooo didn't see this coming. Pedro's been fantastic for the Phillies, going 5-0 in his first seven starts, with a 2.87 ERA, a 1.09 WHIP and 34 Ks against just six walks. He's even throwing harder than expected, cranking his fastball up to around 90 after not being able to break a pane of glass the last two seasons. I'm through arguing against a guy like Pedro — he's one of the all-time greats, and for three weeks, I'd definitely take a shot at him. In fact, I just did in one of my leagues.
Garrett Jones, 1B/OF, Pirates (27.3 percent owned)
Who? This 28-year-old non-prospect has turned into the second coming of Willie Stargell in Pittsburgh, with 19 home runs and a ridiculous .968 OPS since coming up from the minors on July 1. Do I think Jones will hit this well again next season? Hell, no. But through October 4, why not?
Leo Nunez, RP, Marlins (17.5 percent owned)
There were rumors a couple weeks ago about Matt Lindstrom reclaiming his role in Miami, but as always, the closer is the closer until the manager says he's not, and Nunez is still the closer. Heck, the guy has 11 saves since the first of August. You could do a lot worse.
Billy Butler, 1B, Royals (17.1 percent owned)
A couple of years ago, Baseball Prospectus used the phrase "hitting savant" to describe Butler. I never forgot that, and it probably caused me to jump on him a year too early. He struggled in 2008, but at age 23, in just his second full season in the majors, he's becoming the hitter everyone thought he'd be. He's on pace for a .300-20-90 kind of season, and he's on a tear right now, with 17 hits in his last 41 at-bats. Let's bet on Butler to have a strong finishing kick. He could be really good in 2010.
Nick Johnson, 1B, Marlins (7.6 percent owned)
Last week, someone tweeted to ask if he should drop Atlanta's Matt Diaz for Johnson. I said no, on the basis that Johnson can never really be trusted to stay healthy. Since Diaz was in last week's edition of this article and is therefore ineligible to be mentioned here, I don't think I'll upset the tweeter too much by backtracking a bit now. I'd still take Diaz over him. Johnson's always an injury risk — more than just about anyone — but he can help your fantasy squad in the batting average, RBI and runs scored departments down the stretch. And if he breaks a wrist by falling down the dugout steps sometime next week, you can just pick up someone else.
Ryan Rowland-Smith, SP, Mariners (2.6 percent owned)
Rowland-Smith's .248 BABIP is crazy-lucky, and a big reason why his ERA is only 3.88. But with a strikeout-to-walk ratio of better than 2:1, a big ballpark and an outfield defense that runs down any fly ball between Safeco Field and the Space Needle, he's a decent bet to keep up his solid production.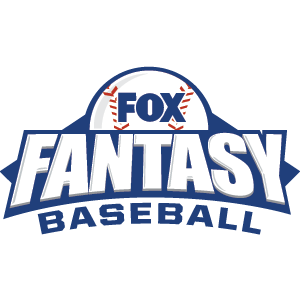 FOX Fantasy Baseball
Join or Create a Free League
Play Now!