Halpin' Hand: The Lower Half
Just so you know, I was pretty sure D-Backs OF Chris Young would hit three homers in a game before I recommended him last week.
As always, The Lower Half reviews nine players owned in less than half of FOXSports.com leagues, but haven't been included in this space for the past month. Pickups are advised if you've got the room on your roster.
(Note: All stats are through Sunday's games.)
Tim Hudson, SP, Braves (46.6 percent owned)
Yeah, I know Hudson's two starts removed from Tommy John surgery, but there are less than four weeks left in the season, so I hope you're not expecting to find CC Sabathia here. Hudson has a 2.19 ERA in his two outings with 11 strikeouts against four walks in 12 1/3 innings. How can you not give him a look if you need a starter?
Randy Wells, SP, Cubs (33.2 percent owned)
With that said, Hudson has nothing on this guy. A ray of light in the Cubs' disappointing season, Wells should be owned in 100 percent of fantasy leagues. He's 10-8 with a 2.84 ERA and a 1.22 WHIP in 22 starts and has allowed more than three runs just five times. Wells is no superstar, and you can expect his ERA to rise into the mid-to-high 3.00s in 2010, but he's absolutely worth a claim in a mixed league if you need a starter now.
Andrew McCutchen, OF, Pirates (21.6 percent owned)
Come on — really? Twenty-one-point-six percent? McCutchen's batting .282 with 11 homers, 45 RBI, 57 runs scored and 16 stolen bases in 82 games, and if you can find a dozen fantasy outfielders with better per-game production than that, give yourself a pat on the back. Forget just owning him now — I'm already debating how high to draft him next season. Without tying myself down to a round just yet, I'd say really, really high.
Chris Coghlan, OF, Marlins (12.7 percent owned)
Coghlan was always a decent BA/speed guy in the minors, and even though his power numbers have leveled off after seven homers in July/August, he's batting .483 (14-for-29) with eight runs scored in six September contests. He's a decent fantasy fill-in.
Matt Diaz, OF, Braves (11.5 percent owned)
Ladies and gentlemen, meet one of baseball's most underappreciated hitters. In 456 big-league games, Diaz owns a .312 batting average and an .816 OPS. He's also 31 years old and always seems to have problems holding down an everyday job. Sure, that's because he hits lefties waaaaaaay better than righties, but he's been playing just about every day since the middle of August. He can be a nice, solid outfielder for you down the stretch.
Clay Buchholz, SP, Red Sox (9.8 percent owned)
Can a guy be both underrated and disappointing? Sort of. Buchholz never set the world on fire as expected after his September 2007 no-hitter, but now that the bloom is off his super-prospect rose, he's flying a bit under the radar. His K/BB numbers could stand to improve, but he's battled his way to three wins and five quality starts in his last six outings. Ever so slowly, he seems to be improving, and with his talent, I'm inclined to bet he'll keep getting better. And if he throws in a clunker during the playoffs, sending the Red Sox crashing to humiliating defeat, even better.
Seth Smith, OF, Rockies (7.2 percent owned)
Before the season, I pretty much couldn't tell the difference between Smith and Ryan Spilborghs — they both seemed to be mediocre Rockies' outfielders without a ton of fantasy value. Smith is starting to prove me wrong with a recent hot streak raising his average to .317 with 15 home runs and a .978 OPS. I know Dexter Fowler is due back from the DL any day now, but how are the Rox going to take Smith out of the lineup? The lesson, as always: if it hits for the Rockies, draft it or pick it up.
Angel Pagan, OF, Mets (2.4 percent owned)
As much as I fear the chances of any Met staying healthy for more than a few days, Pagan's played pretty well since being handed the keys to Carlos Beltran's position, batting over .300 with six homers, 41 runs and 13 steals in 64 games. Beltran might come back as soon as this week, but with left field being a sinkhole for the Mets, there's still room for Pagan to lead off and play every day.
Randy Ruiz, 1B, Blue Jays (0.6 percent owned)
This 30-year-old slugger's played in approximately 147 minor league cities, and he's always hit for both power and average. He tore it up at Triple-A before his recall last month, batting .325 with 25 homers and 104 RBI in 113 games. Ruiz is playing most days for the Jays, and if you're looking for some free AL-only power over the next few weeks, he just might fit the bill.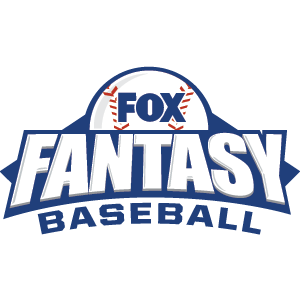 FOX Fantasy Baseball
Join or Create a Free League
Play Now!