Halpin' Hand: The Lower Half
Here's Tuesday's ongoing update on all the trade deadline rumors.
Keep your eye on FOXSports.com through Friday afternoon for all the big deals and for my assessment of each trade's fantasy impact. Maybe I'll be able to lead one with, "I think Roy Halladay could be a nice pickup in NL-only leagues."
As always, The Lower Half reviews nine players owned in less than half of FOXSports.com leagues, but haven't been included in this space for the past month. Pickups are advised if you've got the room on your roster.
Michael Bourn, OF, Astros (45.4 percent owned)
Whoooosh! Last year, I recommended Bourn all the time, and even though he stole 41 bases, he made me look like an idiot with a .229 batting average and a .588 OPS. He's been a new man this season, walking and hitting enough to have a .358 on-base percentage, which has led to 64 runs and 37 steals already. Jacoby Ellsbury gets a lot more love from fantasy owners than Bourn does, but it's hard to argue that he offers more production.
Asdrubal Cabrera, 2B/SS, Indians (43.4 percent owned)
I'm a big fan of Cabrera's. He qualifies at both middle infield positions, hits for a solid batting average (.300) and runs plenty (11 stolen bases). He only has three home runs right now, but he's got 21 doubles, which is a sign that the 23-year-old's power is going to come not too far down the road.
If you're looking for a middle infielder right now, Cabrera is an acceptable pickup. If you're already thinking ahead to 2010, make sure to keep him on your radar, because he's going to take an impressive step forward.
Carlos Guillen, 1B/3B/OF, Tigers (41.7 percent owned)
I won't be the least bit surprised if Guillen gets hurt again before the end of the season, but as long as he plays, he should be a decent hitter who can help you at multiple positions. He's always hit for a solid average with a little bit of pop, and since his shoulder has been what's troubling him this season, we can hope that he's maintained enough speed to steal a handful of bases down the stretch. If you need to pick someone up in a pinch, Guillen should provide solid production.
Joel Pineiro, SP, Cardinals (38.8 percent owned)
I've always liked Pineiro, partly because the pronunciation of his first name — Jo-EL — makes him sound like Superman's little brother. I haven't liked his strikeout rate, which has plummeted to a ridiculously low level this season (3.79 K per nine innings). I thought about including a Kryptonite joke here, but everything I came up with was really lame.
You know what? I'm going to embrace Pineiro for what he is — a guy who has parlayed an extreme groundball approach to a 2.95 ERA and 1.08 WHIP this season — rather than avoid him because of what he isn't. If you pick up Pineiro, don't expect him to rack up many strikeouts, but enjoy his effectiveness, anyway.
Ian Stewart, 2B/3B/OF, Rockies (22.5 percent owned)
Are you getting tired of me telling you to pick up Stewart all the time? Too bad. I know he's batting .228 for the season, but this month he's hitting .274 with a .948 OPS! He's got 17 home runs and qualifies at second base!! No matter how many exclamation points it takes, I'm going to convince you to pick up Ian Stewart!!! OK???!!!!!!
Josh Willingham, OF, Nationals (18.9 percent owned)
Just to make it clear, I had Willingham pegged for this article before he hit two grand slams Monday night, so don't accuse me of jumping on his bandwagon. He's always been a solid power hitter, and this season he has 16 home runs in just 228 at-bats. That's terrific.
Willingham's name has been mentioned in plenty of trade rumors, which could be cause for concern in NL-only leagues. In mixed leagues, it's past time to grab him as a fifth outfielder.
Nyjer Morgan, OF, Nationals (18.1 percent owned)
Whoooosh, Part 2. Like Bourn, Morgan hits for a solid average and steals a lot of bases. Unlike Bourn, Morgan got traded to a new team less than four weeks ago and has swiped 12 bases since. If you thought Morgan was a solid source for steals before, he's an absolute terror on the bases now. If you need help in that category, he should be at the top of your pickup list. Go Nats!
Miguel Montero, C, Diamondbacks (16.0 percent owned)
Chris Snyder is due back soon from the DL, but the 26-year-old Montero has been hitting far too well to head to the bench. He's batting .359 with five homers and a 1.044 OPS this month, and I think this is more a case of Montero finally becoming a good hitter rather than just a hot streak. Even if Snyder takes back some playing time, Montero should play enough to help you as a mixed league fantasy backstop.
Luke Hochevar, SP, Royals (2.9 percent owned)
Hochevar has mostly struggled since being tabbed as the top overall pick in the 2006 draft, but he's been on a roll lately. I'm a sucker for a good K/BB ratio, and Hochevar's astounding 27/1 mark over his last three starts (along with a 4.19 ERA and a 1.14 WHIP) has really caught my eye.
I'm not sure if Hochevar's three-start stretch is a fluke or a sign of things to come, but after his most recent effort — a 13-strikeout takedown of the Rangers on Saturday — I'm ready to take a low-risk shot at him in mixed leagues.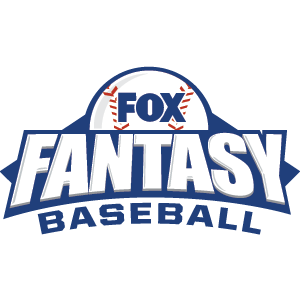 FOX Fantasy Baseball
Join or Create a Free League
Play Now!