Halpin' Hand: The Lower Half
In the previous edition of "The Lower Half," eight of the nine players were from the American League, and I promised to make it up to NL owners.
I've only got five representatives from the Senior Circuit below, but next time will be different. Really.
As always, The Lower Half reviews nine players owned in less than half of FOXSports.com leagues, but haven't been included in this space for the past month. Pickups are advised if you've got the room on your roster.
Stephen Drew, SS, Diamondbacks (48.6 percent owned)
The 26-year-old Drew had a bad, injury-plagued first half, but he's been picking it up lately, with a .292-3-16-18-2 line in June and a couple of homers with a .972 OPS already in July. Remember the guy who hit 21 homers and scored 91 runs during his breakout season in 2008? That's roughly the guy you're going to see over the next couple of months.
J.A. Happ, SP, Phillies (31.5 percent owned)
J.A. no longer stands for Just Adequate, as the young southpaw is now 7-0 with a 2.68 ERA and a 1.15 WHIP. Not having to face Ryan Howard, Chase Utley and Raul Ibañez is a pretty nice perk to get when you're pitching in Philly.
The stat geeks among you might want to throw Happ's lucky .242 BABIP in my face, and normally I'd factor that in more. However, Happ has been improving steadily, lasting at least seven innings in each of his last five starts, with a 1.46 ERA and 24 strikeouts against just five walks in that span. Sure, he's had some good fortune, but he's pitched pretty well, too.
Alex Gordon, 3B, Royals (28.9 percent owned)
The object of my biggest 2007 fantasy crush is back after missing most of the season due to Alex Rodriguez-style hip surgery. If A-Rod's recovery is similar to Gordon's, that'll be a good thing, since A-Rod's power has stayed intact, and his batting average will be back to normal as soon as his BABIP (.226) straightens itself out. A-Rod isn't running as much as he usually does, so that part of Gordon's game might have to wait for 2010.
Gordon could hit seven or eight homers with 30 RBI the rest of the way. You could get worse from an everyday third baseman.
Kendry Morales, 1B/OF, Angels (26.7 percent owned)
Raise your hand if you thought Morales would be tied for the team lead in home runs and second in OPS by late July! That's what I thought. At age 26, Morales seems to be finally living up to his promise, and it looks like he'll be a solid power source at first base for a few years.
Andrew McCutchen, OF, Pirates (14.6 percent owned)
The power isn't coming yet, but the rest of the package sure is. In his first 40 games as a big leaguer, McCutchen is batting .298 with a .351 on-base percentage, 27 runs, 23 RBI and nine stolen bases. Average those numbers out over 160 games — I know, 40×4 is a tough one — and you'd be looking at:
.298 BA
8 HR
92 RBI
108 R
36 SB
I should probably check more historical numbers before saying this, but the first name that came to mind after looking at those stats was Johnny Damon. McCutchen is worth a pickup in single-season leagues and is a must-get in keeper leagues. If you have to kill someone to get him, you can still run your fantasy team from prison. I think.
C.J. Wilson, RP, Rangers (13.5 percent owned)
Wilson is a short-term play, as closer Frank Francisco is on the disabled list with a case of mild pneumonia. Francisco could be back as soon as Sunday, but until then, Wilson is the man.
Wilson picked up a save Monday against the Red Sox and could get two or three more, before A) Francisco returns, and B) opposing batters say, "Hey — is that really C.J. Wilson! Anyone can hit that guy!"
Martin Prado, 1B/2B/3B, Braves (8.0 percent owned)
Meet the man who is making Kelly Johnson extinct in Atlanta. Prado is batting .318 with five homers and 30 runs scored in 68 games, while qualifying at a few infield positions. Two things impress me a lot when looking at Prado's stats:
Though he has just those five homers in 211 at-bats, he also has 21 doubles. That makes you think more power is coming.

Prado has 22 walks against 21 strikeouts. That's really good.


You can probably do better than Prado at first or third base. But at second, he's a quality fantasy free agent pickup.
Chad Gaudin, SP, Padres (5.5 percent owned)
Gaudin is here for one reason only: His strikeout rate. He's whiffed 47 batters in his last 37 2/3 innings, and even though he still walks waaaaaaaay too many batters, he's allowed more than three runs just once in his last six starts.
Gaudin has good stuff — just watch his Frisbee-like slider — is only 26, and takes the mound in the most extreme of pitchers' parks. To paraphrase Bud Fox from Wall Street, "Blue Horseshoe loves Chad Gaudin."
Brett Anderson, SP, A's (3 percent owned)
I normally don't recommend 21-year-old starters, but Anderson hasn't allowed a run since June 29 and possesses a K/BB ratio of almost 3:1. His walk rate has dropped every month since the start of the season, and his average fastball velocity has increased over the same timeframe.
As always, I'll throw in the qualifier that there will be bumps in the road for a hurler as young as Anderson, but he seems to be maturing rapidly. I might be willing to take a shot at him in a mixed league right now.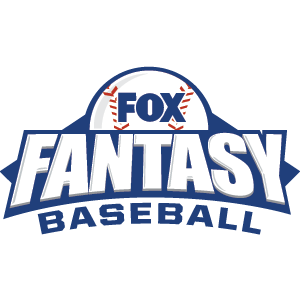 FOX Fantasy Baseball
Join or Create a Free League
Play Now!