Halpin' Hand: Keeper league targets
A few weeks ago, I decided to rebuild for 2010 in my AL keeper league.
I was in seventh place and didn't have enough chips to deal for immediate help, so I decided to throw in the towel. I'm sure it was the right move, and I've actually enjoyed identifying (and trading for) some low-salaried players who will help me next season.
As I went through that process, I evaluated players very carefully — e.g., is Ben Zobrist for real, will David Aardsma's life as a closer last for another year and a half, etc. Many of you are going through the same exercise right now, so I thought it would be a good idea to name the best of the best rebuilding targets for keeper league owners. If you're playing for next season, the dozen players below should be at or near the top of your lists.
To make this as useful as possible, we'll incorporate the following criteria:
1. The player needs to have less than two years of service time in the major leagues.
2. The player can't be helping his team TOO much right now — think Evan Longoria — or else he wouldn't be on the trade block. Other players disqualified under this condition are Clayton Kershaw, Tommy Hanson and Justin Upton. This one might seem arbitrary in some cases — why DQ Hanson but leave in Andrew McCutchen and Dexter Fowler? I just relied on gut feelings as to how attainable players seem to be. I feel like Hanson's owners would rather die than give him up right now.
3. Previously overhyped players might be too popular to sneak under the radar as rebuilding targets, no matter how mediocre they are right now. I'm looking at you, Joba Chamberlain.
4. Players should be ready to help in 2010 — no long-term prospects need apply.
5. Since every auction league is different, salaries are obviously not taken into account. Longoria is $5 in my league, but might be $30 in yours.
6. Closers are ineligible, since nobody has any idea who most of them will be next week, let alone next year.
If you have suggestions or your own, or disagree with any of my brilliant selections, please post a comment at the bottom of the page.
Brett Anderson, SP, A's
Raise your hand if you haven't given up a run in your last three starts! Anderson is only 21, but he's a tough lefty with terrific stuff and good control. He's going to get better and better and better, and you'll need to snatch him up now before his ERA drops below 4.00. He's got a good shot at being a No. 3 mixed league starter by this time next season.
Jay Bruce, OF, Reds
Bruce has big-time power, and his .202 batting average is probably a bad luck-induced fluke. He's just 22 years old, and — best of all — he's going to be out until at least early September, meaning that he's not helping his current owners win anything in 2009.
I read somewhere recently that Bruce has "best player in baseball upside." I think I agree, and if you can snatch him up now for anything less than a superstar, he might anchor your fantasy offense for a couple of years.
Clay Buchholz, SP, Red Sox
Buchholz was in Triple-A purgatory until last Friday, when he allowed one run in five-and-two-thirds innings in what was supposed to be a cameo start. Then Tim Wakefield went on the DL, and Buchholz was recalled to face the Rangers. Even though he didn't pitch well, I think he's staying for good this time.
Buchholz struggled last season, and many thought he suffered from the Nuke Laloosh malady of "a million dollar arm and a five cent head." However, Buchholz got rave reviews from the Red Sox coaching staff during spring training this year, then went on to post a 7-2/2.36 ERA/0.98 WHIP mark in 16 minor league starts. With Wakefield hurt, John Smoltz shaky and the declining Brad Penny always looking like trade bait, Buchholz should help the Sox down the stretch, Next year, he should settle in nicely as the team's third starter, behind Josh Beckett and Jon Lester. There's no shame in following that duo.
Dexter Fowler, OF, Rockies
Fowler wasn't expected to make the big club out of spring training after spending most of 2008 at Double-A. But make the team he did, and while he hasn't exactly been a fantasy superstar, his 45 runs scored and 23 stolen bases have helped quite a bit.
At 23 years old, Fowler's .359 on-base percentage suggests that he's a mature hitter, and at 6-foot-4 and 175 pounds, he projects to develop more power. As an everyday player again next season, Fowler could swat 15 home runs and steal 40 bases. You could use production like that in any fantasy league, right?
There's one more thing I forgot to mention about Fowler: HE PLAYS IN COORS FIELD. As always, when in doubt, draft a Rockies hitter. I didn't really need to remind you of that, did I?
Phil Hughes, SP, Yankees
Hughes has been a lights-out reliever for the last month or so and, as a Yankee fan, I'm happy. However, as I told my dad last week, if they get any ideas about leaving Hughes in the bullpen, I'm going to fly to New York and kill Joe Girardi with my bare hands. I mean it.
What Hughes is showing in his stellar bullpen performances isn't that he's a born reliever, but that he knows how to get big league hitters out. He should be a key cog in the Yankee rotation in 2010, with 15-plus wins and solid ERA/WHIP/strikeout numbers.
Cameron Maybin, OF, Marlins
Before the season, I thought Maybin would struggle as a real player, but be just fine as a fantasy player, with about 10 homers and 30 stolen bases. Instead, he was sent to Triple-A after about a month and has been there ever since.
Since then, the 22-year-old has posted a .918 OPS in 56 games, with three homers, a bunch of doubles and six steals. Maybin's past minor league performances make you think he'll run more than that, and he's always shown flashes of power. By next April, the youth-friendly Marlins are going to leave Maybin in their lineup, and he's going to produce … a lot.
Andrew McCutchen, OF, Pirates
Earlier this week, I noted that McCutchen's current numbers reminded me of a young Johnny Damon when projected over a full season. He's on the verge of being too expensive to get in a rebuilding trade, so make your move now while he's still relatively affordable. Even if McCutchen costs you a lot, he's already a Dick Vitale-style "stat sheet stuffer" in your fantasy outfield.
Lastings Milledge, OF, Pirates
According to Cot's Baseball Contracts, Milledge has 2.004 years of major league service time, so we're going to break a rule and sneak him in here. In full-time duty with the Nationals last year, the 24-year-old Met castoff batted .268 with 14 home runs and 24 stolen bases. Unless Milledge's sunny personality gets him shipped out of a third clubhouse, he's going to play every day next season in Pittsburgh, and he's going to equal or exceed those 2008 numbers. You can probably get him for a song right now.
David Price, SP, Rays
A month ago, you wouldn't have been able to touch Price since most of the southpaw's owners expected him to carry their teams to fantasy glory. Now that he's posted a 4.86 ERA with a boatload of walks in 10 starts, he doesn't seem quite so unattainable. If he's owned by a guy competing for your league's championship, make that owner an offer he can't refuse, because Price could be a top-notch starter as soon as next season. In fact, I'd bet on it.
This logic doesn't apply to my AL keeper league, as my buddy Swoo got Price ($5) for Ian Kinsler ($10, expiring contract) and Joe Nathan ($38). Swoo really likes Price.
Colby Rasmus, OF, Cardinals
Rasmus is playing most of the time for the Cardinals now, and he's doing pretty well for a rookie, with 11 home runs and a .769 OPS. Thing is, Rasmus is going to get a lot better — this is a guy who hit 29 homers and stole 18 bases in Double-A at age 20. He's an elite talent likely to break out so much next year that even the Mike Shanahan of fantasy baseball — Tony LaRussa — will have to let him play every day.
Matt Wieters, C, Orioles
Remember before the season when I told you everyone was drafting Wieters too high? I'm not always right, but I sure nailed that one. In a keeper league, your job now is to convince Wieters' owner that he's overrated and get him in exchange for a currently solid everyday player. Would it shock you if he hit .300 with 20 home runs next year? Me neither.
Jordan Zimmermann, SP, Nationals
This guy is coming on like a freight train, with more than a strikeout per inning over his first 16 big league starts, along with pretty good control and an apparent talent for inducing ground balls. He has a 4.63 ERA at the moment and pitches for the God-awful Nationals, so not many people really pay attention to him. Zimmermann also went on the DL yesterday for what appears to be a minor elbow problem, so his current owners have even less use for him.
At this time next year, people are going to be asking, "Where did Jordan Zimmermann come from?" If you're reading this, make sure he's on your team when that question is asked.
Just missed the cut: Gordon Beckham, White Sox
I like Beckham a lot, but he's probably only going to qualify at third base in 2010, and he doesn't run at all. Unless he hits at least .280 with 20 homers, he's not going to crack the top 15 third basemen. Don't overpay for him.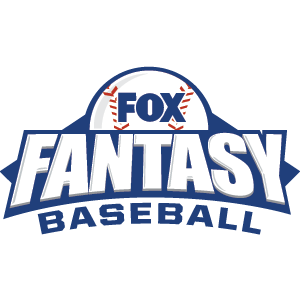 FOX Fantasy Baseball
Join or Create a Free League
Play Now!