Halpin' Hand: Helpful callups
With so many prospects being traded over the last few days, I started thinking about which minor leaguers might be useful in fantasy leagues down the stretch.
Some teams are officially starting to wave the white flag this week, and their logical next step will be to call up some reinforcements. Below are 11 guys you should keep an eye out for in the second half. If their teams call them up, they've all got good chances to produce. Why 11? Because that's how many I thought of.
Brandon Allen, 1B, Diamondbacks
The D-Backs are 14 games below .500, and I'm supposed to believe that veteran minor leaguer Josh Whitesell is going to keep Allen from getting at-bats for the rest of the season? Ha!
The 23-year-old Allen has 16 home runs with an .862 OPS at two minor league levels this season, and he's been tearing it up since getting traded to the Arizona organization 17 games ago. If Whitesell doesn't start hitting soon, look for Allen to make a quick arrival in Phoenix.
Aaron Cunningham, OF, A's
The A's are rebuilding. They just traded Matt Holliday, so there's no reason to keep Cunningham in the minors much longer. Cunningham has nine homers, eight steals and an ,869 OPS in Sacramento, and he's batting .389 over his last 10 games. In AL-only leagues, he can be a useful September player for you. Not great, but useful.
Chris Davis, 1B, Rangers
Davis was a popular fantasy draft pick this season — especially by people who read my ranking list that had him seventh among third basemen. He flopped, posting a .202 average with approximately 8,000 strikeouts to go along with his 15 homers before getting sent to the minors.
Davis has four homers in 20 Triple-A games so far, with a .317 BA, a .950 OPS and a much more manageable number of whiffs. He's owned in just 16.3 percent of FOXSports.com leagues at this point, and there have been rumors that the Rangers will promote him soon. Don't forget how awesome Davis' power is — if I had a chart, it'd be off it.
Neftali Feliz, SP/RP, Rangers
The 21-year-old Feliz is one of baseball's top pitching prospects and, about a month ago, the Rangers sent his high-90s heat to the bullpen to prep him for a role as a stretch-run setup man. He's been terrific ever since, with 18 Ks and a 1.98 ERA in 13 2/3 innings.
When Feliz comes up, he can provide ERA and WHIP value in AL-only leagues. Also, with Frank Francisco on the DL again, and the often-unreliable C.J. Wilson closing in his place for the time being, would it surprise you to see Feliz close some games? Me neither.
Kila Ka'aihue, 1B, Royals
Would the Royals just ditch Mike Jacobs and let this guy play already? Ka'aihue — who has a brother named Kala — has 13 homers and an .870 OPS in 98 Triple-A games this season after hitting 37 homers at two minor league levels last season. Jacobs, on the other hand, has a .294 on-base percentage, which would only look good compared to some National League pitchers.
Maybe this is just wishful thinking, but don't the Royals have to give Ka'aihue a chance at some point? Even if it's just to make me keep typing his name so my brain turns into a pretzel over the odd spelling? K-A-apostrophe-A …
Matt LaPorta, OF, Indians
With Ryan Garko and Ben Francisco both shipped out of Cleveland this week, LaPorta was probably packing up his bags and his Brutus Buckeye paraphernalia in Columbus. Then the Indians said LaPorta's promotion wasn't imminent and called up Trevor Crowe instead.
I'm not buying this — LaPorta has a .924 OPS, and, at age 24, doesn't appear to have much left to learn in the minors. If he's not in Cleveland by August 15, I'll be surprised. He might stay in the outfield, or he might move to first base, but he'll play somewhere.
Shaun Marcum, SP, Blue Jays
Marcum had Tommy John surgery last year, but he's pitching pretty well during his minor league rehab assignment and should be back in Toronto sometime in August. In AL-only leagues, he's definitely worth a flyer.
Lastings Milledge, OF, Pirates
I addressed Milledge in this morning's blog entry, but he's my favorite player on this list. He had 14 home runs and 24 stolen bases at age 23 last year for the Nationals, and they sent him to the minors because he's a knucklehead, not because he can't hit. Knuckleheads are ownable too, you know.
Milledge is expected to be recalled before Friday's game, and the line forms behind me at the fantasy free agent window. Owners from all types of leagues are welcome.
Cliff Pennington, 2B/SS, A's
Pennington's not much of a hitter, and has no power at all, but he has 27 stolen bases in Triple-A this season. He's been playing more shortstop lately in Sacramento, and if Orlando Cabrera gets traded within 24 hours of you reading this paragraph, then a speculative bid on Pennington in an AL-only league could pay off.
Travis Snider, OF, Blue Jays
In the "even a blind squirrel finds an acorn" department, I was dead-on before the season about Snider not being ready to star in the majors at age 21, as many thought he would. He got sent to the minors in May, and went on the DL for a while, but now he's mashing the ball at Triple-A Las Vegas, with seven homers and a .915 OPS this month.
Current Blue Jays left fielder Jose Bautista isn't going to keep Snider at bay for long, especially with a rebuilding process underway in Toronto. Yes, Snider is still 21, but he's also patient with loads of power and might have learned a thing or two in his latest trip to the minors. His career as a successful major league hitter could resume in a week or two.
By the way, I wonder what it would be like to be a rich 21-year-old baseball player and be told, "We're sending you to the minors — your plane to Vegas leaves tomorrow morning." How would you react? You'd probably have to suppress a big smile and act dejected, right?
Danny Valencia, 3B, Twins
Joe Crede gets hurt like once a week, right? And his back is always a threat to disintegrate. If and when Crede goes down again, the 24-year-old Valencia will be ready to slide into the Twins' lineup and bring his moderately powerful bat (.296 BA, 12 HR, .896 OPS in the minors) with him. Valencia doesn't project to be a star, but if he gets promoted in August or September, AL-only owners could do a lot worse than to take a stab at claiming him.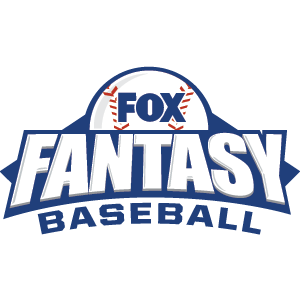 FOX Fantasy Baseball
Join or Create a Free League
Play Now!