Halpin' Hand: First-half underachievers
Last week, we looked at the first half's fantasy overachievers. It was a nice, feel-good, rah-rah type of article.
This week's entry is different. We're calling out the extreme disappointments, many of whom are singlehandedly ruining their owners' fantasy seasons. For the time being, we can't stand these guys. We cringe at the sight of them, get angry when we see them strike out on nightly highlights and curse when we see "4-0-0-0" next to their names in the morning boxscores.
So, get ready to throw your beer can across the room, or smash the computer screen with a closed fist. It's underachiever time!
(Note: While some of the players below have missed time due to injury, I didn't list players whose subpar numbers were mainly caused by DL time.)
Catcher: Russell Martin, Dodgers
Preseason positional rank: 2
.258 BA, 2 HR, 27 RBI, 37 R, 8 SB
Two home runs? A .314 slugging percentage???!!! Thanks for peaking at age 24, Russell. Martin used to have modest power, a good batting average and great speed for a catcher. Now, he's pretty much Jason Kendall. Yippee.
Martin is batting .343 with a solid .854 OPS in July, but you know how many of his 12 hits have gone for extra bases? One. I guess you have to keep Martin since you're not likely to find anyone better in the free agent pool, but you can still feel free to despise him if he's on your roster. I think Joe Mauer did a Vulcan mind meld with Martin and stole all his power.
Dishonorable mention (preseason positional rank in parentheses): Geovany Soto, Cubs (3)
First base: Chris Davis, Rangers
Preseason positional rank: 12
.202 BA, 15 HR, 33 RBI, 31 R, 0 SB
Do you know how hard it is to strike out 114 times in 258 at-bats? Really hard. Historically hard, even. Davis was on his way to obliterating the all-time single-season whiff record before the Rangers mercifully sent him to the minors a week and a half ago. Sure he hit plenty of homers, but your batting average is bound to be awful with a strikeout rate like that.
I think Davis will be back fairly soon, and his BA should see a bit of an uptick. However, he's in a zone where the power might not be enough to outweigh the average. Avoid Davis until 2010.
Dishonorable mention: Casey Kotchman, Braves (15)
Second base: Kelly Johnson, Braves
Preseason positional rank: 7
.214 BA, 5 HR, 20 RBI, 33 R, 4 SB
Maybe I was a little higher on Johnson than everyone else was, but why not? He's 27 years old, and in 2007-08 he averaged a solid .282-14-68-88-10. I was convinced he was ready to take the next step, and I was right — I just didn't know that step would be into a big hole. Also, he's now on the disabled list with tendinitis in his wrist. What a disaster.
When Johnson returns, expect his batting average to go up almost by default (his BABIP is a very unlucky .238). There's still hope here … I think.
Dishonorable mention: Alexi Casilla, Twins (13)
Third base: Garrett Atkins, Rockies
Preseason positional rank: 6
.230 BA, 6 HR, 28 RBI, 25 R, 0 SB
I was tempted to pick David Wright here, but other than his abominable home run total and slightly below average RBI tally, his numbers are pretty good.
Atkins, on the other hand, has been horrendous. His batting average is another casualty of an unlucky BABIP (.246), but his power outage is inexcusable. Hitting six homers at Coors Field in half a season is like hitting negative-four anywhere else. Other than at the new Yankee Stadium, anyway.
Dishonorable mention: David Wright, Mets (1)
Shortstop: Rafael Furcal, Dodgers
Preseason positional rank: 6
.256 BA, 4 HR, 21 RBI, 46 R, 5 SB
If this is Furcal's idea of a bounceback season, I don't want to see a disappointing one. He doesn't run anymore, he has no power and his batting average is at a career low. Other than that, he's fine.
Dishonorable mention: Jimmy Rollins, Phillies (3); Stephen Drew, Diamondbacks (5); Jhonny Peralta, Indians (10)
Outfield: Matt Holliday, A's
Preseason positional rank: 9
.276 BA, 8 HR, 43 RBI, 42 R, 10 SB
I told you this was going to happen. No, really — look. Holliday's not a bad hitter, and with his decent pop and speed he's a productive fantasy outfielder. "Matt Holliday, 2007 National League MVP," on the other hand, was a creation of Coors Field, just like Dante Bichette and Vinny Castilla before him.
There have been plenty of trade rumors surrounding Holliday, and a new home park could give his fantasy numbers a boost. Just don't expect a .330 batting average with 15 homers the rest of the way, because that ain't happening.
Dishonorable mention: Alfonso Soriano, Cubs (6); Magglio Ordonez, Tigers (21); Corey Hart, Brewers (24)
Starting pitcher: Cole Hamels, Phillies
Preseason positional rank: 8
5-5, 4.87 ERA, 1.38 WHIP, 85 K in 98 IP
If you own Hamels, you were expecting an ace. A guy who, when the rest of your fantasy pitching staff struggled, would stabilize things every five days. Now, you hate his guts because he's wrecked your season. Oh, well.
Maybe all those innings during last year's title run — 262 1/3, including the postseason — got to Hamels after all. Maybe his ankle is still bothering him. Or maybe, since his BABIP was lucky last year (.270) and is unlucky this year (.348), things are just evening out. I'll go with the last option and tab Hamels for a 3.75-ish ERA the rest of the way. That's better, but it's still not an ace, so you can still hate him.
Dishonorable mention: John Lackey, Angels (13); Scott Kazmir, Rays (17); Francisco Liriano, Twins (21); Daisuke Matsuzaka, Red Sox (22)
Relief pitcher: Brandon Morrow, Mariners
Preseason positional rank: 10
0-4, 6 SV, 5.28 ERA, 1.78 WHIP, 45 K in 46 IP
Most people would put Brad Lidge and his 7.03 ERA in this spot. I'll take Morrow, because I got giddy when the Mariners named him as the closer late in spring training.
See, Morrow had prepared for the season as a starter, but then he told the team his heart was in the bullpen, so they moved him. Two months later, he reversed course and told management that he really, really wanted to be a starter, so they moved him again. Now, he's back in Triple-A, presumably NOT because he told the team that's where he wanted to be.
All kidding aside, Morrow has crazy, electric stuff, and it's my opinion that the M's would be wasting him as a reliever if they think he can be a good starter (see: Hughes, Phil). But no matter what role Morrow winds up in, it wouldn't hurt him to throw a strike once in a while.
Dishonorable mention: Brad Lidge, Phillies (5); B.J. Ryan, Blue Jays (16)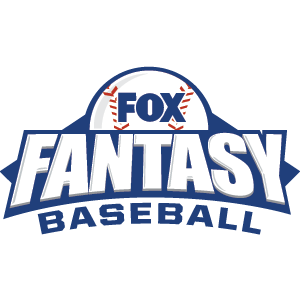 FOX Fantasy Baseball
Join or Create a Free League
Play Now!