Halpin' Hand: First-half overachievers
With the All-Star break upon us, it's time to look back at the first half and see how some of our predictions are turning out.
I ranked players at every position in January and tinkered with the rankings until Opening Day. This week, we'll look at which players have dramatically exceeded expectations, and next week we'll (dis)honor the underachievers.
Catcher: Brandon Inge, Tigers
Preseason positional rank: 23
.264 BA, 19 HR, 54 RBI, 48 R, 2 SB
Sure, Inge has been playing third base all season, but he's eligible at catcher in most formats based on his 2008 season. He's currently ahead of all other backstops in homers and RBI, and tied with the unbelievable Joe Mauer for the most runs. As overachievers go, Inge has been top-notch.
With that said, do I think Inge is going to regress in the second half, with a power slowdown and a batting average creeping closer and closer to his career .239 mark? Absolutely. Sell high, people.
Honorable mention (preseason positional rank in parentheses): Jason Varitek, Red Sox (24); Miguel Olivo, Royals (28); Rod Barajas, Blue Jays (31)
First base: Russell Branyan, Mariners
Preseason positional rank: Unranked
.287 BA, 21 HR, 46 RBI, 48 R, 2 SB
Branyan has always been a stat geek favorite, strikeouts be damned, because he has plenty of power and isn't afraid to take a free pass. He had a solid stint with the Brewers in 2008, hitting a dozen homers in 50 games and has been a revelation this year for the otherwise powerless Mariners. Who'd have guessed that Branyan would stay in the lineup long enough to be among the HR leaders at his position?
Warning: Branyan's career BA is worse than Inge's (.237), and this year's abnormally high average is being sustained by a very lucky BABIP of .352. Look out below!
Honorable mention: Kendry Morales, Angels (unranked)
Second base: Aaron Hill, Blue Jays
Preseason positional rank: 18
.298 BA, 20 HR, 59 RBI, 52 R, 3 SB
In March, my buddy Chris asked me if I thought he should keep Hill for $19 in our AL keeper league. I said no, because even though I like Hill, I thought that coming off a lost, concussion-filled season, he'd go for less money. I was right — sort of. Our buddy Tim got Hill for $12, and he's running away with the league while Chris is in ninth place. I bet Chris is happy he has a world-famous fantasy baseball analyst around to help him.
Hill has been tremendous, and while I doubt he'll hit 40 homers, it's not like he's showing a lot of signs that his strong start is a fluke, either. I think he'll have a nice, if not spectacular, second half.
Honorable mention: Ben Zobrist, Rays (inexplicably unranked)
Third base: Mark Reynolds, Diamondbacks
Preseason positional rank: 18
.262 BA, 24 HR, 62 RBI, 53 R, 14 SB
I drafted Reynolds very late in a few leagues last year and was very happy with his power (28 HR, 97 RBI) if not his batting average (.239). Because of the bad BA, I couldn't bring myself to rank Reynolds as a mixed league starter at the hot corner. Then he decided to start stealing bases like Carl Crawford and everything changed. He's first at his position in homers, second in RBI, tied for third in runs and fourth in stolen bases. Wow.
BABIP alert: Reynolds' is at a hard-to-sustain .339, so look for his batting average to sink in the second half. Also, since his crazy, five-steal doubleheader on May 20, Reynolds has swiped just four bases. If you're thinking about trading for him, be careful not to give up too much. If you own him, listen to the boys from Bleacher Report and sell high now.
Honorable mention: Ian Stewart, Rockies (21)
Shortstop: Jason Bartlett, Rays
Preseason positional rank: 19
.356 BA, 8 HR, 38 RBI, 45 R, 18 SB
Those numbers are a misprint, right? Jason Bartlett? Even though he spent two weeks on the disabled list? Come on.
Bartlett might be at a new power level, and he's always been somewhat speedy, but if you think he's going to bat .356 for the next three months, you're crazy. Also, he has one homer and eight RBI in 20 games since returning from the DL. I'm just saying …
Honorable mention: Derek Jeter, Yankees (8)
Outfield: Shin-Soo Choo, Indians
Preseason positional rank: 68
.301 BA, 13 HR, 54 RBI, 51 R, 13 SB
Though the added speed is a nice bonus, we should have seen this coming, since Choo put up similar numbers in 94 games with the Indians last season — he had a total of 47 extra-base hits. He's for real, and he's on his way to being a top-20 fantasy outfielder in 2010 drafts.
Honorable mention: Raul Ibanez, Phillies (30); Nelson Cruz, Rangers (48); Luke Scott, Orioles (72); Juan Rivera, Angels (76); Michael Cuddyer, Twins (80); Andruw Jones, Rangers (83)
Starting pitcher: Edwin Jackson, Tigers
Preseason positional rank: 120
6-4, 2.59 ERA, 1.07 WHIP, 93 K in 114 2/3 IP
I had Jackson ranked dead last among starters during spring training, just behind immortal Indians hurlers Anthony Reyes and Scott Lewis. I think I may have been just a bit off-base with that assessment.
I've seen various theories (e.g., a vastly improved slider) as to why Jackson has improved, and a big lesson here is to never give up too quickly on a 25-year-old starter who throws 95 mph. With all that said, Jackson's .260 BABIP suggests a healthy dose of luck so far, and he's on pace to throw a career-high (by a lot) 223 innings. I don't think Jackson's second half will be nearly as good as his first, but it still might be OK.
Honorable mention: Matt Cain, Giants (38); Josh Johnson, Marlins (52); Jair Jurrjens, Braves (75); Tim Wakefield, Red Sox (92); Nick Blackburn, Twins (99); Dallas Braden, A's (107); Jarrod Washburn, Mariners (117)
Relief pitcher: Heath Bell, Padres
Preseason positional rank: 24
3-1, 23 SV, 1.49 ERA, 1.05 WHIP, 40 K in 36 1/3 IP
This is what happens when you use Wii Fit to lose 25 pounds during the offseason. If someone sends that game to Bobby Jenks, he might never blow a save for the rest of his life.
Bell is living proof that you shouldn't automatically draft closers from good teams, because bad teams win close games. If they won blowouts, they wouldn't be bad, right? There's no reason why Bell can't keep this up, but since saves are a crapshoot, who the heck knows how many saves he'll end up with? I'll guess 36, unless he gets addicted to Wii's Rock Band 2. Then I'll up it to 40.
Honorable mention: Huston Street, Rockies (26); Ryan Franklin, Cardinals (34); David Aardsma, Mariners (unranked)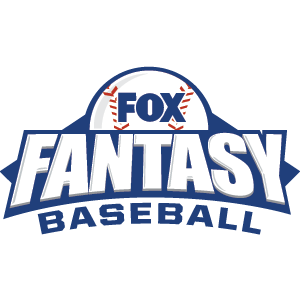 FOX Fantasy Baseball
Join or Create a Free League
Play Now!