Epstein hopes to turn around Cubs
Projected lineup
RF – David DeJesus
SS – Starlin Castro
CF – Marlon Byrd
1B – Bryan LaHair
LF – Alfonso Soriano
C – Geovany Soto
3B – Ian Stewart
2B – Darwin Barney
SP – Matt Garza
SP – Ryan Dempster
SP – Paul Maholm
SP – Jeff Samardzija
SP – Chris Volstad/Randy Wells
CL – Carlos Marmol
Five things to think about:
– Castro is 32nd overall in my rankings, which is earlier than most people have him. He can hit for average, he steals bases, and his power is developing quickly. Castro is going to be a fantasy star, and he'll take another step toward that level in 2012.
– LaHair whiffs a lot, and his batting average might be just OK. But he's shown plenty of power, averaging 30 homers over the last three seasons in Triple A, and the Cubs seem committed to giving him a chance as their cleanup hitter. LaHair is an interesting late-game power source – think of him as Theo Epstein's latest, lefty version of Kevin Millar.
– Soriano can still sneak in as a fifth outfielder in standard mixed leagues. His batting average is slipping, but he's hit 50 homers over the last two seasons. If you need power late, he's still OK.
– Garza took to the National League in his first year at Wrigley, whiffing almost a batter per inning, posting a 3.32 ERA with a 1.26 WHIP, and increasing his ground-ball rate. He's a borderline SP2/SP3 for standard mixed leaguers.
– Dempster isn't great, but he's not as bad as last year's 4.80 ERA suggests. Look for him to rebound to the 3.75-4.00 range, with a top-30 strikeout total. Dempster isn't being drafted much in mixed leagues, so keep him on your free-agent radar in case your team suffers an early season injury.
Plus:
– Odd man out: Other than the loser of the fifth-starter battle, 1B prospect Anthony Rizzo is expected to lose out to LaHair. However, if LaHair slumps, or moves to the outfield to replace someone else (Byrd?), Rizzo could become useful in NL-only leagues. He's a solid keeper league target, too.
– Farm system: Aside from Rizzo, top OF prospect Brett Jackson went 20-20 between Double A and Triple A last season, and could push for time in the Cubs' mediocre outfield. Catcher Welington Castillo isn't bad, but isn't likely to beat out Soto this season.
– Backup closer: Kerry Wood, who whiffed 57 batters in 51 innings last season, can still bring the gas. He offers the added benefit of backing up a closer who throws a strike about once every three days. Because of Marmol's wildness, Wood is a better closer handcuff than most.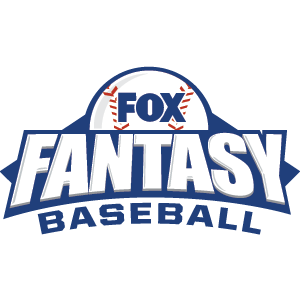 FOX Fantasy Baseball
Join or Create a Free League
Play Now!