Alonso swinging hot bat for Padres
So, who are you taking in this season's Miguel Cabrera-Mike Trout MVP battle? Man, those guys are good.
Here's our latest edition of Free Agent Frenzy. Please note that, as in past seasons, no player will be mentioned in this space more than once in a four-week span, because we don't want to beat you over the head all year long about the same players.
Let's get going!
Catcher: Kelly Shoppach, Mariners (owned in 0.4 percent of FOXSports.com leagues)
Jesus Montero has been banished to Triple-A Tacoma, and the Mariners don't think prospect Mike Zunino is ready. Enter Kelly Shoppach, who has always had some pop in his bat. Despite his perennially prodigious strikeout rate – he has whiffed in more than one-third of his 1,811 career plate appearances – Shoppach can be added as a second catcher in most mixed leagues.
Digging deeper: No, Yan Gomes isn't as good as he's looked while hitting three home runs this week. However, he's a decent enough hitter who might pop 8-10 more homers as a part-timer, and carries C/1B/3B eligibility. He'll probably play enough in Cleveland to justify deep mixed league ownership.
First base: Yonder Alonso, Padres (owned in 26.3 percent of FOXSports.com leagues)
Alonso isn't a classic, slugging first baseman, but he's on track to hit 15-20 homers with a .280 batting average. Remember the James Loney we used to like, before his horrible 2012 made us hate him and regard his hot 2013 start with such skepticism? That's what Alonso looks like.
Digging deeper: Logan Morrison's rehab is expected to move to Double A on Monday, and he could be back with the Marlins by the end of next week. We certainly need to adjust our previous expectations for LoMo, but he's only 25, and could be a useful player in some deep mixed formats over the second half of the season. Less talented players have produced after failing to live up to some hype early on in their careers.
Second base: Mark Ellis, Dodgers (owned in 3.6 percent of FOXSports.com leagues)
I'm a bit of a sucker for Ellis, who gets hurt a lot, but posts workmanlike numbers when he plays. He could bat .260 with something like seven homers and seven steals over the final four months of the season. Not great, but not bad if you seek an everyday fill-in for Josh Rutledge or Chase Utley.
Digging deeper: DJ LeMahieu has replaced Rutledge in the Rockies' lineup, and while he's not nearly as dreamy for fantasy owners, he swiped eight bases in 33 games at Triple A before his recent promotion. NL-only speed seekers, act now.
Third base: Eric Chavez, Diamondbacks (owned in 62.5 percent of FOXSports.com leagues)
Chavez is the busy half of a third-base platoon for the Snakes. He'll produce plenty for some deeper mixed league owners, and maybe even some standard mixed owners waiting for injured returnees like Hanley Ramirez or Kevin Youkilis. Chavez has five home runs with a .957 OPS so far this season, and had 16 homers in just 313 plate appearances with the Yankees last year. This guy might have fallen short of early-career expectations, but he always could hit.
Digging deeper: Am I getting suckered in my Matt Dominguez's four May home runs? Maybe a little, and it's not like his .647 OPS doesn't make you say, "ewwwwwww." Just know that nobody's asking you to pretend Dominguez is a top-15 third baseman. If he's top-15 in the American League, he's rosterable there, and in some deeper mixed leagues as well.
Shortstop: Didi Gregorius, Diamondbacks (owned in 29.3 percent of FOXSports.com leagues)
The 23-year-old Gregorius has been hitting like the second coming of Derek Jeter since his April promotion, and that's going to stop (it sort of has already). But he might – just might – bat .280 for the rest of the season while scoring a decent number of runs and hitting a handful more homers. You could do worse.
Digging deeper: Pedro Florimon can't hit, but he has six stolen bases so far, and had 16 between the minors and majors last season. If you're not in a position to be picky with your deep mixed league roster, he's an option. However, keep in mind that he's day-to-day with a sprained finger.
Outfield: Will Venable, Padres (owned in 7.2 percent of FOXSports.com leagues)
Venable is batting .228, but figures to end up close to his career .252 mark. Otherwise, he has seven home runs and eight stolen bases, and numbers like that are useful on any fantasy squad. He has averaged 10 homers and 26 stolen bases over the last three seasons. Get on board for a minimal investment.
Digging deeper: Rick Ankiel? Why not? The Mets' outfielders can't hit at all, so Ankiel will be able to swing and miss all he wants while hitting the occasional homer as their platoon center fielder. He's got seven homers so far, with 43 strikeouts in 93 at bats. At least he won't be boring.
Starting pitcher: Brandon McCarthy, Diamondbacks (owned in 3.7 percent of FOXSports.com leagues)
McCarthy hasn't allowed a run over 17 innings in his last two starts. As George Costanza might say, he's back, baby! Costanza might not realize that those two starts were against the weak-hitting Phillies and quadruple-A Marlins, but we're not asking you to make McCarthy your ace. Just grab him if he's available in your league to see if this rebound is legit.
Digging deeper: Matthew Cerrone of MetsBlog.com thinks Zack Wheeler could get the call from Triple A shortly after June 10. We shouldn't expect Wheeler to be Matt Harvey right away, but if your NL-only team has a bench, see if you can grab and stash him.
Relief pitcher: Kevin Gregg (owned in 14.9 percent of FOXSports.com leagues)
Worse closers than the current edition of Gregg have saved 20 games. If you want an example, check the 2011 stats for the Orioles' closer that successfully closed out 22 contests. OK, that was Gregg as well, but he had 53 strikeouts and 40 walks in 43 2/3 innings! It would be really difficult for him to post a worse season than that, right? Remember: Possession is nine-tenths of the law when it comes to closers, and Gregg has a job. He has better odds of keeping it than anyone else on his team.
Digging deeper: The young and talented Trevor Rosenthal leads full-time MLB relievers with 35 strikeouts, while the heralded "Cuban Missile" Aroldis Chapman is right behind him with 34. You know who's third? Yankee Shawn Kelley, who has 33 whiffs against five walks in 18 2/3 innings, along with a soon-to-decline 5.30 ERA. You probably didn't even know Kelley was on the Yankees, right? Instead of picking up a crummy starter in your AL-only league, grab a guy like Kelley who might actually help your Ks while (probably) not killing your ERA.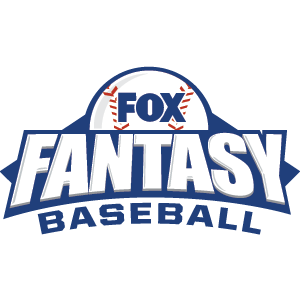 FOX Fantasy Baseball
Join or Create a Free League
Play Now!