Free Agent Frenzy: Yanks' Whitley keeps rolling
Last week, Twins' catcher Josmil Pinto was recommended here. On Wednesday, Pinto got sent to the minors, because why would anyone want a catcher who might hit 20 home runs? Sigh.
Here's this season's 11th edition of Free Agent Frenzy. Please note that, as in past seasons, no player will be mentioned in this space more than once in a four-week span, because we don't want to beat you over the head all year long about the same players. Let's get going!
(Note: All stats are through Thursday.)
Catcher: Jarrod Saltalamacchia, Marlins (owned in 18.9 percent of FOXSports.com leagues)
Salty has been "cleared to begin baseball activities" after suffering a concussion a couple of weeks ago, and is tentatively scheduled to start a rehab assignment on Monday. This guy has his flaws – lots of Ks leading to a low BA being chief among them – but he also has 20-homer power and will play just about every day.
Digging deeper: Speaking of playing almost every day, the Rays activated Ryan Hanigan (0.8 percent owned) on Wednesday after a hamstring-related DL stint. Hanigan doesn't have much power – any power, really – but his career BA is .258, which is better than most freely available fantasy catchers.
First base: Kendrys Morales, Twins (owned in 35 percent of FOXSports.com leagues)
The Twins signed Morales over the weekend, and he'll bat in the middle of their order as the regular DH. Target Field doesn't help lefthanded power much, but the switch-hitting Morales should find his way to around 15 home runs between now and the end of the season. He's going fast, and might already be gone in your league.
Digging deeper: The Mariners placed Justin Smoak on the DL Wednesday due to a quad injury, so look for the recently activated Logan Morrison (0.3 percent owned) to man first base for a couple of weeks. Morrison returned to the Seattle lineup this week after missing a couple of months with a hamstring injury, and had a homer and a double on Thursday. If you thought (as I did) in March that LoMo was likely to have a bounceback season, see if you can grab him in a deep mixed league.
Second base: Scooter Gennett, Brewers (owned in 3.5 percent of FOXSports.com leagues)
Gennett brings a solid BA and a bit of speed to the table, but now that he's been elevated to the leadoff spot – at least sometimes – he could start scoring more runs as well. Gennett had nine home runs and 12 stolen bases between the minors and majors last season. He won't carry your team to a fantasy title, but if you recently lost Neil Walker or Jedd Gyorko to the DL, he might be able to help you out.
Digging deeper: Rafael Furcal (0 percent owned) might make his 2014 debut as soon as tonight after missing the first 65 games with a hamstring injury. Remember when Furcal was a top-five fantasy shortstop? At 36, he's a shell of his former self, but he stole four bases in his most recent 10 rehab games at Double A.
Third base: Chris Johnson, Braves (owned in 31.7 percent of FOXSports.com leagues)
2013 National League batting title runner-up Johnson got off to a long, slow start this season, but he's been better lately, with 13 hits in his last nine games. Take a look at Johnson's 2012-13 stats, and expect him to pace toward those numbers for the rest of the year.
Digging deeper: Luis Valbuena (1.9 percent owned) is boring, right? Yeah, but he's been getting regular playing time at third base for the Cubs, and is batting .293 with three homers and 24 runs scored in 164 at bats. If you're in a deep mixed league and can use a guy that can shift between 2B/3B, Valbuena is serviceable.
Shortstop: Danny Santana, Twins (owned in 27.3 percent of FOXSports.com leagues)
Santana qualifies at shortstop, but he's been stealing quite a bit of Aaron Hicks' playing time in center field. Sure, his .372 BA is fueled by a crazy/silly/ridiculous .476 BABIP, but he's posted solid BAs at his last couple of minor-league stops, and stole 30 bases at Double A last season. Santana will come back to Earth, but he could still have value if you've been scratching your head lately while saying, "Why did I draft Derek Jeter again?"
Digging deeper: 14 months ago, many considered Zack Cozart (1.6 percent owned) as a top-12 fantasy shortstop. Now, we're all just sick of his lack of power, awful walk rate and .225 BA. However, people have jumped ship so much that you might still be able to get Cozart in a deep mixed league. If so, you might get a .250 BA with 8-10 homers over the remainder of the season. He's probably not THIS bad, right?
Outfield: Alejandro De Aza, White Sox (owned in 28.5 percent of FOXSports.com leagues)
De Aza's June hot streak has him up to .197 for the season! Not impressed? That's fine, but remember that this is a guy who hit 17 homers, stole 20 bases and scored 84 runs last season. His LD/GB/FB rates are about normal for him, as are his K/BB percentages. He's been unlucky, and is turning things around. Get him while you still can.
Digging deeper: Minor-league journeyman Brad Snyder (0.1 percent owned) has been recalled to be the Rangers' first baseman against righties (and possibly against some lefties as well). At 32, Snyder isn't really a prospect, but he's consistently flashed power (18 homers at Triple A this season) in the minors, and sometimes speed as well. Get him as fast as you can, AL-only owners. He has a chance to really help you, even if he carries the risk of going back to Triple A in a couple of weeks.
Starting pitcher: Chase Whitley, Yankees (owned in 4.4 percent of FOXSports.com leagues)
Whitley was mainly a minor-league reliever until becoming a starter late last season. He had a half-dozen terrific starts at Triple A to start off 2014, and has had six more very good outings (2.41 ERA) since being taking a spot in the decimated Yankee rotation. Whitley isn't long on stuff, but he's been riding excellent control (three walks in 33 2/3 innings) and a strong changeup toward fantasy relevance. Don't count on him for a lot of strikeouts, but consider rostering him in all formats.
Digging deeper: Jeremy Hellickson (0.8 percent owned) hasn't pitched for the Rays this season due to an elbow injury, but if his rehab assignment continues to go well, he could be 10 days away from being activated. Is Hellickson the 3.00 ERA guy from 2011-12, or the 5.17 disaster from 2013? The answer is probably somewhere in the middle, and that means you can consider him in anything beyond a 12-team mixed league.
Relief pitcher: Hector Rondon, Cubs (owned in 17.2 percent of FOXSports.com leagues)
Possession is nine-tenths of the law when it comes to closers, and maybe even more than that if they throw gas, throw strikes, whiff more than a batter per inning and have a 2.45 ERA. I don't know why more of you haven't picked up Rondon already. Get on it.
Digging deeper: D-backs' closer Addison Reed has 16 saves, but has allowed a disgusting eight home runs in 29 1/3 innings. I think he'll keep the job, but if he doesn't, Brad Ziegler (1.2 percent owned) could benefit. Even if Ziegler doesn't get saves, he's been one of baseball's most underrated relievers for a long time. He has a 2.41 career ERA in 429 innings, and annually induces an insane percentage of ground balls with his submarine delivery. ERA-wise, Ziegler is literally as reliable as they come.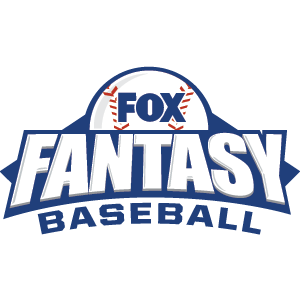 FOX Fantasy Baseball
Join or Create a Free League
Play Now!