Free Agent Frenzy: Will Betts get better for Sox?
There's a little more than five weeks left in the fantasy baseball season. Don't get caught napping while other people pick up YOUR free agents!
Here's this season's 20th edition of Free Agent Frenzy. Please note that, as always, no player will be mentioned in this space more than once in a four-week span, because we don't want to beat you over the head all year long about the same players. Let's get going!
(Note: All stats are through Thursday.)
Catcher: John Jaso, A's (owned in 5.7 percent of FOXSports.com leagues)
Want a catcher who can hit a bit, maybe with not so much power but also without the annoyingly bad batting average? Try Jaso, who's batting .265 (.260 career) and has nine home runs. Jaso is sixth among catchers in runs scored, and 16th in RBI. That's not bad.
Digging deeper: The Thursday MRI on Sal Perez's knee came back clean, but that doesn't mean he won't be bothered by it over the next month – perhaps into occasional DH duty. Consider adding Erik Kratz (0.2 percent owned), who hit two home runs in relief of the injured Perez on Monday, in AL-only leagues. He's probably better than a six or eight catchers already on your league's rosters.
First base: James Loney, Rays (owned in 25.2 percent of FOXSports.com leagues)
Take the point made about Jaso, and apply it to Loney as well. Loney is batting .289 (.285 career), with just seven home runs. He's also 15th in runs scored (50) and 16th in RBI (59). Again, not bad.
Digging deeper: C.J. Cron (0.7) is due back from the minors this weekend, and could get some decent playing time as the Angels' DH – at least against lefthanded pitchers. He's got decent power if you've lost a cornerman in your AL-only league. Cron's name has been attached to some trade rumors, but don't worry about that until it happens.
Second base: Josh Rutledge, Rockies (owned in 2.8 percent of FOXSports.com leagues)
Sure, it's a small sample, but Rutledge has five hits and two stolen bases over his last three games as Troy Tulowitzki's replacement. Coors Field still makes me want to take a chance on him in most formats.
Digging deeper: Now that Gordon Beckham has been traded, Carlos Sanchez (0.0 percent owned) will probably share time with Leury Garcia at second base for the White Sox, at least until Marcus Semien gets called up in September. Sanchez has batted .293 with seven home runs and 16 stolen bases at Triple A this season, and should be grabbed this weekend if you can use an AL-only middle infielder.
Third base: Conor Gillaspie, White Sox (owned in 10.5 percent of FOXSports.com leagues)
For a guy long perceived to not have enough stick to play third base, Gillaspie has been impressive this season, batting .306 with five home runs and an .804 OPS in 369 at bats. Gillaspie has batted .291 with five home runs, 19 RBI and 22 runs scored since the beginning of July, and even though he's slowed down in August, he's probably not the worst available option at this miserable fantasy position.
Digging deeper: Twenty-three-year-old Jake Lamb (0.1 percent owned) is getting regular playing time for the D-backs, and he can be classified as interesting after batting .318 with 14 home runs and a .949 OPS in 103 games at Double A this season. If your NL-only league has been sleeping on Lamb in the two weeks since his callup, see if you can still grab him.
Shortstop: Mookie Betts, Red Sox (owned in 0.6 percent of FOXSports.com leagues)
Jackie Bradley has been sent to the minors, so Betts will get his chance to sink or swim as the Red Sox center fielder. Betts still has fantasy shortstop eligibility at FOXSports.com, and even though he didn't hit during this season's previous stint in the majors, his speed makes him worthy of a second chance.
Betts has batted .345 with 11 home runs and 33 stolen bases between Double A and Triple A this season. He also showed an excellent batting eye in the minors, with 61 walks in 464 plate appearances. You'd like to bet on a young hitter with such a mature approach, right?
Digging deeper: Zach Walters (0.4 percent owned) has four home runs in nine games as an Indian. He's gone deep 24 times between the minors and majors this season, and had 29 home runs at Triple A last year. If you can still get Walters in your AL-only league, thank your lucky stars and do it now. Due to his fantasy shortstop eligibility, I'd be tempted to grab him in 12-team mixed formats. This kind of middle-infield power isn't too common.
Outfield: Marcell Ozuna, Marlins (owned in 31.1 percent of FOXSports.com leagues)
Ozuna has been a pleasant surprise this season, batting ,.261 with 18 home runs and a .755 OPS. At his position, he ranks 14th in home runs, T-15 in RBI (61) and T-33 in runs (58). Ozuna should be owned in more leagues.
Digging deeper: Despite playing home games in a park that is death on lefthanded power, Minnesota's Oswaldo Arcia (2.5 percent owned) has five home runs this month, and is up to 13 in 259 at bats for the season. He's a no-brainer for any format deeper than a 12-team mixed, and I could see picking up his power no matter what league I was in. I'm a fan, despite the sky-high strikeout rate (31 percent of his at bats).
Starting pitcher: Jacob deGrom, Mets (owned in 30 percent of FOXSports.com leagues)
deGrom will come off the DL to start Saturday's game at Los Angeles. The scraggly-haired, 26-year-old rookie has been very good this season, with a 2.87 ERA, a 1.23 WHIP and 94 strikeouts against 33 walks in 100 1/3 innings over 16 starts. Here's a good article on the reasons for deGrom's 2014 improvement.
Digging deeper: Miguel Gonzalez (1.2 percent owned) will return to the Orioles' rotation on Sunday. Gonzalez has posted a solid 3.64 career ERA over 390 1/3 innings by consistently outpitching his FIP. He's a dependable if unspectacular option for deep mixed leagues.
Relief pitcher: Jake Petricka, White Sox (owned in 4.1 percent of FOXSports.com leagues)
Repeat after me: A closer is a closer if the manager says he is. Petricka's peripheral numbers are ugly (45K/28BB in 61 2/3 innings), but he has six saves over the last month, and induces TONS of ground balls. He can probably hold onto his job for five more weeks.
Digging deeper: This week's edition of helpful, non-closing relievers features Tampa's Brad Boxberger (3.2 percent owned), who has been terrific this season. In 55 innings, Boxberger has a 1.80 ERA, a 0.78 WHIP and 87 strikeouts against 17 walks. You know who has a higher K/9 rate than Boxberger? Aroldis Chapman, Craig Kimbrel, Andrew Miller and Kenley Jansen. That's the entire list, and speaks to just how good Boxberger has been.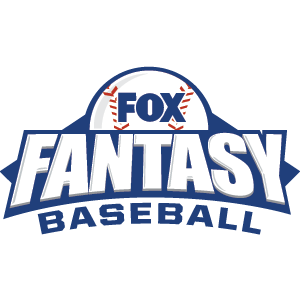 FOX Fantasy Baseball
Join or Create a Free League
Play Now!