Free Agent Frenzy: Time to stash Holland
Aren't you glad we recommended Astros SS Jonathan Villar here last week, just before he got sent to the minors? Some real-life baseball people just don't appreciate bad hitters who put up solid fantasy power/speed numbers.
Here's this season's 14th edition of Free Agent Frenzy. Please note that, as in past seasons, no player will be mentioned in this space more than once in a four-week span, because we don't want to beat you over the head all year long about the same players. Let's get going!
(Note: All stats are through Wednesday.)
Catcher: Mike Zunino, Mariners (owned in 14.6 percent of FOXSports.com leagues)
I hate Zunino's bad walk rate, sky-high K rate and terrible BA as much as you do, but a dozen homers at the midway point need to be taken seriously if you're looking for a free catcher.
Digging deeper: Caleb Joseph (0.1 percent owned) is sharing time behind the plate in Baltimore with Nick Hundley. He's the better defensive option, and hit 22 homers at Double A last season. Grab him, AL-only owners.
First base: Garrett Jones, Marlins (owned in 16 percent of FOXSports.com leagues)
At the halfway point, Jones is batting .260 with 10 homers and pacing toward 70 runs/RBI. Not great at all, but helpful? Yes, to a lot of owners that owned Prince Fielder or have Mark Trumbo still on the DL.
Digging deeper: Nate Freiman (0.1 percent owned) is the righty half of the A's first-base platoon, but could get some extra at bats with Josh Reddick on the DL. Freiman had 14 homers at Triple A before his promotion, and even though power gets inflated for all Pacific Coast League hitters, he's not bad.
Second base: Kolten Wong, Cardinals (owned in 5.1 percent of FOXSports.com leagues)
Wong (shoulder) should come off the DL Sunday; he hit a homer in a Triple-A rehab game Wednesday night. Wong started to hit better after his early-season demotion, and has nine steals in 45 games. His minor-league track record suggests a solid BA, good speed and 10-homer power.
Digging deeper: It's a bird! It's a plane! It's Super Utility Man! Leury Garcia (0.1 percent owned) has played second base, third base, shortstop and the outfield for the White Sox over the past week, and has eight stolen bases on the season. He's only 2B-eligible now for fantasy purposes, but could gain other positions while offering speed to needy AL-only owners. In a possibly related note … hey, Yangervis Solarte owners: Your guy is heading to the minors after his mirage of a start.
Third base: Chris Johnson, Braves (owned in 32.3 percent of FOXSports.com leagues)
Johnson has nine hits, six RBI and five runs scored over his last six games. No, six games don't amount to a hill of beans in this crazy world (h/t, Casablanca), but they remind us that Johnson has rebounded from a slow start to raise his BA to .284. Since his batted ball rates are close enough to career norms, maybe some modest power will come in the second half. I wish he'd walk more, though.
Digging deeper: "He's got some thump in his bat, as evident by what he's done in Triple-A so far, so he gives us a little bit of bat on the bench when he'snot playing, (as a) switch-hitter." So said Padres manager Bud Black about Brooks Conrad (0.0 percent owned), who was called up Wednesday to replace SS Everth Cabrera on the roster. Conrad is a 34-year-old minor-league journeyman, but he's also a guy with 18 Triple-A homers this season on a team that CAN'T HIT. I'd like to grab Conrad in an NL-only league to see if he can help.
Shortstop: Mookie Betts, Red Sox (owned in 7.9 percent of FOXSports.com leagues)
Earlier this week, I wrote in a blog post that it would be aggressive to put Betts among fantasy's top 15 shortstops right away. I'm softening on that a bit, since the Red Sox seem ready to let him play every day, and speed is something a lot of fantasy owners obviously need. So, to reverse field: Yes, you can grab Betts in all 12-team formats. He might flop, but he might steal 20 bases.
Digging deeper: Marwin Gonzalez (0.2 percent owned) has replaced the aforementioned Jonathan Villar as the Astros' starting shortstop. Gonzalez will play because of his glove and not his bat, but an everyday role will help AL-only teams with runs and RBI.
Outfield: Kole Calhoun, Angels (owned in 20.6 percent of FOXSports.com leagues)
Around his monthlong DL stint, Calhoun has a .284 BA with eight home runs, 21 RBI, 38 runs scored, three stolen bases and an .840 OPS in 49 games. He appears to be the real deal, and batting in front of Mike Trout isn't a bad gig if you can get it.
Digging deeper: The hulking Domingo Santana (0.1 percent owned) was batting .304 with 13 home runs and five stolen bases before the Astros recalled him from Triple A. Santana might strike out a lot, and he might only stick around until Dexter Fowler returns in a week or so, but he also could hit a couple of homers in the short term. Take a shot now, AL-only owners.
Starting pitcher: Dillon Gee, Mets (owned in 19.3 percent of FOXSports.com leagues)
After a Friday rehab start, Gee might come back from the DL next week. Gee had a 2.73 ERA in eight starts before his back put him on the shelf, and pitching half your games at CitiField is pretty nice for a pitcher's numbers.
Digging deeper: Judging by his ownership percentage, Derek Holland (4.1 percent owned) is probably available in some deep mixed leagues, and he could be ready to make his 2014 debut in a few weeks after a couple of rehab starts. Holland had a breakthrough season in 2013, with 3.42 ERA and a 1.29 WHIP in 33 starts. He injured his knee during the offseason while playing with his dog, which sounds bad, but is better than the time Glenallen Hill went on the DL after cutting his elbows and knees during a nightmare about spiders.
Relief pitcher: Santiago Casilla, Giants (owned in 2.9 percent of FOXSports.com leagues)
With Sergio Romo demoted from the closer's role, Casilla is slated to share duties with Jeremy Affeldt. Half a job is better than none, right?
Digging deeper: This is a guess, but the bet here is that Javy Guerra (0.1 percent owned) will emerge from the White Sox' bullpen wreckage to get some saves. He whiffs a decent percentage of batters, and has closed in the past, getting 21 saves for the Dodgers in 2011.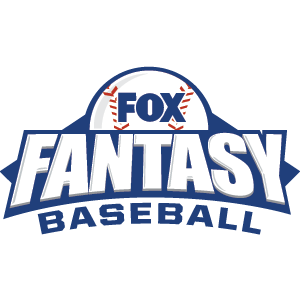 FOX Fantasy Baseball
Join or Create a Free League
Play Now!