Free Agent Frenzy: The return of Papa Grande
You didn't really pick up Yangervis Solarte, did you? Good.
Here's this season's second edition of Free Agent Frenzy. Please note that, as in past seasons, no player will be mentioned in this space more than once in a four-week span, because we don't want to beat you over the head all year long about the same players. Let's get going!
Catcher: Devin Mesoraco, Reds (owned in 3.7 percent of FOXSports.com leagues)
Mesoraco missed the first week of the season with an oblique injury, but is now back as the Reds' primary catcher. He should be ready to hit 12-15 home runs with a not-terrible BA. As free catchers go, he's pretty good.
Digging deeper: The Padres are saying really nice things about Yasmani Grandal's (0.6 percent owned) accelerated recovery from 2013 ACL surgery, so he figures to be in line for more playing time as the season progresses. Look at Grandal's 2012 stats for an idea of his capabilities.
First base: Chris Carter, Astros (owned in 8.3 percent of FOXSports.com leagues)
All-power, bad-BA alert! Carter hit 29 homers last season, and has big-time thump. Unfortunately, he struck out in a whopping 36.2 percent of his plate appearances, which makes Chris Davis look like a contact hitter. That means Carter could bat .220, or .210, or .190 … but how badly do you need the home runs?
Digging deeper: Mike Olt (0.6 percent owned) has started at third base five of the Cubs' first nine games. He's certainly worth an NL-only add, and possibly a deep-mixed league pickup as he'll play more if he plays well. Olt missed most of 2013 due to some strange allergy/eye issues, but he swatted 28 homers at Double A in 2012, and was regarded as a solid prospect a year ago. Big sleeper potential here, and he'll add 3B eligibility soon.
Second base: Kolten Wong, Cardinals (owned in 21.5 percent of FOXSports.com leagues)
Wong has started pretty well, and he's still what we thought he was: A potential 10-homer, 20-steal guy. He's worth a pickup in any format.
Digging deeper: Still need to buy some time, Jose Reyes owners? Logan Forsythe (0.1 percent owned) isn't terrific, but he is benefiting from the Rays' penchant for lineup juggling, with 20 at bats in the team's first 10 games. AL-only owners needing a warm body could do worse than Forsythe's modest power/speed skillset.
Third base: David Freese, Angels (owned in 16.1 percent of FOXSports.com leagues)
Need an Adrian Beltre replacement for his possible DL stint? Freese is solid, with a .284 career BA and 15-homer power. Free agents aren't always breakout possibilities, but this one has a shiny World Series MVP trophy in his house.
Digging deeper: Back to Beltre: The Rangers are trying to wait out his quad, so he might not go on the DL. If he does, Donnie Murphy (0.3 percent owned) will have even more guaranteed playing time than he's getting now at second base, where he'll also have eligibility soon. Murphy hit 23 homers between Triple A and the majors last season, so he's not terrible.
With that said, do you wonder if some people have picked up Donnie Murphy when they were trying to pick up Daniel or David instead?
Shortstop: Erick Aybar, Angels (owned in 26.9 percent of FOXSports.com leagues)
Did Aybar have an off-year on the basepaths, or is he slowing down? If I needed a free-agent shortstop, I'd be willing to find out. Aybar has a .276 career BA, and stole 12 bases last season after averaging 25 over the previous two. He also finished T-8 in runs scored (68) among shortstops last season, and 10th in RBI (54). You can easily live with him if you need a fill-in.
Digging deeper: I'd like to take the Andrew Romine (0.2 percent owned) side of the Tigers' shortstop platoon, as he A) brings more speed to the table than Gonzalez, and B) isn't 66 years old. Romine doesn't hit much, but should steal 15 bases if he gets regular playing time. And if the Tigers sign Stephen Drew … oh, well.
Outfield: Kole Calhoun, Angels (owned in 23.7 percent of FOXSports.com leagues)
I thought Calhoun's bandwagon was a bit crowded during the preseason, but as a free agent? Sign me up. Calhoun hit 20 homers with 12 steals between the minors and majors last season, and even when taking into account the Pacific Coast League's stat-inflating parks, that's pretty good. He could also score plenty of runs as the Halos' leadoff hitter.
Digging deeper: Darin Mastroianni (0.0 percent owned) was called up this week to help patch the Twins' outfield holes, as Oswaldo Arcia (wrist) is on the DL, and Josh Willingham (hand) could follow suit. Mastroianni batted leadoff on Thursday, and could be interesting if he plays for awhile. He missed much of 2013 with an ankle injury, but stole 114 bases between the minors and majors over the last three seasons. Take a look, AL-only owners.
Starting pitcher: Ivan Nova, Yankees (owned in 31.5 percent of FOXSports.com leagues)
Nova has been shaky over his first two starts, but it's probably just a bump in the road. He probably won't post a 3.10 ERA like last season, but could settle somewhere in the 3.50-3.75 range with an average number of strikeouts. If Nova pitched somewhere like Safeco or PETCO instead of the pitcher's hell that is Yankee Stadium, he'd be an All-Star.
Digging deeper: Robbie Erlin (0.5 percent owned) has the fifth slot in the Padres' rotation, at least until (or if) Josh Johnson returns. The lefthanded Erlin has always been a solid prospect, and gets to pitch half his games at PETCO. I'd like to own him for a home start against the Rockies early next week.
Relief pitcher: Jose Valverde, Mets (owned in 36 percent of FOXSports.com leagues)
What do we always say about closers? Possession is nine-tenths of the law. Valverde may have looked bad last season, but he's been solid so far in 2013, and the job will be his unless he falls on his face. Sure, the faceplant is possible, but if it doesn't happen, Papa Grande could save 30 games.
Digging deeper: Junichi Tazawa (1.5 percent owned) is next in line behind Koji Uehara for the Red Sox' closer job, but he's useful in deep leagues even if he doesn't close games, as he whiffed more than a batter per inning with a 2.48 ERA in 2012-13.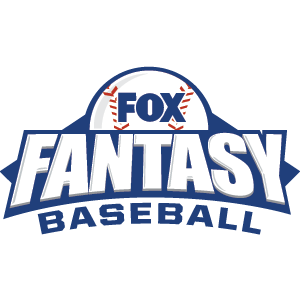 FOX Fantasy Baseball
Join or Create a Free League
Play Now!