Free Agent Frenzy: Soler latest prospect up for Cubs
Major-league rosters are allowed to expand Sept. 1, but we won't dig too deeply today into guessing who will get called up (e.g., Francisco Lindor) at that time. It can be difficult to predict that stuff unless the big-league team tips its hand.
Here's this season's 21st edition of Free Agent Frenzy. Please note that, as in past seasons, no player will be mentioned in this space more than once in a four-week span, because we don't want to beat you over the head all year long about the same players. Let's get going!
(Note: All stats are through Wednesday.)
Catcher: Russell Martin, Pirates (owned in 31.9 percent of FOXSports.com leagues)
Martin is batting .295 with seven home runs and an .833 OPS in 87 games. Despite playing 30 or 35 fewer games than some of fantasy's busiest catchers, Martin ranks T-9 in runs and T-11 in RBI while trailing only Jonathan Lucroy in batting average.
Digging deeper: Michael McKenry (0.3 percent owned) looks to be the Rockies' primary catcher while Wilin Rosario is on the DL. He's carrying an .897 OPS and has five home runs in 120 at bats, but his history doesn't suggest that will continue, as he's a 29-year-old career backup. However, Coors Field cures many ills, and sometimes gives you inflated power and other fun things like McKenry's crazy-high .384 BABIP. You might not be able to get him now in an NL-only league, but he could work out in a deep mixed format.
First base: Steve Pearce, Orioles (owned in 16.5 percent of FOXSports.com leagues)
With Manny Machado done for the season, Crush Davis has moved to third base, with Pearce taking over first-base duties. At age 31, Pearce is having a career year, with 15 home runs and an .881 OPS in 279 at bats. His power seems mostly legit, so you can consider him in most formats if you're still struggling to replace Paul Goldschmidt or Joey Votto.
Digging deeper: Nate Frieman (0.0 percent owned) is expected to come back from the minors early next week. Frieman's role for the A's will be mainly as the righthanded platoon first baseman, and with 19 homers between the minors and majors this season, he could provide some corner pop if you're desperate in an AL-only league.
Second base: Dustin Ackley, Mariners (owned in 26.7 percent of FOXSports.com leagues)
Ackley seems like a disappointment, because he's never lived up to his status as a high draft pick/top prospect. However, for a guy who qualifies at second base (and outfield) in fantasy, he's not bad. Ackley ranks among the top 20 at the position in home runs, runs scored and stolen bases, and stands T-8 in RBI.
Digging deeper: Marcus Semien (0.7 percent owned) is expected to get a promotion tp the White Sox when rosters expand next week, and figures to share time at second base with Carlos Sanchez. Semien, who has 2B/3B/SS eligibility, overcame a slow start to bat .271 with 13 homers and seven stolen bases in 80 games at Triple A. Snatch him up if you need AL-only help and can wait a few days for it.
Third base: Trevor Plouffe, Twins (owned in 22.1 percent of FOXSports.com leagues)
I know, I know. Plouffe is boring. BORINGLY EFFECTIVE, you mean. Among players at the dismal hot corner, Plouffe ranks 21st in BA (.251), T-14 in home runs (10), seventh in RBI (65) and T-10 in runs (57). Better than you thought, right?
Digging deeper: With David Wright in danger of a an early shutdown due to a shoulder injury — or at least in line for quite a few days off in September — NL-only owners might want to take a look at Eric Campbell (0.2 percent owned). Campbell's minor-league track record suggests minimal power along with a nice walk rate that leads to high on-base percentages. Basically, Campbell's argument for fantasy ownership boils down to regular playing time, and it looks like he might get it. Even with Wright in the lineup on Thursday, Campbell played left field.
Shortstop: Everth Cabrera, Padres (owned in 37.2 percent of FOXSports.com leagues)
Look for Cabrera (hamstring) to come off the DL early next week and continue his march toward my prediction of 60 stolen bases. What's that? He only has 18 steals now? Oh, well. He should get five or six more, and score a decent number of runs in September.
Digging deeper: So, maybe Jose Ramirez (0.3 percent owned) is just a placeholder in Cleveland until Francisco Lindor arrives, which could happen in 2015 or in a week. Until that happens, Ramirez will get everyday at bats, and add to his current season total of 22 stolen bases. He might be gone in your AL-only league, but it's worth a look to see if he's still available.
Outfield: Jorge Soler, Cubs (owned in 12.8 percent of FOXSports.com leagues)
Soler homered in his first big-league at bat on Wednesday after homering 15 times in 62 games across three levels of the minors. Soler is only fourth or fifth on the Cubs' list of prospects, but that's nothing to be ashamed of. His power can play anywhere, and he'll get regular at bats in September.
Also, Soler is very entertaining. He got suspended twice last season, including one time for charging an opposing dugout with a bat. Wouldn't you want to see that and say, "That's my guy!"
Digging deeper: Since the Rangers have approximately three healthy players remaining on their roster, Michael Choice (0.1 percent owned) should receive plenty of playing time after getting called up on Tuesday. Choice isn't a stud prospect, but he has 15 home runs in 115 games between the minors and majors this season.
Starting pitcher: Drew Smyly, Rays (owned in 32.8 percent of FOXSports.com leagues)
Smyly has a 3.31 ERA with a 1.18 WHIP for the season, and a 1.50 ERA with a 0.69 WHIP in five starts since being traded to the Rays. The Rays say they'll probably shut down Smyly after two or three more starts, but he's still worth grabbing for home outings next week against the Red Sox and Orioles.
Digging deeper: Who needs Garrett Richards when you have Hector Santiago (7.4 percent owned)? OK, that was insensitive, but Santiago has been pretty good, allowing a total of six runs in five starts this month. Some of it has been luck-aided (.240 BABIP, 86.3 LOB%), but in many deep mixed formats, Santiago should remain serviceable.
Relief pitcher: Eric O'Flaherty, A's (owned in 4.1 percent of FOXSports.com leagues)
O'Flaherty was handed the closer's role in Oakland when Sean Doolittle went on the DL because the team wanted to keep Ryan Cook and Luke Gregerson in their setup role. Fine with us, Bob Melvin. If you want to let O'Flaherty get saves over the final month of the season, we'll take 'em.
Digging deeper: Chad Qualls might get traded by midnight Sunday. If he does, Josh Fields (0.2 percent owned) appears to be the likely successor, even if Tony Sipp did get a save on Thursday. If you have a bench spot that's not helping you, consider a two-day gamble on Fields.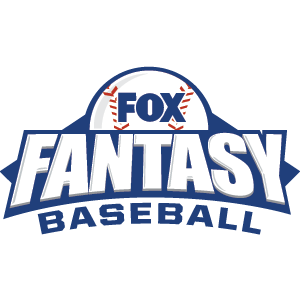 FOX Fantasy Baseball
Join or Create a Free League
Play Now!