Free Agent Frenzy: Ramos returns for Nats
Happy Belated 40th Birthday, Derek Jeter! To celebrate, we're going to recommend that everyone pick you up in … um … AL-only leagues.
Here's this season's 13th edition of Free Agent Frenzy. Please note that, as in past seasons, no player will be mentioned in this space more than once in a four-week span, because we don't want to beat you over the head all year long about the same players. Let's get going!
(Note: All stats are through Wednesday.)
Catcher: Wilson Ramos, Nationals (owned in 30.4 percent of FOXSports.com leagues)
Ramos was scheduled to return Thursday from his second DL trip of the season, and it's time for him to live up to his top-10 fantasy catcher promise. He had two home runs and nine RBI in four minor-league rehab games, so he should be ready to roll.
Digging deeper: Travis d'Arnaud (2.1 percent owned) hit six home runs in 15 games after being sent to Triple A, and was recalled earlier this week. CitiField won't do d'Arnaud any favors, but he should be a solid option in any deep mixed leagues.
First base: Adam Dunn, White Sox (owned in 9 percent of FOXSports.com leagues)
This week's entrant in the low-BA slugger sweepstakes is Dunn, who has hit at least 34 home runs in nine of the last 10 seasons, and has gone deep 12 times this year. Hoping that Dunn will hit higher than .225 is foolish, but if you need homers, he's a good, available option.
Digging deeper: Carlos Pena (0.2 percent owned) was called up from Triple A this week to be the Rangers' primary first baseman. At age 36, Pena isn't the power threat he used to be, but he could still pop a few for your AL-only squad.
Second base: Danny Espinosa, Nationals (owned in 1.4 percent of FOXSports.com leagues)
There's a chance that Espinosa could lose playing time when Bryce Harper returns from the DL next week. Still, Espinosa's solid defense – and Ryan Zimmerman's shaky throwing from third base – could keep him in the lineup most days, and with six homers/six steals in 71 games, he's not a terrible option.
Why does Zimmerman matter? The Nats have moved Zimmerman to the outfield because of his throwing issues. It sounds like Denard Span will be the main casualty of Harper's return, with Zimmerman staying in the outfield, Espinosa playing second, and Anthony Rendon manning third base. However, there will be times when Zimmerman shifts to the hot corner and Rendon to second in order to get Span at bats. Let's call this situation fluid.
Digging deeper: Derek Dietrich (0.3 percent owned) is back from the minors and has a job with the Marlins again thanks to Rafael Furcal's latest DL stint. Dietrich has 11 home runs in 58 games between the minors and majors this season, which is pretty good.
Third base: Juan Francisco, Blue Jays (owned in 12.4 percent of FOXSports.com leagues)
With Brett Lawrie on the DL, Francisco and his power bat figure to get regular playing time. When this guy plays, he hits home runs – 44 in 877 at bats for his career. He doesn't do much else, but that's OK. Bonus: He has 1B/3B eligibility.
Digging deeper: Danny Valencia (0.1 percent owned) is back from the DL and in a platoon with Mike Moustakas. However, with Norichiki Aoki on the DL now, Valencia might get a gew more at bats than usual.
Shortstop: Jonathan Villar, Astros (owned in 14.6 percent of FOXSports.com leagues)
Congrats to Villar for making his league-leading third appearance of the season in Free Agent Frenzy. That's quite a feat for a guy who's batting .205. The thing is, Villar has six homers with 14 stolen bases just before the halfway point of the season, and those are serious power/speed numbers for a middle infielder. His BA should get a little better, right?
Digging deeper: With the Rockies down a few men due to injuries, Charlie Culberson (0.1 percent owned) is playing the hot corner on most days – though his playing time has dwindled a bit lately. Culberson is not a stud hitter, but he did hit 16 homers and steal 18 bases between Triple A and the majors last season. His 3B/SS/OF eligibility makes him more valuable in daily lineup leagues.
Outfield: Colby Rasmus, Blue Jays (owned in 8.8 percent of FOXSports.com leagues)
At age 27, the once-heralded Rasmus isn't nearly as good as we all thought he'd be. However, he has flashed pretty good power, with 22 home runs in 118 games last season, and 10 dingers in 45 games this year. Sure, Rasmus whiffs too often, but so does just about every other hitter in every edition of Free Agent Frenzy. You want a power-hitting outfielder who makes plenty of contact and has a good BA? Draft Andrew McCutchen next year.
Digging deeper: Jarrod Dyson (0.4 percent owned) is getting lefty platoon PT while Aoki is on the DL. If you need steals, Dyson can deliver – he swiped 34 bags as a part-timer in 2013.
Starting pitcher: Roenis Elias, Mariners (owned in 28 percent of FOXSports.com leagues)
Elias' ceiling isn't high, but he should remain solid for the rest of the season. His 3.74 ERA, 1.19 WHIP and 85 Ks in 98 2/3 innings over 16 starts make him a top-40 starter so far. Look for Elias to stay the course.
Digging deeper: The A's acquired Brad Mills (0.5 percent owned) from the Brewers last week in exchange for ONE DOLLAR. Yes, I'm serious, and Mills has given up five runs in 10 1/3 innings over two starts. The 29-year-old lefty pitched very well (1.56 ERA) in Triple A for the Brewers, and had a 3.87 ERA in 97 2/3 innings for the Rangers' Triple-A affiliate last season. The A's have a pitcher-friendly park and a good defense that makes Mills a moderately interesting AL-only option for as long as he keeps his rotation slot.
Relief pitcher: Joe Smith, Angels (owned in 14.9 percent of FOXSports.com leagues)
Mike Scioscia said this week that while he thinks the Angels will ultimately be a better team with Ernesto Frieri as the closer, he's going to let Smith handle the ninth-inning duties until Frieri gets straightened out. That could happen next week … or not at all, as Frieri's Thursday implosion is just another sign of the mess he's become.
Digging deeper: Neil Ramirez (2.2 percent owned) has two saves for the Cubs this month, and has struck out 29 batters in 20 innings while posting a 1.35 ERA. Hector Rondon has been solid in the closer role, but you never know if a change could be in order. Rondon did give up five runs to the Reds on Monday, you know.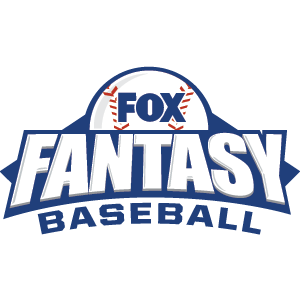 FOX Fantasy Baseball
Join or Create a Free League
Play Now!