Owners should take a look at Ellis
Who wants to join me in a boycott of next Tuesday's All-Star Game? I'm so disgusted at Andrew McCutchen's indefensible omission from the National League roster that I refuse to watch any part of the Midsummer Classic. What's that? The game is being broadcast on FOX? Oh … forget what I said. Get over it, McCutchen. There's always next year.
And now, without further ado, below are 10 free agents owned in less than 75 percent of FOXSports.com leagues, starting with the first player that falls below the threshold. Please note that no players will be repeated within any four-week period.
Hiroki Kuroda, SP, Dodgers (74.8 percent owned)
Kuroda's 6-9 record doesn't look so great, but his 2.90 ERA and 1.21 WHIP are terrific. This guy has been in the major leagues for three-and-a-half years, and he has a 3.48 ERA with a 1.18 WHIP. Why don't more people appreciate him?
Francisco Liriano, SP, Twins (59.7 percent owned)
Since coming off the DL on June 7, Liriano has a 3.23 ERA and a 1.11 WHIP with 34 strikeouts in 30 2/3 innings over five starts. He's back in a groove, and could be a legitimate fantasy ace down the stretch. You would be crazy to pass on Liriano if he's available in your league.
Derrek Lee, 1B, Orioles (43.9 percent owned)
Remember when Lee hit 35 homers and knocked in 111 runs in 2009? Well, that's not happening again. However, now that he's healthy, Lee could post a decent batting average with 10-12 home runs between now and the end of the season. Beyond the big sluggers – who aren't available as free agents, anyway – Lee can be a serviceable fantasy pickup if you need first-base help.
Jason Bay, OF, Mets (28 percent owned)
I almost included Bay in this space last week, but he had been hitting mostly singles during a recent hot streak. While that's still the case, Bay keeps getting hits, so he merits a mention. The highly-paid Met has gone 23-for-68 (.338) since June 15, with a couple of homers, four stolen bases and 11 runs scored in 17 games. Bay isn't the slugger he used to be, but he's hitting his way back into the fantasy consciousness.
Frank Francisco, RP, Blue Jays (13 percent owned)
Frankie Frank has saved four games in the past three weeks, and is whiffing his usual 10 batters per nine innings this season. Sure, he walks too many batters, but nobody ever said he was Mariano Rivera. Jays' manager John Farrell has been pretty clear all along that Francisco would be his closer when healthy, and that's been the case lately.
Justin Turner, 2B/3B, Mets (11.7 percent owned)
Brad Emaus? Gone. Ruben Tejada? Can't hit. Turner has been shuttling between second base and third base during David Wright's absence, and appears to be the favorite to man the keystone when Wright returns. Turner has been struggling through a thumb injury lately, but he's displayed decent pop and speed for a middle infielder. Try to forget that Turner plays home games in CitiField, where long fly balls go to die, and grab him in a deep mixed or NL-only league. His multi-positional eligibility is a nice bonus.
Mark Ellis, 2B, Rockies (3 percent owned)
Ellis was traded to the Rox last week, and has been installed in the second spot in the lineup. In his first three games with his new team over the weekend, Ellis had eight hits, a couple of homers, seven RBI and five runs scored. That's fantastic, but it's not why Ellis should be on your free-agent radar. He's always been a solid hitter and base stealer for a middle infielder, and Coors Field is going to help his numbers. I can easily see grabbing him as an MI option in a standard mixed league.
Ronny Paulino, C, Mets (2.1 percent owned)
You're looking for a second catcher, and when you see names like Rod Barajas, Chris Iannetta and Nick Hundley, you think, "The power is good, but I can't afford the hit I'll take in batting average." Paulino is playing about half the time for the Mets, and he has a career BA of .278 (not to mention a .336 mark this season). His history suggests that he could slug a few homers, too.
Travis Snider, OF, Blue Jays (1.9 percent owned)
Snider is back after his annual banishment to the minors leagues. OK, maybe that's too harsh, since he's only 23 years old. Snider started to figure things out at Triple A before getting promoted this week, and he has 12 stolen bases between the minors and majors this season. Also, he's less than two years removed from being considered one of baseball's top hitting prospects, and had three doubles in his return to the Jays' lineup on Monday. Don't all you deep mixed leaguers, AL-only folks and keeper-league types want to give him another chance? I'd even think about Snider if I needed to fill a hole in a 12-team mixed league.
Zack Cozart, SS, Reds (0 percent owned)
Lately, the last spot in "Free-Agent Frenzy" has been earmarked for a player who is seemingly on the verge of being called up from the minors. Cozart isn't an elite prospect, but he's batting .318 with seven homers, nine stolen bases and an .839 OPS this year, following a breakout 17-homer, 30-steal performance at Triple A last season. With the Reds in contention for a division title, it's hard to believe that they'll muck around for too much longer with out-making machines Paul Janish (.520 OPS) and Edgar Renteria (.585 OPS) at shortstop under the guise of needing defense, no matter what their GM says to the contrary. We want Cozart!
Note: "Free-agent Frenzy" will be on hiatus next week, as your humble analyst is taking a barely-deserved vacation. See you back here on July 19!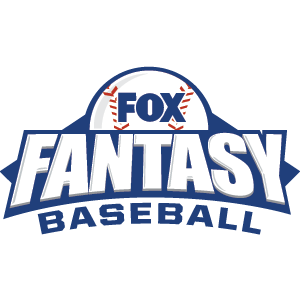 FOX Fantasy Baseball
Join or Create a Free League
Play Now!