Free Agent Frenzy: O's Gausman is rolling
This week's hot free agent is Marlins SP Andrew Heaney, who is up to 30.8 percent ownership on FOXSports.com after throwing six innings of one-run ball against the Mets in his big-league debut. Rookie starters are hard to predict, but due to a weak division and pitcher-friendly ballpark, I can see grabbing Heaney in a 12-team mixed league.
Here's this season's 12th edition of Free Agent Frenzy. Please note that, as in past seasons, no player will be mentioned in this space more than once in a four-week span, because we don't want to beat you over the head all year long about the same players. Let's get going!
(Note: All stats are through Thursday.)
Catcher: Derek Norris, A's (owned in 44.4 percent of FOXSports.com leagues)
At age 25, Norris has cut his strikeout rate, takes walks with the best of 'em, and has eight homers with 34 RBI. He should be owned in all formats, no questions asked.
Digging deeper: Injuries have created opportunity in the Mariners' lineup for Jesus Montero (0.3 percent owned), who has started two games at DH and one at first base this week. In case you forgot, Montero still has fantasy eligibility at catcher. Montero wasn't terrible at Triple A before his recent promotion, batting .270 with eight home runs in 59 games. Take a chance if you still can, AL-only owners.
First base: Ryan Howard, Phillies (owned in 40.9 percent of FOXSports.com leagues)
Howard is no longer an MVP-caliber player, but you have lots of guys on your fantasy roster about whom we could say that. Howard is batting just .242, but he has 14 home runs (T-6 among first basemen), 50 RBI (sixth) and 36 runs (ninth). Those numbers can help plenty of teams.
Digging deeper: Lucas Duda (3.8 percent owned) can be described as a poor man's, deep-league Ryan Howard. He has .243 BA that's close to his career mark, but has homered nine times in 210 at bats, and doesn't really have to fight anyone for playing time after opening the season as part of a three-headed platoon.
Second base: Tommy La Stella, Braves (owned in 11.2 percent of FOXSports.com leagues)
So far, La Stella has been just about what we expected – a middle infielder who can hit for average and take a walk, but lacks the power or speed required for fantasy studliness. However, the game changed a bit on Wednesday when La Stella was in the leadoff spot for the Braves, and after the game when manager Fredi Gonzalez hinted that he wanted to give La Stella a good look in that lineup slot (he led off again on Thursday). La Stella still isn't all that great, but owners with Neil Walker, Jedd Gyorko or Emilio Bonifacio on the DL might want to give him a look.
Digging deeper: Rougned Odor (2 percent owned) has walked just three times in 96 plate appearances, and that's not good. He also has three home runs, 17 RBI and a respectable .816 OPS, along with a resume that includes 32 minor-league stolen bases in 2013. The 20-year-old Odor seems to be holding his own as a big leaguer, and when his speed emerges – which it probably will – he'll help you in deeper mixed leagues.
Third base: Mike Moustakas, Royals (owned in 5.7 percent of FOXSports.com leagues)
Moustakas has three home runs in his last nine games, and third base is a fantasy wasteland right now. Want to give one more chance to this 25-year-old, former blue-chip prospect for lack of better options?
Digging deeper: Cody Asche (1.2 percent owned) will be back from the DL tonight for the Phillies after missing nearly a month due to a hamstring injury. Asche wasn't half-bad over the season's first 40 games, batting .258 with four home runs and 18 RBI. Also, remember that he swiped 12 bases last season, and 11 the year before. Asche's ownership percentage suggests that you can still get him in deep mixed leagues, and you should.
Shortstop: Brad Miller, Mariners (owned in 5.1 percent of FOXSports.com leagues)
Guess what? Miller is finally coming around, batting .278 with a couple of homers and a .789 OPS this month. If you believe in the solid production we saw last season from Miller – as I do – you might want to deal a borderline shortstop (Andrelton Simmons, Asdrubal Cabrera, etc.) for modest help in another area, and grab Miller.
Digging deeper: Arizona's Didi Gregorius (0.4 percent owned) has carved out a part-time role for himself, seeing time at second base, third base and shortstop, and has even been taking some pregame fly balls in center field lately. Manager Kirk Gibson doesn't seem enamored with incumbent SS Chris Owings, so Gregorius (five homers, four steals between Triple A and the majors) should offer some value in NL-only leagues.
Outfield: Corey Dickerson, Rockies (owned in 16.9 percent of FOXSports.com leagues)
Injuries have opened up a long-term slot for Dickerson in the Rox' outfield, and he's running with the opportunity. In 135 at bats, Dickerson is batting .326 with eight home runs, 24 RBI, 23 runs, four stolen bases and a .996 OPS. He's doing damage at home as well as on the road, and should be rostered everywhere.
Digging deeper: Twenty-three-year-old Jake Marisnick (0.3 percent owned) might be a fine all-around player someday, but for now he'll help the Marlins on defense, and help your deep-mixed league fantasy squad with plenty of speed (17 SB at Triple A) and a little bit of power. He's batting at or near the top of the Marlins' order.
Starting pitcher: Kevin Gausman, Orioles (owned in 6.7 percent of FOXSports.com leagues)
FYI, Gausman entered 2014 ranked by Baseball America as a better pitching prospect than both Yordano Ventura and Andrew Heaney. Gausman has allowed two earned runs in 19 innings over his last three starts, striking out 14 batters against five walks. I'm in.
Digging deeper: Miami rookie Anthony DeSclafani (0.3 percent owned) has made three big-league starts, and while his ERA is an unsightly 5.60, he's got 14 Ks against three walks in 17 2/3 innings. DeSclafani was solid in the minors (3.92 ERA, 59K/17BB) before his callup, and while he's not regarded as an elite prospect, he's not bad. Take a chance, NL-only owners.
Relief pitcher: LaTroy Hawkins, Rockies (owned in 44.7 percent of FOXSports.com leagues)
I hate Hawkins' anemic strikeout rate (11 K in 25 IP) as much as you do, and I don't trust him at all. However, he has 14 saves because HE HAS HIS TEAM'€™S CLOSER JOB. No need to overcomplicate things – Hawkins should be owned in almost all leagues.
Digging deeper: Mets' closer Jenrry Mejia was yanked during the ninth inning of Wednesday's game after allowing a couple of hits and a run, and manager Terry Collins' faith appears to be wavering. I wonder if the fireballing Jeurys Familia (0.1 percent owned) will once again be an option, despite his shaky control. This recommendation is more hunch than analysis.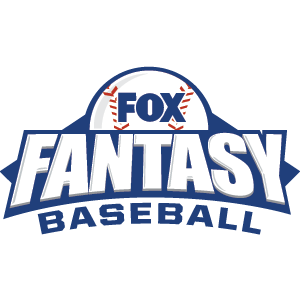 FOX Fantasy Baseball
Join or Create a Free League
Play Now!