Teheran offers risk, reward
Scheduling note: I'll be on vacation next week. The June 14 edition of Free Agent Frenzy will be handled by my extremely capable Ohio-based colleague, Adam Meyer. If the article is a list of 16 Cleveland Indians, well, don't say I didn't warn you.
Here's our latest edition of Free Agent Frenzy. Please note that, as in past seasons, no player will be mentioned in this space more than once in a four-week span, because we don't want to beat you over the head all year long about the same players.
Let's get going!
Catcher: Jonathan Lucroy, Brewers (owned in 56.7 percent of FOXSports.com leagues)
After an early-season "Why did I draft him so early?" slump, Lucroy is waking up, with three homers in the past week and a .280-ish batting average since the beginning of May. Lucroy won't repeat last year's .320 batting average, but he could reach .270-280 with 15-20 home runs. You'd take that in any format.
Digging deeper: Tim Federowicz (0.1 percent owned) has two homers since stepping in for the injured A.J. Ellis. He also went deep eight times in 98 plate appearances for the Dodgers' Triple-A affiliate … but everyone goes yard in the Pacific Coast League. Federowicz might not be a slugger, but he's got enough pop to help you short-term in a deep mixed league.
First base: Adam Lind, Blue Jays (owned in 5.7 percent of FOXSports.com leagues)
Yes, we all hate Lind for teasing us with star-quality numbers in 2009, and killing any subsequent teams on which we drafted him. However, he's in the midst of a nice renaissance as he nears age 30, with a .329 batting average, five home runs and a .932 OPS as the Jays' primary DH. Thanks partly to the gift of regular interleague play, Lind has made 21 appearances at first base so far.
Digging deeper: With Mitch Moreland on the DL, Jeff Baker (0.2 percent owned, seven home runs, 1.092 OPS in part-time duty) figures to get more playing time over the next few weeks. Baker has never flashed power like this before, but with 1B/OF eligibility, don't you have to take a look at him in deeper mixed leagues with daily lineups?
Second base: Jeff Keppinger, White Sox (owned in 14.3 percent of FOXSports.com leagues)
Keppinger has always been a better real player than fantasy player, and his early-season slump was horrendous. Things have gotten better lately, as Keppinger is batting .345 (19-for-55) since May 18. He doesn't have much power or speed, but a .283 career hitter with 1B/2B/3B eligbility is worth a look, especially at a second-base position that has been ravaged by injuries lately.
Digging deeper: Ryan Flaherty (0.2 percent owned) has taken over the Orioles' regular second-base role since coming off the DL last week, and though he's just been OK, his minor-league record suggests a bit of home-run power. If you missed out on Jurickson Profar in your AL-only league, grab Flaherty as a consolation prize. He's not terrible.
Third base: Juan Francisco, Brewers (owned in 1.4 percent of FOXSports.com leagues)
The Braves traded Francisco to Milwaukee, where he'll be the regular first baseman for awhile. Francisco had nine homers in 192 at bats for the Braves last season, and 19 dingers in 430 at bats while with the Reds' organization (minors and majors) in 2011. Need a little everyday power until Corey Hart gets healthy? Here you go.
Digging deeper: Washington's Anthony Rendon (1.1 percent owned) has a great eye, decent power and no speed. Most prospect mavens love his potential, and I won't argue with them. From a short-term fantasy standpoint, however, I don't see all that much help coming from him in standard mixed leagues. NL-only leagues are a different story, as are some deeper mixed formats – especially when Rendon gains 2B eligibility sometime next week. He can hit, just not in a flashy, fantasy-fridndly way. Warning: Like it or not, Steve Lombardozzi is going to steal some of Rendon's at bats while Danny Espinosa is out due to injury/exile.
Shortstop: Mike Aviles, Indians (owned in 2 percent of FOXSports.com leagues)
For the next 2-3 weeks, Aviles projects to get regular at bats in place of the injured Asdrubal Cabrera. Yes, I know he's a hacker. He also had 13 homers with 14 steals for the Red Sox last season, and racked up 16 homers along with 20 steals while with the Royals (minors and majors) in 2011. If you can't find your way to letting Aviles – who has SS/3B eligibility – fill one of your open roster slots, you're thinking too much.
Digging deeper: Hey, Willie Bloomquist (0.9 percent owned) came off the DL! OK, that's not really exciting, but with Aaron Hill and Eric Chavez on the DL in Arizona, Bloomquist will play just about every day, hit for a decent batting average and steal a few bases. He's worth an NL-only look if you can grab him.
Outfield: Jayson Werth, Nationals (owned in 19.5 percent of FOXSports.com leagues)
You were expecting Yasiel Puig? His ownership percentage has shot up to 65.3 percent. Your window on him is just about closed.
Am I the last Werth believer? Fine, I'll go it alone. He can play for my standard mixed-league team any time, since he'll probably hit a dozen homers and swipe a dozen bases over the remainder of the season.
If you can't stomach the idea of picking up Werth, the equally disappointing (but much poorer) Cameron Maybin (1.4 percent owned) came off the DL for the Padres this week. Maybin is like a poor man's Coco Crisp, and can help you in most formats if he bounces back just a little from his subpar 2012.
Digging deeper: Looking to grab and stash an NL-only outfielder? Kirk Niewenhuis (0 percent owned) had homered seven times in his last 14 Triple-A games through Tuesday, and should be a no-brainer to take a spot in the horrible Mets' outfield very soon.
Starting pitcher: Julio Teheran, Braves (owned in 33.1 percent of FOXSports.com leagues)
Could Teheran lose his rotation slot when Brandon Beachy comes off the DL in the next couple of weeks? Sure, but he might also be the best starter on the Braves' staff. After three bad starts to begin the season, Teheran has posted a 2.13 ERA with 43 strikeouts against eight walks in 55 innings. At age 22, he's already starting to live up to his vast potential. Take a chance if he's available, because the upside is pretty big, even in the short term.
Digging deeper: I used Dillon Gee (0.9 percent owned) often as a streamer in 2012, and was disappointed by his early-season struggles. However, he has allowed just two runs over his last two starts, with 19 strikeouts against just one walk in 14 1/3 innings. That's not a big body of evidence, but if someone threw Gee overboard in your NL-only league, grab him and see if the improvement sticks.
Relief pitcher: Luke Gregerson, Padres (owned in 3.9 percent of FOXSports.com leagues)
Gregerson has been tabbed to close for the Padres while Huston Street (calf) is on the DL. Sometimes, that's all it takes.
Digging deeper: Non-closing, high-K guys are always useful in deeper leagues. Tampa's Jake McGee (0.3 percent owned) and Washington's Craig Stammen (0.5 percent owned) miss plenty of bats, and should post solid ERAs over the rest of the season. Yeah, I know McGee's ERA is 6.45 right now. It'll get better.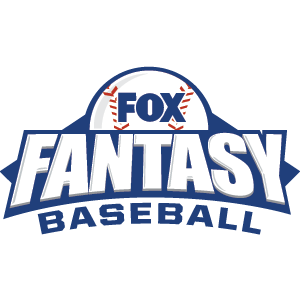 FOX Fantasy Baseball
Join or Create a Free League
Play Now!