FA Frenzy: Morrow ready to dominate
Dan Uggla owners, your guy is heating up. He's batting .250 this month with three homers and 11 runs scored in 14 games, and is on pace to hit about 25 homers, which isn't far off from what you expected. Can you all please stop complaining now? And now, without further ado, below are 10 free agents owned in less than 75 percent of FOXSports.com leagues, starting further down the list than usual due to technical reasons I won't get into. Please note that no players will be repeated within any four-week period.
Brandon Morrow, SP, Blue Jays (55.2 percent owned) Morrow's ERA stands at 4.37, but watch it start to plummet soon as he settles in as an SP2/3 for the rest of the season – which is where many of us had him ranked in the spring. Morrow has whiffed 39 batters in 33 2/3 innings over his last five starts, and he's going to have a huge, big-time second half. I promise.
John Lackey, SP, Red Sox (45.1 percent owned) Really? The guy with the 6.70 ERA? Yep. Lackey has begun a rebound from his disastrous first half, with 21 strikeouts against just three walks in his last four starts (yes, he got shellacked in one of them). Lackey isn't a star anymore, but he also can't be this bad. A solid, workmanlike August and September seem likely.
Daniel Murphy, 1B/2B/3B, Mets (27.4 percent owned) Murphy has filled in quite a bit for David Wright, but should continue to see playing time around the infield when Wright returns this week. Murphy has the most fantasy value as a second baseman, and his versatility helps in daily leagues. Murphy isn't a star and won't ever be one, but he's batting .312 with six homers, 38 RBI, 39 runs scored, four stolen bases and a .799 OPS in .321 at bats this season. You could do a lot worse at your fantasy keystone if you're looking to fill an opening.
Gordon Beckham, 2B, White Sox (25.3 percent owned) He's alive! After disappointing/crushing/infuriating his fantasy owners with such a disappointing first half, the talented Beckham has started to turn things around, with five multi-hit outings in his last eight starts. Is Beckham all the way back and ready to become the player we expected? Maybe, and probably not. But he's worth a free-agent pickup to those with open roster slots that are interested in finding out.
Emilio Bonifacio, 2B/3B/SS/OF (24.6 percent owned) New manager Jack McKeon likes Bonifacio enough to play him every day, which is more than half the battle. The guy is never going to be a good hitter, but he's started to walk more this season, and has 13 stolen bases in his last 16 games. We all know that steals are disproportionately important in fantasy baseball when compared to the real game, but last time I checked, none of us owned any real baseball teams, unless Frank McCourt is still reading this column on a regular basis.
Chris Capuano, SP, Mets (9.3 percent owned) Capuano is a regular selection in the daily "Smart Plays," but it might be time for him to graduate to full-time fantasy rosterdom. The southpaw has racked up his usual solid number of strikeouts (92 in 110 1/3 innings), while slightly dropping his walk rate and increasing his ground-ball percentage this season. Look for CitiField to assist Capuano's 4.16 ERA on a steady, downward path over the next couple of months.
Eduardo Nunez, SS/3B, Yankees (3.6 percent owned) This one is simple and temporary. Nunez will get most of the starts at the hot corner for the Bronx Bombers until Alex Rodriguez comes off the DL in a few weeks. Nunez has a little bit of power, and can help you with stolen bases (he has 10 in part-time duty). If your league includes defense, you should avoid Nunez, his hot-potato glove and his scatter arm like the plague. But since it probably doesn't, grab him if you need speed.
Bobby Parnell, RP, Mets (3.5 percent owned) Frankie Rodriguez is gone, and while the Mets are making noise about a closer committee, Parnell and his triple-digit heat will be featured in the ninth inning shortly unless he falls on his face. Parnell's K rate has taken a big step forward this season – he has 32 whiffs in 25 2/3 innings – and he's going to become a rich and famous closer someday soon.
Josh Reddick, OF, Red Sox (1.2 percent owned) Reddick has been hitting well lately, and with Carl Crawford back from the DL, the Boston media is campaigning for Reddick to take over J.D. Drew's duties in right field. AL-only owners should try to grab Reddick, because he'll have solid upside if Terry Francona adheres to the angry mob's wishes.
Chris Ray, RP, Mariners (0.01 percent owned) Think of this one as a lottery ticket. David Aardsma's comeback attempt has been cut short, as he'll undergo Tommy John surgery on his elbow in the coming days. Brandon League has done a fine job in Aardsma's place, but with the Mariners spiraling toward a possible last-place finish and relievers sure to net good returns on the trade market, it would make sense for the team to trade him. Who becomes the closer in that case? It could be Jamey Wright, who closed a game a couple of weeks ago, but I'd take a flier on Ray, who's been a closer in the past, maintains a decent strikeout rate, and keeps the ball on the ground. Ray could get 10 saves the rest of the way, implode, or not even get a chance at the job. Do you feel lucky, AL-only owners?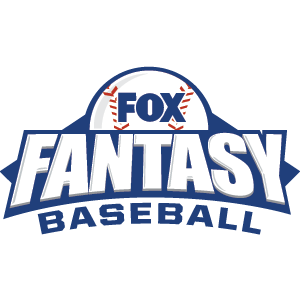 FOX Fantasy Baseball
Join or Create a Free League
Play Now!