Free Agent Frenzy: Jays' Stroman is rollin'
Remember last week, when we recommended Neftali Feliz in deep leagues? He got a closer job this week. Three cheers for anyone who picked up Feliz before Wednesday!
Here's this season's sweet 16th edition of Free Agent Frenzy. Please note that, as always, no player will be mentioned in this space more than once in a four-week span, because we don't want to beat you over the head all year long about the same players. Let's get going!
(Note: All stats are through Thursday.)
Catcher: Jarrod Saltalamacchia, Marlins (owned in 15.4 percent of FOXSports.com leagues)
Salty offers what he always has – nice power with a low BA. There probably won't be 10 catchers that hit more home runs than he does between now and the end of the season.
Digging deeper: Out of desperation, J.P. Arencibia (0.5 percent owned) has been playing plenty of first base for the Rangers since coming up from Triple A last week. Arencibia had 14 homers and 48 games at Triple A, and has four with the Rangers this season. He can't do anything else, but if you can still snatch him up in a deep mixed league, he can help you in the power department. Using Arencibia as a fantasy catcher is far preferable to playing him at first base.
First base: Lucas Duda, Mets (owned in 17.5 percent of FOXSports.com leagues)
I kind of like Duda. Not in a "he's going to carry me to a fantasy title kind of way," but with an appreciation for the fact that he's a bit underrated. 2014 will mark the first season that Duda has had an everyday job all year, and he's probably going to hit 20-25 homers with a .250 batting average. He's not a lifesaver. He's not an up-and-comer. But he's not terrible if a recent injury (e.g., Justin Morneau) has left a hole at first base on your roster.
Digging deeper: Until Yonder Alonso comes off the DL, Jake Goebbert (0.0 percent owned) appears in line for regular first-base duty in the Padres' depleted lineup (he played left field on Thursday). Goebbert isn't worthy of more than an NL-only pickup as his power is just so-so, but if he keeps playing, he can help a little.
Second base: Tommy La Stella, Braves (owned in 4.7 percent of FOXSports.com leagues)
La Stella is proving to be what we thought: A better real player than fantasy player. He has no power and little speed, but hits for a good BA and is knocking in enough runs to be useful. Sure, I could think of 18-20 second basemen I'd rather have, but most of them are probably taken, some others are on the disabled list, and even more have been mentioned in this feature too recently to be recommended again so soon. Therefore, this week's keystone suggestion is La Stella. You could probably do worse.
Digging deeper: Danny Espinosa (0.8 percent owned) is set to be the lefty platoon at second base for the Nationals while 3B Ryan Zimmerman is on the DL. Espinosa can hit for some power and run a little (six HR, seven SB in 262 AB), and it's possible that he was cut in your NL-only league when Zimmerman came off the DL a few weeks ago. In deep mixed leagues, you'd have to be in dire straits to pick up Espinosa.
Third base: Chase Headley, Yankees (owned in 36.8 percent of FOXSports.com leagues)
I detailed the case for Headley in a Tuesday blog post. I'm all in.
Digging deeper: Yangervis Solarte (16.2 percent owned) has eligibility at 2B/3B/SS, and looks to be the Padres' new everyday third baseman. He's a good enough hitter to be a versatile asset for your deep-mixed squad. You still might able to grab him in an NL-only before the end of the week, too.
Shortstop: Josh Rutledge, Rockies (owned in 3.5 percent of FOXSports.com leagues)
I wrote about Rutledge – who will fill in during Troy Tulowitzki's DL stint – in this blog post from Wednesday. See how easy I'm making things for myself today?
Digging deeper: Zach Walters (0.1 percent owned) will platoon with Espinosa at second base for the Nationals, and with his power (18 homers between minors and majors this season), I wonder if he'll get more than just the lesser half of this timeshare. Take a chance if you're in an NL-only league, where Walters has upside.
Outfield: Christian Yelich, Marlins (owned in 41.5 percent of FOXSports.com leagues)
Yelich is batting .278 with eight home runs, 12 stolen bases and 56 runs scored in just over a half season's worth of games. Why would he be unowned in any fantasy league?
Digging deeper: The Astros' outfield is undermanned, with Dexter Fowler and George Springer on the DL. For now, Marc Krauss (0.1 percent owned) is expected to platoon with L.J. Hoes in left field. Krauss has decent power, and batted fourth for the Astros on Thursday. I don't like to recommend platoon players in any mixed formats, but AL-only owners should snap up Krauss.
Starting pitcher: Marcus Stroman, Blue Jays (owned in 17.6 percent of FOXSports.com leagues)
Stroman fired seven innings of one-hit, shutout ball against the Red Sox on Thursday, and is now 6-2 with a 3.21 ERA and a 1.10 WHIP. He's getting better every time out, folks. Join me on the bandwagon anytime.
Digging deeper: Kyle Hendricks (0.3 percent owned) sometimes gets lost in the Cubs' prospect chatter, and he's not long on stuff. But he's got good control, induces plenty of ground balls, and has had a couple of solid starts so far. He's worth a shot in NL-only and maybe even some deep mixed formats.
Relief pitcher: Joaquin Benoit, Padres (owned in 10.3 percent of FOXSports.com leagues)
In the wake of Huston Street's trade to the Angels, Benoit takes over closer duties in San Diego. A week from now, we might be discussing a new Padres'closer (Dale Thayer?) if Benoit is dealt before Thursday's deadline. Until that happens, possession is nine-tenths of the law when it comes to closer jobs. Grab Benoit if you need saves in any format, and hope for the best.
Digging deeper: Shawn Kelley (2.1 percent owned) is behind David Robertson and Dellin Betances in the Yankees' bullpen pecking order, but he has a 3.48 ERA with 40 strikeouts in 31 innings this season. Why grab a potentially terrible sixth starter in your AL-only league when you can have a solid, helpful reliever like Kelley?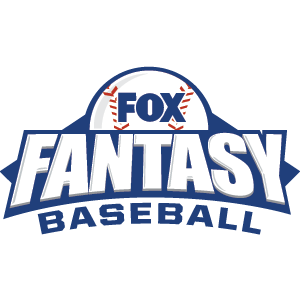 FOX Fantasy Baseball
Join or Create a Free League
Play Now!