H-Rod available in 93 percent of leagues
Welcome to the latest edition of "Free Agent Frenzy," which will try to steer you in the right direction when trying to fill roster spots.
Note: Ownership percentages below are from FOXSports.com leagues. We'll try to stick to the general rule that no player will appear twice in Free Agent Frenzy during a four-week period.
Catcher
Standard Leagues: Ramon Hernandez (7.1 percent owned) isn't great, and he's part of a platoon. He also plays home games in Coors Field, and has a pair of homers already. Fifteen seems like a reasonable target.
Deep Leagues: Before tearing up his knee and missing most of the 2011 season, Houston's Jason Castro (0.2 percent owned) was viewed as a soilid prospect. Castro doesn't have much power, but he's getting regular at bats, and that means a lot when you're scouring for free-agent help at this level.
First Base
Standard Leagues: Ike Davis' (48.4 percent owned) Valley Fever seems to be a non-issue, and he's been flashing his strong power already. Davis strikes out a ton, but could hit 25-30 homers. Looking over the list of fantasy first baseman, power like that is less common than you think.
Deep Leagues: Oakland's Daric Barton (0.3 percent owned) doesn't have much power, but he's basically got the everyday job. Barton was hurt for much of 2011, but in 2010 he batted .273 with 10 homers, 57 RBI, 79 runs and seven steals. If your league is deeper than a 12-team mixed circuit, Barton can be helpful. Think of him as the very poor man's Mark Grace. If your league counts walks and doubles, he'll be awesome!
Second Base
Standard Leagues: Houston's Jose Altuve (9.2 percent owned) has been hitting for a strong average in the early going, and even though he has just two stolen bases, his minor-league track record suggests that he can swipe 30. Also, any time I can pick up a major leaguer who isn't taller than me (I'm 5'6"), I do it.
Deep Leagues: Emmanuel Burriss (0.2 percent owned) has been getting most of the playing time in San Francisco during Freddy Sanchez's absence, and has loads of speed – he swiped 35 bags in 104 games between Triple A and the majors last season. Burriss can't hit, and he might not have a job by mid-May, but for the short term he can help you.
Third Base
Standard Leagues: Matt Carpenter (6 percent owned) qualifies at third base in FOXSports.com leagues, and he'll fit at first base soon as he fills in for the injured Lance Berkman. Carpenter batted over .300 with a dozen homers in each of his last two seasons in the minors, and should play every day for at least the next two weeks.
Deep Leagues: With Josh Donaldson off to a slow start, Eric Sogard (0.1 percent owned) figures to get more playing time. As a minor leaguer, Sogard regularly reached double digits in stolen bases, and could do so again. As a bonus, he carries shortstop eligibility in some formats.
Shortstop
Standard Leagues: Alcides Escobar (7.6 percent owned) had a .288 OPS in 2010. He raised it to .290 last season, and is all the way up to .322 this year. That's progress, right? Actually, it's still not good, but Escobar stole 26 bases last season, and should be in line for a similar performance in 2012.
Deep Leagues: Eduardo Nunez (2 percent owned) figures to get playing time at shortstop, third base and left field while Brett Gardner is on the DL. Nunez is a disaster in the field, but what do you care? In part-time duty last season, he batted .265 with five homers and 22 stolen bases. In daily leagues, you can shift him between short and third as necessary.
Outfield
Standard Leagues: Raul Ibanez (12 percent owned) will also get increased playing time while Gardner is out, and even as his 40th birthday approaches, he's a threat to hit home runs in the Yankee Stadium launching pad.
Deep Leagues: Across the river in Queens, the Mets appear to be growing fond of rookie Kirk Nieuwenhuis (0.7 percent owned), who has been filling in while Andres Torres is on the DL. As a minor leaguer, Niewenhuis showed the ability to reach double digits in homers and stolen bases. With the Mets not expected to contend, and with Jason Bay STILL not hitting, Niewenhuis could remain a regular, or close to it.
Starting Pitcher
Standard Leagues: Twenty-six-year-old Oriole Jake Arrieta (17.7 percent owned) is striking out a decent percentage of batters and showing improved control this season. Arrieta's fastball velocity is up more than one mph over last season, so he's intriguing, and could be in line for a mini-breakout. He's not great, but if you're searching the wire for a replacement starter, you could do worse.
Deep Leagues: Rookie Liam Hendriks (0.1 percent owned) looks to have a place in the Twins' rotation thanks to the untimely demise of Scott Baker's elbow. Hendriks doesn't throw hard, but he has excellent control and will benefit from the pitcher-friendliness of Target Field. He might already be gone in your AL-only league, but check the free-agent pool, anyway.
Relief Pitcher
Standard Leagues: Flamethrowing Henry Rodriguez (6.4 percent owned) is still alternating days with Brad Lidge during Drew Storen's absence, but with Lidge suffering from vertigo (severity unknown) and having blown a save with three walks on Saturday, Rodriguez could become the chairman of the Nats' closer commitee. Also, Santiago Casilla (4.4 percent owned) appears to be the man in San Francisco, so get him if you still can.
Deep Leagues: Tom Wilhelmsen (1.2 percent owned) started the season with seven straight scoreless appearances, whiffing more than a batter per inning with his high-90s heat. Wilhelmsen was also strong down the stretch for the Mariners last year, when he came back from a couple of stints in drug rehab followed by a four-year retirement. Wilhelmsen's unlikely journey now has him as a fantasy reliever who can help deep league squads even if he doesn't save games, and only a Brandon League trade or injury away from being a hot commodity.
See you here next week!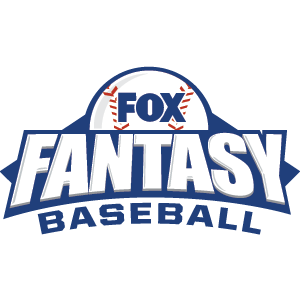 FOX Fantasy Baseball
Join or Create a Free League
Play Now!