Fantasy baseball waiver wire targets
There's a guy in this week's edition of Free Agent Frenzy that had THIRTY-FIVE HOME RUNS last season. Don't tell me there's nothing good on the wire this late in the year!
Here's our latest edition of Free Agent Frenzy. Please note that, as in past seasons, no player will be mentioned in this space more than once in a four-week span, because we don't want to beat you over the head all year long about the same players.
Let's get going!
Note: All stats are through Wednesday's games.
Catcher: Carlos Ruiz, Phillies (owned in 8.4 percent of FOXSports.com leagues)
We never expected Ruiz to repeat last year's 16-homer, .325 season, but he's been heating up a bit lately, and plays almost every day. You won't find a lot of fantasy catchers with .274 career batting averages.
Digging deeper: The not-terrible Tony Cruz (0.8 percent owned) has a little more time to get regular at bats before Yadier Molina returns for the Cardinals; Molina isn't expected to be ready to come off the DL by his August 15 eligibility date. Cruz hit a home run on Sunday, and he's been getting occasional playing time at third base. Take a look, NL-only owners.
First base: Yonder Alonso, Padres (owned in 7.2 percent of FOXSports.com leagues)
Alonso isn't your usual first-base thumper, but he's batting .373 with an .843 OPS and 11 RBI in 18 games since the All-Star break. He'll maintain a solid BA, and get a decent number of runs and RBI over the rest of the season.
Digging deeper: Jeff Baker (0.5 percent owned) is in line for more playing time in Texas in the wake of Nelson Cruz's suspension. Baker might be just a righty platoon hitter at 1B/OF, but he's been a pretty good one this season. He's scheduled to come off the DL on Friday.
Second base: Omar Infante, Tigers (owned in 34.3 percent of FOXSports.com leagues)
Infante was scheduled to come off the DL for this weekend's series against the Yankees, before tweaking his injured ankle again. If the news is good this weekend, try to grab him. Infante had 12 homers with 17 stolen bases last season, and was having another solid campaign before injuring his ankle in early July. You could use a .300-hitting second baseman with double-digit power and double-digit speed, right?
Digging deeper: Logan Forsythe (0.5 percent owned) is taking over at shortstop in San Diego following the suspension of Everth Cabrera. Forsythe had seven homers with 11 steals between the minors and majors last season, and flashed similar power-speed skills as a minor leaguer in 2011. He's got dual 2B/SS eligibility, and NL-only owners should see if he's still available.
Third base: Nolan Arenado, Rockies (owned in 6.2 percent of FOXSports.com leagues)
Has Coors Field turned Arenado into a monster since his early-season promotion? No, but a .253 batting average with nine home runs and 36 RBI in 90 games isn't terrible if you need someone to replace, say, David Wright for a little while.
Digging deeper: Speaking of Wright, the Mets called up prospect Wilmer Flores (0.1 percent owned) to replace him. Flores' prospect status isn't as exalted as it used to be, but he was batting .321 with 15 home runs, 86 RBI, 69 runs and an .887 OPS before his callup. We'll offer the usual caveat that the Pacific Coast League inflates offensive numbers, but Flores was one of the circuit's youngest players (he turned 22 on Tuesday). NL-only owners should be intrigued; Flores had two hits and three RBI against the Marlins on Wednesday.
Shortstop: Brian Dozier, Twins (owned in 9.6 percent of FOXSports.com leagues)
Dozier's .719 OPS doesn't blow you away, but for a shortstop it's actually pretty decent. With 10 homers, 44 RBI, 48 runs and nine stolen bases, Dozier offers fantasy value that can help you live with his .242 BA. He'll be worth a draft pick in all mixed leagues next season.
Digging deeper: "Cody Ransom? AGAIN?" Yes. Sure, we've been down this road before, but Ransom (0.2 percent owned) is getting playing time in place of the injured Luis Valbuena. In 149 at bats this season, Ransom – who has SS/3B eligibility – has nine home runs. He's also batting .201, but nobody said he was going to carry you to an NL-only title. He might help a little, right?
Outfield: Josh Willingham, Twins (owned in 35.6 percent of FOXSports.com leagues)
You might remember Willingham as the guy who slugged 35 home runs and knocked in 110 runs last season. He's been out since late June, but is expected to return to the lineup Friday, and his ownership level suggests that not everyone in your league knows that yet.
Digging deeper: Kole Calhoun (0.9 percent owned) was called up when Albert Pujols went on the DL. He was batting .354 with 12 home runs and 10 stolen bases before his promotion from the PCL, and is batting .324 with three homers in 11 games as an Angel. Not bad for an AL-only option, or maybe even a deep mixed fill-in.
Starting pitcher: Hector Santiago, White Sox (owned in 5.8 percent of FOXSports.com leagues)Santiago has been pretty good in 16 starts, posting a 3.24 ERA, a 1.24 WHIP and 101 strikeouts against 41 walks in 94 1/3 innings. Sure, he could stand to improve his control, but whiffs matter in your league, right? During a disappointing season, the White Sox seem to have found something here.
Digging deeper: Danny Salazar (2.7 percent owned) will assume the injured Corey Kluber's rotation spot for the Indians. Salazar had one pretty good start in July for the Tribe, and returned Wednesday to strike out 10 Tigers over seven-and-two-thirds innings while allowing four runs. As a minor leaguer, Salazar posted a 2.71 ERA with 129 strikeouts against 24 walks in 93 innings across Double A and Triple A this season. Salazar throws hard and possesses a pretty good changeup, so your AL-only team should give him a look.
Relief pitcher: Jim Henderson, Brewers (owned in 36.1 percent of FOXSports.com leagues) When Francisco Rodriguez got traded to Baltimore, Brewers manager Ron Roenicke said that Henderson and John Axford would both get a chance to close. Since then, Henderson has saved six games to Axford's none. We're all done with this discussion, right?
Digging deeper: Josh Fields (0.1 percent owned) whiffed all four batters he faced to get his first career save on Monday. He got another chance on Wednesday, and blew it by giving up a three-run homer to Stephen Drew. Is Fields still worth a saves flier in AL-only leagues? The answer is a lukewarm "yes."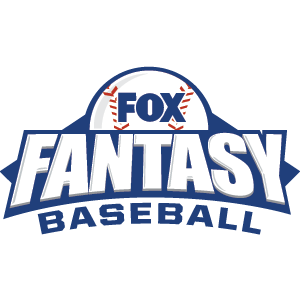 FOX Fantasy Baseball
Join or Create a Free League
Play Now!