Look at LaRoche on fantasy waiver wire
Welcome to the latest edition of "Free Agent Frenzy," which will try to steer you in the right direction when trying to fill roster spots.
Note: Ownership percentages below are from FOXSports.com leagues. We'll try to stick to the general rule that no player will appear twice in Free Agent Frenzy during a four-week period.
Catcher
Standard Leagues: A.J. Pierzynski (1.1 percent owned) doesn't offer 20-homer power like some second-string fantasy catchers, but he won't anchor your batting averages like most of them, either. Pierzynski has a .285 career BA, and should provide decent production in runs and RBI.
Deep Leagues: Rockies' rookie Wilin Rosario (0.2 percent owned) is Pierzynski's fantasy opposite, offering plenty of power (21 HRs in Double A last season) but not much on the BA front. The Rox appear ready to let Rosario share time with Ramon Hernandez, and he'll be productive in deeper mixed leagues. Within the friendly confines of Coors Field, 15 homers are absolutely in play.
First Base
Standard Leagues: No, this isn't because of his hot start. Before an injury-plagued 2011, Washington's Adam LaRoche (16.7 percent owned) averaged 25 homers, 89 RBI and 76 runs from 2006-10. Assuming that there are no lingering effects from his shoulder issues, look for LaRoche to post similar numbers in 2012.
Deep Leagues: Mike Carp (2.2 percent owned) should be ready to come off the DL within a week or so. Carp hit 33 homers between Triple A and the majors last season, and since that's about half the amount of longballs the Mariners usually hit in a season, he'll go right into the lineup. Carp's eligibility at both first base and in the outfield is a nice bonus for deep mixed league owners.
Second Base
Standard Leagues: Gordon Beckham (6.8 percent owned) has been a disappointment as a big leaguer, but he's still a middle infielder with double-digit homer power, and will steal a handful of bases. Don't be too picky when looking for free agents.
Deep Leagues: Chris Getz (0.4 percent owned) will share time with Yuniesky Betancourt at the keystone for the Royals, and could be displaced altogether when prospect Johnny Giavotella gets recalled. Until then, he'll pace toward 20-25 steals for the season. You might still be able to grab Getz in some AL-only leagues.
Third Base
Standard Leagues: Chipper Jones (19.9 percent owned) hit a home run in his first start of the season last Tuesday. Jones is always a risk to spend time on the DL, but should still provide 20-homer power with a solid batting average. While healthy, he's a nice free-agent option. Also, you'll get to enjoy the Chipper Jones Retirement Tour just a little bit more than your fellow owners.
Deep Leagues: With Mark Trumbo (three errors in three games) resembling a poor man's Miguel Cabrera at third base in the early going, Alberto Callaspo (3.4 percent owned) is bound to get more playing time. Callaspo doesn't hit for too much power, but he's a career .280 hitter. You always underrate the impact of batting average anyway, right?
Shortstop
Standard Leagues: After a brief DL stint to start the season, Jed Lowrie (26.4 percent owned) is back in the Astros' lineup. He could hit a dozen home runs while qualifying at both short and third. I'm optimistic, with the caveat that Lowrie's chances of spending more time on the DL are about 83 percent.
Deep Leagues: The Rockies had plans to use Jordan Pacheco as a utilityman, but changed their minds and sent him back to the minors. Enter Jonathan Herrera (0.1 percent owned), who went three-for-four on Sunday, and qualifies at second and short. Herrera doesn't hit much, but his minor-league history suggests some basestealing ability.
Outfield
Standard Leagues: In his first full season, J.D. Martinez (8 percent owned) is off to a hot start for the Astros. Martinez's minor-league track record suggests that he'll hit 15-20 homers with a pretty good batting average. As free pickups go, he's a good one, and might be a keeper.
Deep Leagues: Jonny Gomes (1 percent owned) is no stranger to part-time status, having hit 14 homers in 311 at bats last season. He's not a bad option for deep mixed leagues, but could be already gone in AL-onlys. If your league has daily lineups, Gomes kills lefties.
Starting Pitcher
Standard Leagues: In PETCO, we trust. Despite Edinson Volquez's (4.6 percent owned) terrible control, his ability to get strikeouts and ground balls make him an intriguing option. If you're in a daily format, starting Volquez at home and benching him on the road could result in some nice part-time value. Some days, you'll wake up and see that he walked five or six batters (like Sunday, for example). Nobody said he's Roy Halladay.
Deep Leagues: Speaking of spacious ballparks, Kevin Millwood (0.2 percent owned) is a Mariner. Is Millwood done at age 37? Maybe, but if you're an AL-only owner looking for a starter, he's worth a flier if you can still get him.
Relief Pitcher
Standard Leagues: This was supposed to be a committee in Kyle Farnsworth's absence! Fernando Rodney (18.8 percent owned) has racked up a few saves in the early going, and might be benefitting from shifting his location on the pitching rubber. Whatever's going on with Rodney, he seems to be the Rays' first option at closer, at least for now.
Deep Leagues: Sometimes, relievers can help you even when they don't save games. Detroit's Joaquin Benoit (2.4 percent owned) is one of those guys, with an average of more than 10 strikeouts per nine innings since the beginning of 2009. Over that span, his ERA is 2.23 and his WHIP is 0.91. Benoit went for a buck in a couple of my AL-only auctions, so you still might be able to grab him in that format.
See you here next week!
>>> More Fantasy Baseball News and Notes from FOXSports.com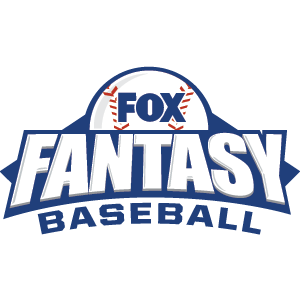 FOX Fantasy Baseball
Join or Create a Free League
Play Now!