Free Agent Frenzy: Eaton scores for Chisox
Ten days left! While I'm getting all teary-eyed about Derek Jeter's impending retirement, you need to hit the free-agent wire to see if you can help your fantasy squad.
Here's this season's 24th and penultimate edition of Free Agent Frenzy. Please note that, as in past seasons, no player will be mentioned in this space more than once in a four-week span, because we don't want to beat you over the head all year long about the same players. Let's get going!
(Note: All stats are through Wednesday.)
Catcher: Derek Norris, A's (owned in 31.5 percent of FOXSports.com leagues)
John Jaso won't be back this year, and even though Geovany Soto is back from his back woes, Norris figures to play most days for the rest of the regular season for the fading A's, and even though his offensive production has dropped off in the second half, he's likely to hit better than most freely available fantasy backstops.
Digging deeper: Christian Bethancourt (0.2 percent owned) might get a little less playing time when Evan Gattis returns from his kidney stone issues this weekend, but with the Braves basically out of the playoff hunt, he should still appear in at least a few games before the season ends. Bethancourt had eight homers and seven steals in 91 Triple-A games this season, and if you can still grab him in your NL-only league, go for it. In a deep mixed league, I wouldn't be as eager.
First base: Adam Lind, Blue Jays (owned in 14.4 percent of FOXSports.com leagues)
I strongly suspect that Lind is the only regular first baseman on your fantasy free-agent wire with an OPS of .884 or higher. He hasn't hit many homers this season, but he's batting .323 with plenty of runs and RBI. I wish Lind would hit more home runs, but he's underrated, maybe more in real baseball than its fantasy counterpart.
Digging deeper: Andy Wilkins (0.0 percent owned) hit 30 home runs at Triple A this season, and is playing just about every other day for the White Sox. He's not really a prospect, but who cares about that if he can hit a homer or two next week? The other owners in your AL-only league probably haven't even heard of Wilkins.
Second base: Scooter Gennett, Brewers (owned in 14.7 percent of FOXSports.com leagues)
Gennett is boring, but effective, with a .294 BA, nine homers and six steals this season. He's also T-12 at his position in RBI, and 15th in runs scored. Not bad … not bad at all.
Digging deeper: The oldest offspring of the Jon & Kate Plus 8 family, Phil Gosselin (0.1 percent owned) doesn't have much power, or speed, or plate discipline. But he plays – ranking 23rd among second basemen in September plate appearances – and he's batting .309 after batting .344 at Triple A. Not bad if you can still snatch him up in an NL-only.
(Note: OK, I really have no idea if Phil Gosselin is related to the Gosselins from that TV show. Since it aired starting in 2007 and was about a couple with eight babies, I suspect not.)
Third base: Conor Gillaspie, White Sox (owned in 8.4 percent of FOXSports.com leagues)
Gillaspie is kind of like Gennett. His numbers don't jump off the page at you, but he's batting .290 with a .771 OPS in an everyday role. He's 16th among third basemen with 57 RBI, and 20th with 49 runs scored. Considering that at least a couple of players ahead of him (David Wright, Martin Prado) are done for the season, some of you mixed leaguers could probably use Gillaspie right now.
Digging deeper: With Manny Machado and Chris Davis out for the remainder of the regular season, Jimmy Paredes (0.4 percent owned) has been playing more often than not for the Orioles. Paredes most attractive fantasy quality is his speed – he has 25 steals between the minors and majors this season, including two since Saturday. He's eligible in the outfield, too.
Shortstop: Wilmer Flores, Mets (owned in 5.2 percent of FOXSports.com leagues)
Flores might be hitting his way into the Mets' starting shortstop job in 2015, and he's slugging his way onto a lot of fantasy teams now. Flores – who has 2B/3B/SS eligibility – has a .664 OPS in 237 plate appearances with the Mets this season, and that's not very good. But, he's had nine hits, three home runs and 10 RBI over his last five games, and will stay in the lineup due to his better-than-expected defense. Flores is a nice, versatile option for daily leaguers trying to keep lineup spots filled.
Digging deeper: Sign that you know your team has been depleted by injuries: When you have Adam Rosales (0.5 percent owned) playing first base almost every day. Rosales is only worth owning because of his SS eligibility, but he's always had halfway decent power for a middle infielder, and he's got four homers in 144 plate appearances with the Rangers this season. Desperate times call for desperate measures, for real teams as well as fake ones.
Outfield: Adam Eaton, White Sox (owned in 35 percent of FOXSports.com leagues)
Eaton said recently that he wanted to steal more bases in September. He's swiped a grand total of ONE base this month, but let's not beat him up over it. Eaton is batting .301, which is pretty darned good. His 14 steals are far from terrible. And, he's got 71 runs scored in 115 games. Eaton is tied for 26th among outfielders in runs, and would be in the top 10 if he hadn't spent time on DL.
Digging deeper: With the Angels having clinched their division, look for some of their regulars – including the oft-injured Josh Hamilton – to get some rest over the next 10 days. Colin Cowgill (0.3 percent owned) has played quite a bit lately for the Angels, and hasn't been bad, with six runs scored and a couple of steals in 11 September games. He might not play EVERY day for the rest of the season, but we could say that about most players. Cowgill might still be looking for a home in your AL-only league.
Starting pitcher: Drew Hutchison, Blue Jays (owned in 18.4 percent of FOXSports.com leagues)
Hutchison has been getting knocked around a bit lately, but he's also got 43 strikeouts against nine walks over 31 2/3 innings in his last five starts. Need Ks? Grab Hutchison, who probably has two starts remaining. I haven't seen any news (yet) about an early shutdown.
Digging deeper: San Diego lefty Robbie Erlin (0.3 percent owned) could have three starts left – tonight against the Phillies, next Tuesday versus the Rockies, and the season's final Sunday at San Francisco. The young lefty doesn't walk batters, and his K rate isn't bad. Give him a try, especially if you read this and somehow get him into a lineup before Thursday's home start.
Relief pitcher: Chad Qualls, Astros (owned in 5.9 percent of FOXSports.com leagues)
Qualls doesn't get much fanfare, but he has 18 saves this season, with an impressive line of 41 strikeouts against five walks in 48 2/3 innings. He's healthy again after a recent hip injury, and could pick up a few saves for you over the next 10 days.
Digging deeper: Brad Boxberger (2.7 percent owned) is a non-closing reliever favorite, along with Dellin Betances, Wade Davis, Ken Giles (now a closer) and others. Boxberger's strikeout rate of 14.43 batters per nine innings ranks below only Aroldis Chapman and Baltimore lefty Andrew Miller. Not bad, right?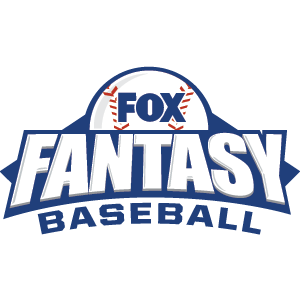 FOX Fantasy Baseball
Join or Create a Free League
Play Now!