Perez, Storen highlight adds
Welcome to the final edition of "Free Agent Frenzy," which will try to steer you in the right direction when trying to fill roster spots for the season's final three (or four) days.
Note: Ownership percentages below are from FOXSports.com leagues. We stuck to the rule that no player will appear twice in Free Agent Frenzy during a four-week period, and we're not going to stop now.
Catcher
Standard Leagues: Salvador Perez (29.5 percent owned) is batting .301 with 11 homers in 282 at bats. He's probably going to be a top-10 fantasy catcher in 2013. Why is he owned in fewer than 30 percent of FOXSports.com leagues? Heck if I know.
Deep Leagues: George Kottaras (0.8 percent owned) has six homers over the last two months for the A's. Due to platoon issues he might only start Wednesday against Ryan Dempster, but he could also make a pinch-hitting appearance at some point. Need to dive deep for a home run? Kottaras could fit the bill.
First Base
Standard Leagues: Thirty-one-year-old Garrett Jones (23.4 percent owned) won't be underappreciated again in 2013. He's batting .276 with 26 home runs and 84 RBI, and people constantly pass him over in standard mixed leagues. Jones is unlikely to be a long-term slugger, but his power is hard to ignore any more.
Deep Leagues: Brett Wallace (0.4 percent owned) won't be a stud, but compared to most of the current Astros' hitters, he looks like Babe Ruth. Wallace has seven homers and 20 RBI in August and September, and will probably play every day this week.
Second Base
Standard Leagues: Gordon Beckham's (9.1 percent owned) .235 batting average makes him tough to own, but one guy isn't going to hurt your BA much over the next three days. A middle infielder with 16 homers, 60 RBI and 62 runs scored could help you in one of those categories.
Deep Leagues: Who's Pete Kozma (0.6 percent owned)? He's the Cardinals' everyday shortstop, and he's batting .338 with a couple of homers, a couple of steals and 14 RBI since coming up from Triple A on August 31. Kozma had 11 homers and seven steals at Triple A this season, which isn't bad for a middle infielder. He's also eligible at second base, if that intrigues you.
Third Base
Standard Leagues: Alberto Callaspo (2.7 percent owned) has never been a power hitter, but this season he has 10 homers and is hitting about .280 over August and September after starting the season slowly in the BA department. If you don't need homers, but could use some hits (a.k.a. BA) and runs, Callaspo might be a short-term asset.
Deep Leagues: Josh Harrison (0.2 percent owned) has taken over for the injured Neil Walker at second base for the Pirates. Harrison hasn't been terrible this season, with three homers and six stolen bases in 243 at bats. He's eligible at 2B/3B/SS/OF, so he can bounce around your daily NL-only lineup if your other guys have bad matchups.
Shortstop
Standard Leagues: Donovan Solano (6.2 percent owned) has been a journeyman minor-league infielder, and the Marlins shouldn't plan around him no matter how well he's been hitting. With that said, to paraphrase Larry David, Solano has been pretty, pretty good this season. He has batted over .300 with a couple of homers and three steals since taking over as the everyday second baseman in early August, and seems like a decent bet to slap a few singles against the Mets this week. He could even steal a base, too. Like Harrison, Solano is eligible at 2B/3B/SS/OF.
Deep Leagues: Adeiny Hechavarria (0.1 percent owned) has been getting semi-regular at bats at second base for the Blue Jays. Before getting called up in August, Hechavarria batted .312 with six homers and eight stolen bases at Triple A. He hasn't hit much since his promotion (.646 OPS), but if he plays twice over the next three days, he might help your AL-only squad a little.
Outfield
Standard Leagues: Since returning from a shoulder injury on September 12, Denard Span (7.1 percent owned) is batting .265 with 10 runs scored and three stolen bases in 17 games. Span has always been pretty reliable in the run/SB departments, so if you need those numbers from an outfielder this week, grab him.
Deep Leagues: The Marlins have been playing rookie Gorkys Hernandez (0.1 percent owned) in center field every day for the past two weeks. Hernandez has batted .209 with one walk during that time, and that's terrible. But he's also stolen three bases, and that's pretty good. Hernandez has 20 swipes between the minors and majors this season, and speed is pretty much his only offensive calling card. If I was desperate for stolen bases, I could see picking him up for this week's series against the Mets.
Starting Pitcher
Nope, not this week. I'll list your daily streaming starter options in the FOX Sports Fantasy Buzz blog on Monday, Tuesday and Wednesday mornings by 8 a.m. ET.
Relief Pitcher
Standard Leagues: Drew Storen (49.5 percent owned) appears to be the Nationals' closer of choice now, with two saves in the last three weeks, and a blown opportunity on Sunday. Storen has been whiffing more than a batter per inning with a good walk rate this month, and until the Nats clinch the NL East – which could happen as soon as Monday – he figures to get more chances.
Deep Leagues: What's this? Hard-throwing Bobby Parnell (1.2 percent owned) got saves for the Mets on Thursday and Friday? Yep. Manager Terry Collins said last week that Parnell will finish the season as the team's closer. He's ownable in any league.
Thanks for following Free Agent Frenzy this season!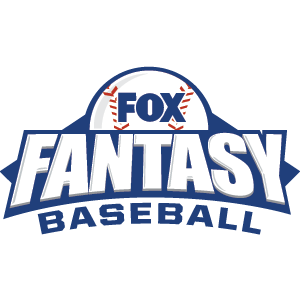 FOX Fantasy Baseball
Join or Create a Free League
Play Now!