Free Agent Frenzy: De Aza rebounds after slow start
Thanks for giving me a week off from this column to mourn Masahiro Tanaka … er, I mean, vacation with my family. I hope you didn't miss me too much.
Here's this season's 15th edition of Free Agent Frenzy. Please note that, as in past seasons, no player will be mentioned in this space more than once in a four-week span, because we don't want to beat you over the head all year long about the same players. Let's get going!
(Note: All stats are through Sunday.)
Catcher: Geovany Soto, Rangers (owned in 0.3 percent of FOXSports.com leagues)
Soto will make his 2014 debut this weekend after missing the first half of the season with a knee injury. He should get a decent amount of playing time moving forward, and has always had pretty good power (nine home runs in 163 at bats last season for the Rangers).
Digging deeper: With A.J. Pierzynski out of the picture in Boston, Christian Vazquez (1.6 percent owned) is expected to catch "four or five times per week," according to the Boston Herald. Vazquez's real-life value is mostly tied to his defense, but for fantasy purposes, playing time is playing time, and he'll help in AL-only formats.
First base: Kendrys Morales, Twins (owned in 26.3 percent of FOXSports.com leagues)
Morales has just one home run in 33 games, but he's hitting his usual percentages of line drives and fly balls, and not striking out all that much. Sure, Target Field will hurt Morales when he bats lefthanded, but the power should come soon.
Digging deeper: Dan Johnson.(0.1 percent owned) has always been a good Triple-A power hitter, and this season has been no different, as he hit 17 homers in 94 games at Syracuse. With Adam Lind and Edwin Encarnacion on the DL, Johnson is in Toronto to serve as the lefthanded DH for a little while. Grab him in your AL-only league if you need a few dingers.
Second base: Emilio Bonifacio, Cubs (owned in 20.2 percent of FOXSports.com leagues)
Bonifacio is rehabbing from an oblique injury, and should be back pretty soon. His speed (13 steals in 61 games) makes him an interesting option in 12-team mixed formats as long as he gets playing time – which he should until the Cubs start calling up some stud prospects. Bonifacio can play second base or outfield, which increases his chances for at bats. And if he gets traded, he can still steal bases.
Digging deeper: Speaking of the Cubs' stud prospects, Arismendy Alcantara's (5.2 percent owned) planned two-game promotion has been extended for an undetermined amount of time. The 22-year-old had 21 stolen bases at Triple A before his callup, along with a .307 BA. Grab him in deep leagues and hope he hangs around.
Third base: Brock Holt, Red Sox (owned in 30.9 percent of FOXSports.com leagues)
Does anyone else think of Arrested Development when they hear this guy's name? BROCK HOLT!
Holt might be in danger of losing playing time due to Shane Victorino's immiment return, but I've been doubting this guy for a couple of months, and he just keeps hitting. If I still hadn't adequately replaced Brett Lawrie, or was frustrated with Chase Headley, I'd consider Holt right now.
Digging deeper: With Everth Cabrera on the DL, Alexi Amarista (0.7 percent owned) is playing regularly at shortstop for the Pads. Amarista is eligible at 2B/3B/SS, and offers helpful speed for deep mixed leaguers.
Shortstop: Brad Miller, Mariners (owned in 6.7 percent of FOXSports.com leagues)
I've been on Miller's bandwagon since February, hung in through the tough times, and I'll be damned if I'm getting off now. He's batted .263 with five home runs since the beginning of June, and is making a lot more contact after striking out in roughly 136 percent of his plate appearances during April and May. I think Miller's funk is a thing of the past, and he should be a solid, top-15 SS option the rest of the way.
Digging deeper: Again, playing time matters in deep leagues, and Ruben Tejada (0.6 percent owned) is getting plenty of it for the Mets. Tejada doesn't have much power or speed, but he's tied for 14th among shortstops with 11 runs over the last 30 days. That's something.
Outfield: Alejandro De Aza, White Sox (owned in 27.5 percent of FOXSports.com leagues)
De Aza was horrendous in April and May, but has returned to his old self in June and July, batting .337 with six stolen bases over that span. It's safe to get back on board, folks.
Digging deeper: Ichiro Suzuki (1.6 percent owned) appears to be the Yankees' everyday right fielder in the wake of Alfonso Soriano's departure. What's one more geezer in a lineup full of them, right? Ichiro can still run a little, and still hits plenty of line drives, so if you need a BA/SB outfielder in a deep mixed league, give him a try.
Starting pitcher: Clay Buchholz, Red Sox (owned in 50.5 percent of FOXSports.com leagues)
On the heels of a three-hit shutout against the Astros last Sunday, Buchholz starts again tonight versus the Royals. I've never thought of Buchholz as a big-time starter, but I wrote in Monday's blog post why I'd try to grab him in any format.
Digging deeper: Jimmy Nelson (3.9 percent owned) had a rough start last Saturday after the Brewers called him up from Triple A. Before his promotion, Nelson had a 1.46 ERA with 114 strikeouts against 32 walks in 111 innings. See if you can still get him in a deep mixed league – he's not exactly a future stud, but at age 25 he might not endure the usual rookie growing pains, either.
Relief pitcher: Jake McGee, Rays (owned in 11 percent of FOXSports.com leagues)
Committee, shmomittee. McGee saved four games in the final 10 days prior to the All-Star break, and owns a nifty 1.52 ERA with 50 Ks in 41 1/3 innings. Buy, buy, buy!
Digging deeper: The Rangers appear to be in sell mode, and Joakim Soria should be one of their most attractive assets as the trade deadline approaches. FOX Sports' Jon Paul Morosi reported Friday that the Rangers and Tigers were discussing Soria.
Neftali Feliz (2.6 percent owned) seemed to regain his groove while saving seven games at Triple A, and is now back in Arlington as a potential successor to Soria. If you're looking to speculate, Feliz is an interesting target. You'll know one way or the other about him no later than two weeks from today.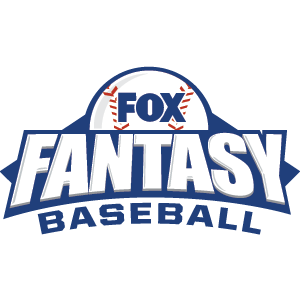 FOX Fantasy Baseball
Join or Create a Free League
Play Now!