Free Agent Frenzy: Cubs' Lake offers power, speed
Did you drop George Springer a month ago in a shallow league, like I did? If so, I hope you picked up a really good replacement. Babe Ruth, perhaps.
Here's this season'€™s ninth edition of Free Agent Frenzy. Please note that, as in past seasons, no player will be mentioned in this space more than once in a four-week span, because we don'€™t want to beat you over the head all year long about the same players. Let's get going!
(Note: All stats are through Wednesday.)
Catcher: Russell Martin, Pirates (owned in 10.7 percent of FOXSports.com leagues)
Martin came back from the DL last Friday, and if the Pirates follow their 2013 blueprint, he'll play about three out of every four games from here on out. Martin is a BA black hole, but he averaged 18 home runs (seventh among catchers), 58 RBI (13th), 53 runs scored (eighth) and eight stolen bases (first) from 2011-13. You really think you can find a better free catcher than him?
Digging deeper: Nick Hundley (0.8 percent owned) got traded to the Orioles last weekend, and started games on Monday, Tuesday and Wednesday. Hundley has some pop, having hit 13 home runs last season. If you can still grab him for your AL-only squad – perhaps as a Matt Wieters replacement – do so ASAP. To state the obvious, regular at bats are important.
First base: Adam Dunn, White Sox (owned in 12.5 percent of FOXSports.com leagues)
Dunn is what he is: A guy who walks a lot, strikes out a lot, hits plenty of home runs and has a bad batting average. Do you want 20 homers between now and the end of the season, even if they come with a .220 BA? If so, Dunn can help you.
Digging deeper: Mike Carp (0.5 percent owned) – who is currently day to day with a bruised foot – is ticketed to get most of the Red Sox' first-base at bats while Mike Napoli remains on the DL for another week or two. Carp isn't terrible; he batted .296 with nine home runs in 216 at bats last season, and has a .264 career BA. As a short-term solution in AL-only leagues, he could be OK, and he might still be available.
Second base: Gordon Beckham, White Sox (owned in 10.4 percent of FOXSports.com leagues)
A few weeks ago, I told my colleague Adam Meyer on a podcast that I "hate Gordon Beckham." That's probably because I got really excited about Beckham a few years ago, grabbed him in a bunch of leagues, and watched him flop. Now … he's still not all that great, but he's been better than usual, with four home runs and a .784 OPS in 128 at bats. Now that our expectations are lower with Beckham, he can be somewhat useful if you still need a replacement for someone like Ben Zobrist.
Digging deeper: Donnie Murphy (0.4 percent owned) came back from the DL on Saturday for the Rangers, which is nice since everyone else on his team is heading in the opposite direction. Murphy been playing part-time, but with Rougned Odor hitting just OK and having ZERO walks in 51 plate appearances, a spot could open up soon next to Mitch Moreland on the right side of the Texas infield.
Third base: Lonnie Chisenhall, Indians (owned in 18.5 percent of FOXSports.com leagues)
No, Chisenhall isn't going to bat .358 all season long. However, he might hit .300 with 12-15 home runs, and the Indians will keep finding ways to get him in the lineup (he's currently filling in for Nick Swisher at first base). Have you seen this year's crop of fantasy third basemen? It's not pretty, so Chisenhall can probably help many of your teams.
Digging deeper: Charlie Culberson (0.1 percent owned) is playing every day for the Rockies in place of the injured Nolan Arenado, and will do so for the next month or so as long as he hits a bit. Culberson isn't hitting much right now, but he did bat .306 with 16 homers and 18 stolen bases between Triple A and the majors last season. Take a chance if you still can, NL-only owners.
Shortstop: Chris Owings, Diamondbacks (owned in 4.3 percent of FOXSports.com leagues)
The 22-year-old Owings is batting .276 with three home runs, 17 RBI, six stolen bases and a .733 OPS so far. If I had told you in March that Owings would be tracking close to a 10-homer, 20-steal season with a pretty good BA, you'd have jumped all over him, right?
Digging deeper: Eduardo Nunez (0.3 percent owned) still can't field his way out of a paper bag, but he's starting to get more playing time as a utilityman – he's had 11 plate appearances in four games since Sunday, with one start each at third base and left field, along with a couple of pinch-hitting appearances. For those in AL-only leagues who had written off Nunez, he might still be able to offer a decent bat and some speed.
Outfield: Junior Lake, Cubs (owned in 4 percent of FOXSports.com leagues)
In March, the thought here was that Lake might hit 10 homers and steal 20 bases. He's basically on pace for the latter number, and might reach the former by the All-Star break. Yes, he strikes out all the time. What do you want, everything?
Digging deeper: Robbie Grossman (0.1 percent owned) returned from Triple A earlier this week, and stepped back into the Astros' regular left-field role. Grossman's decent -€" but not great -€" speed is what he brings to the table for AL-only owners. He swiped 21 bases in 133 games between Triple A and the majors last season, while hitting six home runs.
Starting pitcher: Jon Niese, Mets (owned in 26.1 percent of FOXSports.com leagues)
Due to a combination of a high ground-ball rate and a pitcher-friendly home park, we're going to promote Niese from streamable option to rosterable starter. His K rate is below average, but he doesn't walk too many batters, his WHIP is 1.17, and his career ERA is a respectable 3.89. Yes, I prefer starting Niese at home to on the road, but he can be on my mixed-league team.
Digging deeper: I've been down this fantasy rabbit hole more than once before, but Jake Arrieta (1.5 percent owned) has whiffed 26 batters over 25 1/3 innings in five starts since joining the Cubs'€™ rotation in early May. He's inducing a career best ground-ball rate, too. I'm skeptical, but intrigued, and ready to grab Arrieta in NL-only leagues.
Relief pitcher: Chad Qualls, Astros (owned in 2.1 percent of FOXSports.com leagues)
The 35-year-old Qualls appears to be the Astros' closer, even though he hasn't had a save opportunity since May 17 (he did close out a 3-0 win in a non-save situation on Tuesday). Qualls isn't a sexy option for saves, but he has 18 strikeouts against three walks in 15 1/3 innings, along with his customary boatload of ground balls. You know what makes Qualls a better option than most other fantasy closers? He's widely available. Simple, right?
Digging deeper: Can we all agree that 79-year-old LaTroy Hawkins won't hold the Rockies' closer job for much longer? OK, good. The guy has eight strikeouts in 19 innings, for crying out loud.
Coming into the season, everyone thought lefty Rex Brothers would be Hawkins' eventual replacement, but he's been even worse at finding the strike zone than he was last year, and that's saying something. Enter Adam Ottavino (1.5 percent owned), who has a 1.52 ERA with a 0.76 WHIP, along 23 strikeouts against three walks in 23 2/3 innings. Managers don't like closers who walk people, and that's why Ottavino is a decent bet to get this job soon.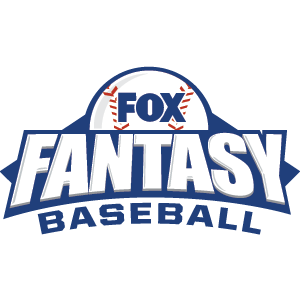 FOX Fantasy Baseball
Join or Create a Free League
Play Now!