Free Agent Frenzy: Bourn back for Tribe
Before we get started – you might have already missed out on George Springer. The recent Astros' callup is owned in 51.9 percent of FOXSports.com leagues. Grab him if you can, but odds are that you can't any more.
Here's this season's third edition of Free Agent Frenzy. Please note that, as in past seasons, no player will be mentioned in this space more than once in a four-week span, because we don't want to beat you over the head all year long about the same players. Let's get going!
Catcher: Mike Zunino, Mariners (owned in 10.7 percent of FOXSports.com leagues)
Zunino has been to the plate 47 times so far; he's batting .277 with three homers and NO WALKS. That last number is terrible, but he still could hit 20 homers, even if his BA will eventually go into freefall if he desn't get more selective.
Digging deeper: Houston's Carlos Corporan (0.1 percent owned) hit seven homers in 191 at bats last season, and has a couple of dingers already this year. If you pick him up in your AL-only league, he'll provide a bit of pop without playing enough to hurt your BA.
First base: Ryan Howard, Phillies (owned in 34.5 percent of FOXSports.com leagues)
The cool kids don't like Howard, and since I like to consider myself cool, I don't like him much, either. He can't hit lefties, and he strikes out a ton … but he still has some power, and might slug 25 homers I'd rather gamble on Howard's HR upside than owning so-so guys like Nick Swisher and Adam LaRoche.
Digging deeper: Travis Ishikawa (0.3 percent owned) has been sitting a tad too much this week, but as platoon partner Gaby Sanchez has a history of mashing lefties (.900 career OPS) while struggling versus righties (.703 career OPS), Ishikawa should be busier again soon. Ishikawa offers decent pop and an OK BA for NL-only owners.
Second base: Kelly Johnson, Yankees (owned in 18.7 percent of FOXSports.com leagues)
As the only infielder on his team with a prayer of staying healthy, Johnson stands a pretty good chance to bat at least 500 times. If he does that, he might hit 25 homers thanks to playing half his games at Yankee Stadium. You can worry about his terrible batting average later. Johnson's 1B/2B/OF eligibility is a nice bonus.
Digging deeper: With Maicer Izturis probably done for the season with a knee injury, Ryan Goins (0.3 percent owned) is the man at second base for the Blue Jays. Goins isn't much of a hitter, but with regular playing time he'll help your AL-only squad in runs and RBI.
Third base: Mark Reynolds, Brewers (owned in 10.4 percent of FOXSports.com leagues)
Yes, we've been down this road before, and it always leads to a place that has nine million strikeouts. However, at this point, your investment in Reynolds will be minimal, and he'll probably hit 20-plus home runs, just like always. He fits at 1B/3B, too.
Digging deeper: Kevin Kouzmanoff (3.8 percent owned) has been hitting like crazy since replacing Adrian Beltre at third base for the Rangers. Kouz's tenure probably won't last more than another week as Beltre is due to come off the DL late next week, but if you need some AL-only hot corner help this weekend, see if you can grab him.
Shortstop: Jonathan Villar, Astros (owned in 22.4 percent of FOXSports.com leagues)
Villar's BA is terrible right now, but it'll get better, and he's got two homers with three steals in 16 games. He'll probably hit 10 homers and steal 30-40 bases. Why is he so widely available?
Digging deeper: Do you believe in Danny Espinosa, who's been filling in at second base for the Nats while Ryan Zimmerman is out? I sure as heck don't, and Zach Walters (0.3 percent owned) will be waiting in the wings if Espinosa flops. Walters hit 29 homers at Triple A last season, and he hit home runs on both Tuesday and Wednesday this week as a pinch hitter/mid-game replacement. NL-only owners looking for upside should see if Walters is available.
Outfield: Michael Bourn, Indians (owned in 37.7 percent of FOXSports.com leagues)
Now that Bourn is finally back from his hamstring injury, we should remember that he's just a year removed from being a 42-steal, 96-run player. Maybe he's not quite the basestealing threat that he used to be, but atop the Indians' lineup, he should be helpful in all formats. A .270 BA with 90 runs and 35 steals all sound reasonable, right?
Digging deeper: Craig Gentry (0.3 percent owned) is a part-time player, but he swiped 24 bases for the Rangers last season, and should play enough to do the same this year in Oakland. He's got a pair in five games since coming off the DL.
Starting pitcher: Ian Kennedy, Padres (owned in 10.4 percent of FOXSports.com leagues)
How will Kennedy fare in his first full season with the Padres. In four starts so far – three at home, one in Miami – he's got 23 strikeouts against just five walks in 24 innings. Kennedy's friendly home park could propel him to a nice bounceback season.
Digging deeper: Brandon McCarthy's (1 percent owned) fastball velocity is up more than two full miles per hour so far, and that might be due to some recent bulking up that's detailed here by FanGraphs' Eno Sarris. Velocity and muscle aren't everything, but they do make McCarthy worth a second look in deep mixed formats. His results have been a mixed bag so far, with a 7.11 ERA along with LOTS of ground balls.
Relief pitcher: LaTroy Hawkins, Rockies (owned in 19.6 percent of FOXSports.com leagues)
Raise your hand if you think Hawkins will lose his closer job this season. Let's see … yep, that's just about everyone. Until he loses the job, he'll get some saves, right? Hawkins has four saves already, so if you need help in that category, grab him now and hope he hangs on for awhile.
Digging deeper: The Cubs have a bunch of closer candidates now that Jose Veras has been removed from the role, but the money here is on Pedro Strop (3.5 percent owned). Strop has always had trouble throwing strikes, but he had 66 strikeouts in 57 1/3 innings last season, and has whiffed eight batters in five-and-two-thirds innings already this year. Strop might already be gone in NL-only leagues, but deep-mixed owners looking to speculate should consider him as well.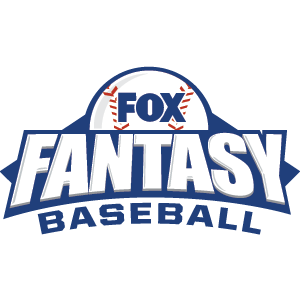 FOX Fantasy Baseball
Join or Create a Free League
Play Now!