Free Agent Frenzy: Bonifacio leads the way
Three games are no reason to get too excited about one player, or too frustrated with another. However, we're always on the prowl for free-agent fill-ins and upgrades, right?
Here's this season's first edition of Free Agent Frenzy. Please note that, as in past seasons, no player will be mentioned in this space more than once in a four-week span, because we don't want to beat you over the head all year long about the same players. Let's get going!
Catcher: Russell Martin, Pirates (owned in 14.3 percent of FOXSports.com leagues)
Martin has averaged 128 games (sixth among catchers), 18 home runs (seventh) and eight stolen bases (first) over the last three seasons. Yes, he's batted .225 over that span. If you need power, and your roster can handle the BA damage, you won't find a free catcher who's better than Martin.
Digging deeper: Jose Lobaton (0.8 percent owned) will fill in for the injured Wilson Ramos in Washington over the next 4-8 weeks. He might hit 4-5 homers over a couple of months, and guaranteed playing time means he'll help with your counting stats (runs, RBI).
First base: Justin Smoak, Mariners (owned in 23.1 percent of FOXSports.com leagues)
No, we shouldn't overreact to Smoak's hot start. But, he did hit 20 home runs last season – including 11 in August and September – and he's only 27. Maybe if he improves a bit, or gets lucky enough to improve his BA just a bit … take a chance if you need a first baseman.
Digging deeper: Logan Morrison (0.5 percent owned) might not play full-time for the Mariners, but his lefthanded bat should see plenty of action as part of a 1B/RF/DH rotation. Morrison's ownership level suggests availability in many deep mixed leagues, and he could have a solid bounceback season.
Second base: Emilio Bonifacio, Cubs (owned in 31.7 percent of FOXSports.com leagues)
Last time I checked, Bonifacio had 47 hits over the first three games of the 2014 season. What's that? OK, it's just 11 hits in 16 at bats. No, I don't think he's going to bat .700 this year, but if he hits enough to stay in the lineup – which is possible – he'll rack up a ton of stolen bases. As a free agent pickup, Bonifacio is a no-brainer, even if he has the chance of getting benched or traded sometime down the road. He's going fast, so act now if you need speed.
Digging deeper: Stephen Lombardozzi (0.5 percent owned) looks to be part of a second-base platoon with Jonathan Schoop in Baltimore, at least until Manny Machado returns later this month. Lombardozzi can run a little and hit a little, and could get the busier (a.k.a. lefty) half of this timeshare. He's an OK short-term AL-only option, but not a long-term anything.
Third base: Matt Dominguez, Astros (owned in 10 percent of FOXSports.com leagues)
Despite fears that he wouldn't be able to hit enough to stay a major-league regular, it turns out that Dominguez's bat isn't THAT bad. He hit 21 home runs last season, tying him for eighth among third baseman, and most projections see him batting about .250 this year. Dominguez isn't a guy you should invest heavily in on draft day, but if you need an in-season replacement, he fits the bill.
Digging deeper: Mike Aviles (2.9 percent owned) qualifies at both shortstop and third base, and always seems to get enough playing time to hit close to 10 homers and steal about 10 bases. He's a decent bench option in deep mixed leagues, especially in daily lineup leagues where you can use his dual eligibility.
Shortstop: Dee Gordon, Dodgers (owned in 14.5 percent of FOXSports.com leagues)
This recommendation has a shelf life, as it's possible that Gordon will make too many errors, or not hit too well, or just get overtaken by Alex Guerrero sometime soon. Until then, figure that Gordon will steal at least a base per week. That's pretty good if you need to replace Jose Reyes for a bit, right?
Digging deeper: Marcus Semien (0.1 percent owned) had 21 home runs and 26 stolen bases between the minors and majors last season, and it's not the least bit guaranteed that Gordon Beckham will play well enough to keep his job upon returning from his oblique injury. Owning Semien in AL-only formats is a smart upside play, even if an everyday role isn't guaranteed right now.
Outfield: Avisail Garcia, White Sox (owned in 7.7 percent of FOXSports.com leagues)
Garcia owns a nice little power/speed package that could help him reach 15 homers and 10 steals this season. You'll be OK with that kind of production if you need an injury fill-in for one of your outfielders soon.
Digging deeper: Charlie Blackmon (0.5 percent owned) is leading off in Colorado as (for now, at least) the lefthanded half of a center-field platoon. Raise your hand if you like to draft Rockies' hitters! Yeah, me too. Blackmon doesn't have much power and isn't exactly a burner on the bases, but he can steal a few and help your squad in some deeper mixed formats. I doubt he's still available in NL-only leagues, but you never know.
Starting pitcher: Tyson Ross, Padres (owned in 15.5 percent of FOXSports.com leagues)
Ross was terrific last season, posting a 3.06 ERA and whiffing more than a batter per inning in 16 starts. I had Ross just outside my top 50 starters during draft season, and his pitcher-friendly home park will help him. Buy now while you still can.
Digging deeper: Felipe Paulino (0.2 percent owned) had a solid start on Wednesday for the White Sox in his first big-league outing since 2012 Tommy John surgery. Paulino isn't a superstar – and The Cell isn't a nice place for pitchers – but he showed some promise in 2011 and 2012. He missed plenty of bats, and his control seemed to be improving before the injury. Paulino is worth an AL-only flier, and might still be available in your league.
Relief pitcher: Matt Lindstrom, White Sox (owned in 18.9 percent of FOXSports.com leagues)
Robin Ventura announced Monday that Lindstrom – and not my man Nate Jones – would start the season as the White Sox' closer. Lindstrom throws really hard and induces a high rate of ground balls, but he doesn't strike out nearly as many people as his fastball velocity would suggest. I don't think he'll keep the job all season.
With that said, Lindstrom has the job now, and one of the immutable laws of the universe says that possession is nine-tenths of the law when it comes to closers. Grab Lindstrom if you can, and move on to the next guy when the time comes.
Digging deeper: Reds manager Bryan Price said this week that Jonathan Broxton (0.8 percent owned) will take over as the team's closer when reactivated, and that's expected to happen next week. Broxton figures to have the job for 3-4 weeks before Aroldis Chapman returns.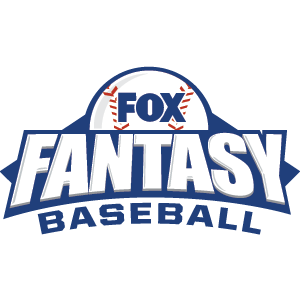 FOX Fantasy Baseball
Join or Create a Free League
Play Now!