Free Agent Frenzy: Betting on rebounds for Gyorko, Headley
Did you spend lots of FAAB money on J.J. Hoover a month ago? Well, Aroldis Chapman is due back this weekend. So much for that idea.
Here's this season'€™s sixth edition of Free Agent Frenzy. Please note that, as in past seasons, no player will be mentioned in this space more than once in a four-week span, because we don'€™t want to beat you over the head all year long about the same players. Let'€™s get going!
(Note: All stats are through Thursday.)
Catcher: Wilson Ramos, Nationals (owned in 42.3 percent of FOXSports.com leagues)
Ramos (wrist) came back Wednesday from a five-week DL stint, and he'€™s still the same top-12 fantasy catcher I thought he was in March. Get him while (if?) you still can.
Digging deeper: Wilin Rosario is on the DL for the Rockies, and Mike McKenry (0.0 percent owned) got starts on Sunday, Wednesday and Thursday. McKenry hit 12 home runs in 240 at bats for the Pirates in 2012, and has a track record of minor-league pop (albeit with some terrible batting averages). NL-only owners looking to replace Rosario for the short term should look at McKenry.
First base: Adam Lind, Blue Jays (owned in 8.5 percent of FOXSports.com leagues)
Lind (back) also just returned from the DL, and hit a home run on Thursday. He'€™s not exactly a special player, but he did bat .288 with 23 home runs last season. What, you think you're going to find Miguel Cabrera in your free-agent pool?
Digging deeper: Jesus Guzman (0.5 percent owned) plays only part-time for the Astros, and his power is pretty mediocre. But if you need an AL-only corner replacement for David Freese or even Joe Mauer (who might go on the DL this weekend), he's a semi-serviceable warm body who might hit a couple of home runs this month. Great sales pitch there, eh?
Second base: Jedd Gyorko, Padres (owned in 36.8 percent of FOXSports.com leagues)
Fantasy owners have started to jump ship on Gyorko, who's batting .146 with three home runs. Makes sense, right? Not so fast. Gyorko's BABIP luck (currently .172) is bound to improve, and his power needs just a slight boost in order to be on track with last season's. Yes, I know I'm guessing rather than offering much evidence as to why Gyorko should get better. I think he will, anyway.
Digging deeper: As I wrote in Friday's blog post, the talented, 20-year-old Rougned Odor (0.5 percent owned) is likely to be sent back to the minors when Jurickson Profar comes off the DL, and Profar is targeting an early-June return. Also, Odor hasn't exactly torn it up at Double A this season, so he might struggle to live up to his prospect hype right away. Still, he has some power and speed, and many AL-only owners could use it for 4-5 days per week over the next month or so.
Third base: Chase Headley, Padres (owned in 37.6 percent of FOXSports.com leagues)
I was on the Headley rebound train during draft season, and I'm not jumping off it just because he missed a couple of weeks with a calf injury. Look at Headley's great 2012 stats (31 HR, 17 SB) and his disappointing 2013 numbers (13 HR, eight SB), and bet on something close to the middle. You'd take that over Todd Frazier, Trevor Plouffe and Juan Uribe, right?
Digging deeper: Cody Asche (1.8 percent owned) has warmed up a bit, with two homers over his last five games and a .736 OPS for the season. If Asche continues to hit, he'€™ll steal more time away from Jayson Nix, and track toward the 15-20 homers we all expected. If you're in a mixed league of 16 teams or more, Asche is probably worth a pickup.
Shortstop: Brad Miller, Mariners (owned in 8.6 percent of FOXSports.com leagues)
Giving up on Miller? I'€™ll hang in for a little while longer, no matter how terrible he's looked lately. Yangervis Solarte, Adeiny Hechavarria and the 900-year-old Derek Jeter are owned in more leagues around here than Miller is, and I'€™d rather risk a Miller demotion to Triple A than own one of those other guys.
Digging deeper: Danny Santana (0.1 percent owned) is at least a part-time shortstop for the Twins right now, and could become the full-time incumbent if he hits a bit. Santana stole 30 bases in Double A last season, and should still be available in most AL-only leagues.
Outfield: B.J. Upton, Braves (owned in 7.6 percent of FOXSports.com leagues)
It happens every season. I find something -€" anything -€" that makes me give Bossman Junior another chance (we're up to either seven or eight chances at this point). This time, it's because he has hit in nine of his last 11 games while stealing three bases, and isn'€™t striking out quite as much as he did earlier in the year. Upton is never going to be what we thought he'€™d be, but for free? Sure, why not.
Digging deeper: James Jones (0.1 percent owned) stole 28 bases in 101 games at Double A last season, and he appears slated for fairly steady playing time after being called up earlier this week. At age 25, Jones'€™ prospect shine has lost some of its luster, but he could still be ready to help your AL-only squad. In a completely unscientific experiment, I checked the free-agent pool for my AL keeper league on Friday morning, and Jones was still available.
Starting pitcher: Dallas Keuchel, Astros (owned in 7.4 percent of FOXSports.com leagues)
Through seven starts, Keuchel has a 3.68 ERA, a 1.18 ERA, 40 whiffs against 11 walks in 44 innings, and a ridiculous 66.4 percent ground-ball rate. Check out this FanGraphs article on Keuchel's improved slider, and you'€™ll start to think his performance could be sustainable. I'm ready to dip my toe in the water in 12-team mixed leagues.
Digging deeper: Brett Oberholtzer (0.2 percent owned) has been set free by owners in all formats due to his horrendous 5.68 ERA. But look a little closer, and you'€™ll see a solid K/BB ratio along with some bad BABIP luck (.358). Oberholtzer isn'€™t a must-add or anything, but he's not awful. AL-only owners looking for a starter can take a chance if the pickings are slim.
Relief pitcher: Matt Lindstrom, White Sox (owned in 14.3 percent of FOXSports.com leagues)
Nine strikeouts against eight walks in 15 innings? Blech. But who cares, since Lindstrom has converted his last four save opportunities, and allowed just two runs in his last seven appearances. Saves might be stupid, but we have to live with them, and Lindstrom owns one of fantasy baseball's 30 most coveted jobs.
Digging deeper: Dellin Betances (4.6 percent owned) might not have the chance to get any saves for the Yankees, but he's got 30 strikeouts in 17 1/3 innings, and ranks first among relievers in the K category. If strikeout-heavy setup men are on your wish list, Betances should be near the top.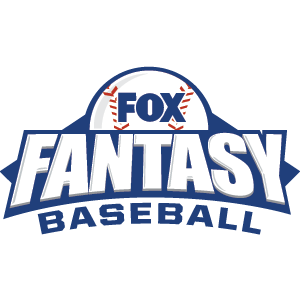 FOX Fantasy Baseball
Join or Create a Free League
Play Now!