Free Agent Frenzy: Astros at the corners
Hey, did you get part of your ear bitten off this week, like Dodgers 2B prospect Alex Guerrero? If not, you'€™re doing OK, even if you're here to get some help for your fantasy squad.
Here's this season'€™s eighth edition of Free Agent Frenzy. Please note that, as in past seasons, no player will be mentioned in this space more than once in a four-week span, because we don't want to beat you over the head all year long about the same players. Let's get going!
(Note: All stats are through Thursday.)
Catcher: Carlos Ruiz, Phillies (owned in 26.5 percent of FOXSports.com leagues)
"Chooch" isn't exactly tearing it up, but he plays most days, is batting .266 (career .274) and has scored 21 runs in 35 games. If you're afraid of taking on more power because it'll come with a .220 BA, Ruiz could be the guy for you.
Digging deeper: Steve Clevenger (0.4 percent owned) isn't much of a hitter, but he has a regular job with the Orioles right now, and might keep it for awhile, as Matt Wieters is apparently still considering season-ending elbow surgery. Desperate AL-only owners can get some runs/RBI from Clevenger.
First base: Chris Carter, Astros (owned in 4.7 percent of FOXSports.com leagues)
Carter is batting just .185, and while that number should improve, he's not going to become Ichiro or anything. What he will do is hit home runs – probably somewhere close to the 29 he hit last season.
Digging deeper: Chris Parmelee (0.4 percent owned) has been hitting lately, with three home runs in his last 11 games for the Twins. Parmelee's minor-league track record has always suggested that he's got a chance to be decent. The question is, will he continue to get playing time when Josh Willingham (DL) and Oswaldo Arcia (minors) return to Minnesota in the coming days? It's possible, especially if Jason Kubel slumps or Aaron Hicks continues to drive the team crazy.
Second base: Danny Espinosa, Nationals (owned in 2 percent of FOXSports.com leagues)
The Nats don't seem sure when 3B Ryan Zimmerman (thumb) will return, so for now they'll stick with Anthony Rendon at the hot corner and Espinosa at second base. The bloom is off Espinosa's rose -€" he was a top-12 second baseman in 2013 drafts – but he's not terrible for fantasy purposes. Espinosa maintains a terrible BA because of his low walk rate and high strikeout rate, but he has six homers with four steals already. Not bad, right?
Digging deeper: Nick Franklin (0.3 percent owned) has been called up by the Mariners, and no matter how much they talk about him playing in a utility role, starting SS Brad Miller is a few more bad games away from a trip to Triple-A Tacoma. Franklin was batting .376 with seven home runs and six stolen bases before his callup, and while those numbers are PCL-inflated, he can probably help your AL-only squad.
Third base: Matt Dominguez, Astros (owned in 11.8 percent of FOXSports.com leagues)
Yes, we know. Dominguez's supposed forte is his defense, and fantasy owners don't care about defense. Still, he hit 21 home runs last season and has seven already this year, and his BA since the beginning of 2013 is .244. That's not good, but it's not as crippling as what you'd get from guys like Adam Dunn or the aforementioned Chris Carter.
Digging deeper: Danny Valencia (0.3 percent owned) is in line for regular at bats with the Royals in the wake of Mike Moustakas' demotion. Soon, the Royals will realize that while Valencia hits well against lefties (.875 career OPS), he's awful versus righties (.631 career OPS). But, if you need everyday at bats with halfway decent power – perhaps for a team in a deeper mixed league – Valencia could provide short-term production. Can't see him keeping the job all year, though.
Shortstop: Stephen Drew, Red Sox (owned in 2.9 percent of FOXSports.com leagues)
Drew should be ready to go in about a week, and figures to be somewhere around the 15th-best shortstop in fantasy baseball for awhile. If that level is in your wheelhouse of need, go get Drew while he's still available.
(Warning: When Will Middlebrooks comes off the DL in a month or so, there could be a playing-time logjam on the left side of the Red Sox infield.)
Digging deeper: Andrew Romine (0.2 percent owned) is playing fairly regularly for the Tigers, who like his defense enough that they opted against signing Stephen Drew. As for Romine's offense … it's not so good, but he does have four stolen bases already, and he had 15 steals in 89 games at Triple A last season.
Outfield: A.J. Pollock, Diamondbacks (owned in 14 percent of FOXSports.com leagues)
Pollock has been a pleasant surprise for the D-backs, batting .303 with five home runs, six stolen bases and an .863 OPS so far. His power and speed have improved since last season, and if he finishes at .280 with 12 home runs and 18-20 steals, you'll take it.
Digging deeper: Oswaldo Arcia (0.1 percent owned) has gone from 25-homer threat to forgotten man in two months, all because of an April wrist injury. Arcia could be back with the Twins as soon as this weekend, and since he's one of the only players on the roster who can hit the ball over the fence sometimes, he'll play. If Arcia's wrist is healthy, his power will be able to help in most fantasy formats.
Starting pitcher: Brandon McCarthy, Diamondbacks (owned in 1.8 percent of FOXSports.com leagues)
McCarthy has an unsightly 4.67 ERA, but look a little deeper. He's got a career-best K rate (55 in 61 2/3 innings) thanks to some extra juice on his fastball. He doesn't walk anybody, and he's inducing a career-high percentage of ground balls (54.7 percent) as well. McCarthy might be a 3.50 ERA guy the rest of the way, with an above-average strikeout rate. I picked him up in a 12-teamer last week, and I'm planning to hold for awhile.
Digging deeper: Someone's gotta pitch for the Yankees, right? Chase Whitley (0.6 percent owned) has thrown just nine innings over two starts, but he's given up one run while whiffing seven and walking three. Whitley has mostly been a minor-league reliever over the last few seasons, but pitched well as a starter at Scranton/Wilkes-Barre (2.39 ERA, 32 K in 26 1/3 IP) early this year. He's probably got starts against the Cardinals and Twins coming next week, and neither of those teams has a fearsome lineup. Don't fall in love with Whitley, but consider taking a flier in your AL-only league.
Relief pitcher: Sean Doolittle, A's (owned in 20.2 percent of FOXSports.com leagues)
Doolittle has been named as the A's closer, and it's well deserved considering how well he's pitched this season (3.13 ERA, 32K/1BB in 23 IP). Sure, there's a chance that the A's will steer Jim Johnson back into the role, but Doolittle is certainly good enough to keep this job. A converted first baseman, he's been terrific in all three of his big-league seasons.
Digging deeper: This week in non-closing relievers: Andrew Miller (0.1 percent owned) is tied for seventh place among relievers with 31 strikeouts, and he's walked just six batters in 20 2/3 innings. The 29-year-old southpaw has displayed elite strikeout and ground-ball rates (when healthy) over the past three seasons, and is a dominant reliever. If you need ERA/WHIP help without the saves in your AL-only league, check Miller's availability.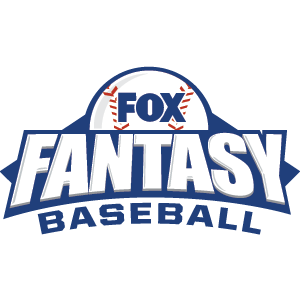 FOX Fantasy Baseball
Join or Create a Free League
Play Now!