Free Agent Frenzy: A-Rod, Ottavino ready to help
Did you come for news about Kris Bryant? Too late – he's owned in 90 percent of FOXSports.com fantasy leagues. But fear not, fantasy owners. There's always someone available on the wire to help you out.
Here's this season's first edition of Free Agent Frenzy. Please note that, as in past seasons, no player will be mentioned in this space more than once in a four-week span, because we don't want to beat you over the head all year long about the same players. Also, we'll limit our discussions to player owned in fewer than 50 percent of FOXSports.com leagues. Let's get going!
Catcher: Yasmani Grandal, Dodgers (owned in 34.3 percent of FOXSports.com leagues)
Grandal hit .225 with 15 home runs for the Padres last season, but his minor-league track record and previous big-league performance suggest that a better BA is likely. Grandal has solid power for a backstop, and hasn't batted lower than fifth in the Dodger order over his first six games. In the world of freely available fantasy catchers, Grandal is the cream of your crop if you can still get him.
Digging deeper: Why can Oakland's Josh Phegley (0.9 percent owned) help some fantasy owners? First, he has power – he hit 23 homers at Triple A for the White Sox last season. Second, he has a guy ahead of him on the depth chart – Stephen Vogt – who played 47 games at first base and 18 in the outfield last season. Vogt's versatility figures to get Phegley more playing time than your average backup catcher. AL-only owners should strongly consider grabbing Phegley, and deep mixed-leaguers should keep an eye on his playing time.
First base: Mark Teixeira, Yankees (owned in 13.7 percent of FOXSports.com leagues)
Yes, we know. Teixiera has gone from stud fantasy 1B to bad BA/oft-injured player. However, his 22 home runs in 2014 ranked 14th at his position, which isn't terrible. There aren't 20 better fantasy first basemen – at least when Teixeira is healthy – and that makes him rosterable in 12-team mixed formats.
Digging deeper: Darin Ruf (0.3 percent owned) carries 1B/OF fantasy eligibility, and already has 24 plate appearances as a part-time player (Ryan Howard can't hit lefties, remember). Ruf is too old to be a prospect, but let's recall that he hit 38 home runs at Double A in 2012. Power like that might find a place in the terrible Phillies' lineup, and maybe even on your bench in a deep mixed league.
Second base: Devon Travis, Blue Jays (owned in 17.9 percent of FOXSports.com leagues)
Travis might bat leadoff while Jose Reyes is on the DL (Reyes has a fractured rib, and an update on his status was expected sometime Friday). Travis is no star, but he batted .298 with 10 homers and 16 steals at Double A last year, and has started the season strongly. If you're still struggling to replace Anthony Rendon at the fantasy keystone, or if your back-end 2B (Scooter Gennett?) is struggling, Travis might help you.
Digging deeper: Johnny Giavotella (0.4 percent owned) won the Angels' second-base job. He's a butcher in the field, but we don't need to care about his defense until Mike Scioscia refuses to put up with it any more. Johnny G batted .308 with seven homers and 20 steals at Triple A last season, and could be more fantasy-friendly in deeper mixed leagues than guys like Joe Panik or Omar Infante.
Third base: Alex Rodriguez, Yankees (owned in 32 percent of FOXSports.com leagues)
Is A-Rod back? Sort of. He'll turn 40 in July, so there are decent odds that he'll suffer an injury at some point. But he looks pretty good right now (.965 OPS) even if he's striking out a ton. Not the A-Rod of old, but probably preferable to higher-owned guys like Josh Harrison or Brett Lawrie.
Digging deeper: Phillies 3B Cody Asche (2 percent owned) might just be keeping his position warm for prospect Maikel Franco, but for now he smashes line drives all over the place. The ZiPS projections at FanGraphs peg Asche for a .272 BA with 14 home runs this season, and that's not bad. He's the 40th-most owned third basemen in our fantasy leagues, but should be in the top 25.
Shortstop: Marcus Semien, A's (owned in 31.3 percent of FOXSports.com leagues)
Semien is eligible at 2B/3B/SS, which is great for leagues with daily lineups. He hit 21 homers with 10 steals between the minors and majors lasts season, and swiped 24 bases in the minors in 2013. Buy, people.
Digging deeper: At age 25, it's fair to say that Tim Beckham (0.6 percent owned) didn't quite pan out as the top overall pick in the 2008 draft, and a torn ACL basically wiped out his 2014 season. However, Beckham is getting plenty of playing time at second base for the Rays, and has a couple of homers with a stolen base already. If his knee is OK, he could steal 20.
Outfield: Desmond Jennings, Rays (owned in 5.2 percent of FOXSports.com leagues)
So many ways to go here. Do you want power that comes with a shaky BA, like Oswaldo Arcia (29.4 percent owned)? Straight speed such as Eric Young Jr. (1.3 percent owned)? Or how about some modest across-the-board help from Jennings, who has gone from can't-miss prospect to fantasy disappointment. Even in a down year in 2014, Jennings hit 10 home runs with 15 stolen bases and 64 runs in 123 games. He's not a bad option if you lost Carlos Gomez or Alex Rios to the DL this week.
Digging deeper: Brandon Guyer (0.2 percent owned) is just OK, but he's getting plenty of platoon playing time for the Rays, with 22 plate appearances in the team's first eight games, including three starts in the leadoff spot. You might have time to grab him as a modestly productive fifth outfielder in your AL-only league.
Starting pitcher: Edinson Volquez, Royals (owned in 32.7 percent of FOXSports.com leagues)
We normally recommend streaming starters when getting down to this level, but if you want to roster someone, Volquez isn't a bad option. His career is littered with inconsistent numbers, but he's a groundball-heavy starter pitching in front of an excellent defense. Volquez's 3.04 ERA from last season was aided by help from his defensive friends in Pittsburgh, and something similar could happen in Kansas City.
Digging deeper: Chase Anderson's (0.5 percent owned) calling card for deep mixed leagues is his K rate – he whiffed 143 batters in 153 1/3 innings between the minors and majors last season, and has 11 Ks in 11 innings over his first two starts in 2015. Warning: He's in a hitter-friendly ballpark, so don't expect miracles.
Relief pitcher: Adam Ottavino, Rockies (owned in 12.7 percent of FOXSports.com leagues)
Jeurys Familia (27.8 percent owned) could be in this spot, too. These guys are closers for now, and if you're in a shallow league, the available options on the wire will continue to appear. If you're aggressive, you won't have any worries when it comes to saves.
Digging deeper: Pedro Baez of the Dodgers (0.1 percent owned) and Carson Smith of the Mariners (0.1 percent owned) are a couple of acceptable, under-the-radar setup men who aren't next in line for saves. Baez has been whiffing lots of batters with his high-90s heat in the early going, while Smith has brought his high-K ways from the minors. It's early, and these guys might not keep up their current paces, but they should remain solid in –only leagues.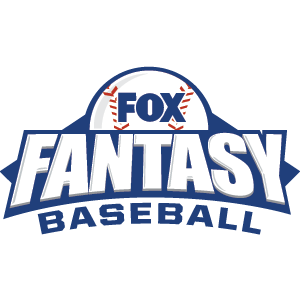 FOX Fantasy Baseball
Join or Create a Free League
Play Now!