Why haven't you picked up Rizzo?
Welcome to the latest edition of "Free Agent Frenzy," which will try to steer you in the right direction when trying to fill roster spots.
Note: Ownership percentages below are from FOXSports.com leagues. We'll try to stick to the general rule that no player will appear twice in Free Agent Frenzy during a four-week period.
Catcher
Standard Leagues: Kurt Suzuki (2.4 percent owned) is now the Nationals' primary catcher. In 2010-11, Suzuki hit 27 homers. He can't stay as bad as he's been this season … can he?
Deep Leagues: Nick Hundley (0.5 percent owned) is back with the Padres following an awful start to the season (.166 BA, .485 OPS in 55 games) and an injury-filled stint at Triple A. Hundley hit nine homers in 281 at bats for the Pads last season, and he should a decent amount of playing time with rookie Yasmani Grandal on the DL. As deep-league free agents go, you probably won't find anyone better.
First Base
Standard Leagues: Anthony Rizzo (31 percent owned) may seem like an obvious pickup option, but his ownership level in FOXSports.com leagues suggests that everyone hasn't gotten the hint. The guy is batting .290 with nine home runs in 40 games. Go get him if you still can, for crying out loud.
Deep Leagues: Brett Wallace (0.3 percent owned) is playing some first base and some third base for the Astros, and occupies a prominent place in the batting order because the rest of his delpeted team can't hit. The 25-year-old Wallace isn't regarded as highly as he was a couple of years ago, but he hit 16 homers with an .879 OPS in 86 Triple-A games before being called up in the wake of the Astros' trade deadline purge. "The Walrus" can hit enough to help you in deep mixed leagues, and he'll get a chance to sink or swim.
Second Base
Standard Leagues: Darwin Barney (26.5 percent owned) isn't flashy, but with five homers, six steals, a .267 BA and 49 runs scored in two-thirds of a season, he's a perfectly adequate replacement if you need to fill a middle infield hole, even if his name makes him sound like a British barrister.
Deep Leagues: The Brewers acquired prospect Jean Segura (0.1 percent owned) in the Zack Greinke trade, and called him up last week to be their everyday shortstop. The step up from Double A could prove difficult for Segura, but even if he has trouble at the plate, his speed (37 steals in the minors this season) can help your fantasy squad.
Third Base
Standard Leagues: Chris Johnson (33.3 percent owned) is a boring, mediocre fantasy drone. If you own him, you're never excited about it. You draft him or pick him up while saying, "Um … I guess I have to." He's kind of like broccoli. Johnson is batting .279 (close to his .277 career mark) with 13 homers and a respectable .777 OPS. That kind of production can help you in any mixed league, and will if you don't get distracted while trying to find a sexy, potential-filled rookie like the next third baseman below. Eat your fantasy baseball broccoli, and grab Johnson if you need hot corner help.
Deep Leagues: Josh Vitters (0.3 percent owned) is a 22-year-old prospect whose minor-league career has been marked by power potential and a poor walk rate. Vitters' patience has improved a bit this season, and with a .304 BA along with 17 homers at Triple A, he can hit. The rebuilding Cubs say they plan to use the righthanded-hitting Vitters in a platoon with Luis Valbuena, but if you expected to win about 12 of your final 49 games, wouldn't you give an interesting prospect a chance? Grab Vitters in NL-only leagues, and wait for his playing time to increase.
Shortstop
Standard Leagues: Erick Aybar (45.3 percent owned) came off the DL recently, and he's still flying slightly under the fantasy radar because of his subpar first half. While others ignore Aybar, you should know that he's batting .321 with four homers, four steals and 16 runs scored since the beginning of July. This .274 career hitter has some speed, and he's starting to use it again.
Deep Leagues: The Orioles have called up top prospect Manny Machado (21.8 percent owned) to play third base. The O's talked about platooning Machado, but he's started four consecutive games since being called up, with three home runs. Machado won't keep up this pace, but his power-speed package can help in deep leagues if your fellow owners haven't snatched him up yet.
Outfield
Standard Leagues: Andy Dirks (5.8 percent owned) isn't spectacular, but he was an interesting fantasy sleeper entering the season after hitting 14 homers and stealing 19 bases between the minors and majors in 2011. Since returning from a DL injury that cost him 55 games, Dirks has basically supplanted speedy Quintin Berry in the lineup and batted .367 with five runs and six RBI in nine games. Dirks will be close to an everyday player down the stretch for the contending Tigers, and figures to post some decent numbers.
Deep Leagues: Hey, it's another Cub! Brett Jackson's (0.5 percent owned) strikeout rate is through the roof – 158 whiffs in 407 at bats at Triple A this season – but he also smashed 15 homers while stealing 27 bases at Iowa. How can you ignore 15 homers and 27 steals? You can't, and if you're in a deep league you should take a chance on Jackson, warts and all. By the way, he swung and missed at four pitches while you read this paragraph. OK, he really didn't, but he has whiffed 12 times in 20 at bats as a Cub so far. I bet you think I'm kidding.
Starting Pitcher
Standard Leagues: Brandon McCarthy (24.6 percent owned) came off the DL on Friday, and gave up three runs in six innings. McCarthy rejoins a staff whose numbers have been among MLB's best because of a big home park and strong defense. You shouldn't expect McCarthy to maintain his 2.68 ERA, but he's a solid back-end starter for any fantasy squad.
Deep Leagues: What's with the Brewers and their surprising pitchers? As if Mike Fiers' breakout season wasn't enough, Marco Estrada (2.1 percent owned) has posted a 4.64 ERA as a starter, with 76 strikeouts against 12 walks in 75 2/3 innings. K/BB ratios like that are hard to argue with, and Estrada's suggests that his ERA will head downward as the season progresses.
Relief Pitcher
Standard Leagues: Ozzie Guillen said last week that Heath Bell (57.9 percent owned) is about to get his closer job back with the Marlins. Will Sunday's four-run implosion against the Dodgers change that? Maybe, but when you pay a closer $9 million per year, you keep giving him chances. Lots of people have dropped Bell due to his first-half ineptitude, and if that happened in your league, grabbing him isn't a bad idea.
Deep Leagues: Jim Henderson (1.5 percent owned) got a couple of saves last week for the Brewers, and even though he doesn't have overpowering stuff, manager Ron Roenicke seems to like the fact that he's been throwing strikes since his arrival from Triple A. Roenicke named Henderson as the team's closer on Friday, and then wavered on his stance on Saturday. However, since John Axford and Frankie Rodriguez have driven Roenicke crazy this season, he might give Henderson a real shot at the job, at least for the next seven weeks.
See you here next week!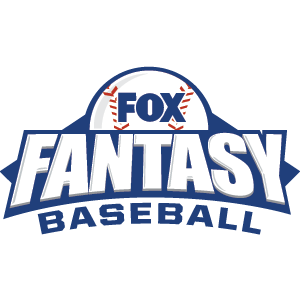 FOX Fantasy Baseball
Join or Create a Free League
Play Now!