Five fantasy weekend takeaways
Here are my five fantasy baseball takeaways from the weekend of May 10, 11 and 12. Enjoy!
Saturday May 11
Stephen Strasburg vs. Cubs
Stats: Loss – 5 IP – 0 ER (4 R) – 2 BB – 7 K
Takeaway: Strasburg's record fell to 1-5 after an 8-2 loss to the Cubs over the weekend. Now, I'm not going to do what everybody thinks I'm going to do. Wait. Yes, I am. Roll clip …
To those owners of Strasburg, don't panic. A quick review of his 2013 season stats prove bad luck has something to do with his four-games-under-.500 record. Let's begin with the fact that five of his eight trips to the bump have resulted in quality starts (at least 6 IP and three or fewer ER). In his five losses, the Nationals' offense has scored a total of nine runs (1.8 runs per game). The opposition is reaching base less than 30 percent of the time (.299 OBP), while managing a paltry .231 batting average. Oh, and if you really want to impress your friends when speaking of Strasburg's "slow start," be sure to mention, in an assertive voice, that the flame-throwers velocity has not dipped. Be cool, be cool. Strasburg is fine.
Saturday May 11
Ubaldo Jimenez vs. Detroit
Stats: Win – 6 IP – 1 ER – 3 Hits – 1BB – 8 K (3-game winning streak)
Takeaway: The wretched stench of cynicism wafts over the Cleveland sports scene as if it were a season-ticket owner. From what I can assess from a distance, I'm not sure many beat writers and/or fans are buying the recent three-game surge by Ubaldo Jimenez. If they are buying, the purchase comes with a grain of salt the size of a MINI Cooper. Why? Well, his three-game win streak is his first since 2011 when he was still with the Colorado Rockies. Also, the three earned runs allowed over the past 18 2/3 innings pitched lowered his ERA to a still-hefty 5.55. Jimenez credits his recent success to renewed consistency in his mechanics. Well then, hopefully the Indians don't have to take in their MINI Cooper for a tune up, but I'd have the service department on speed dial. Fantasy owners don't seem to be buying the streak either as Jimenez's ownership currently sits at 5.4 percent.
Sunday May 12
Tim Lincecum vs. Atlanta
Stats: Win – 7 IP – 0 ER – 2 Hits – 3 BB – 7 K
Takeaway: After back-to-back outings where he allowed five earned runs both times (vs. Diamondbacks and Phillies), Lincecum shut down the Braves over seven innings. It marked the first time he lasted seven innings and allowed two or fewer hits since August of 2011. Over his last five starts, he's averaged over seven strikeouts per outing. Before we get ahead of ourselves, does any other fantasy owner get the feeling that we're treating each Lincecum start as if he were Tiger Woods. That is to say, "He's back!" or "He's lost it" after each and every start. This pitcher's baseball pendulum has swung violently in both directions over the past 12 months leaving his fantasy value volatile. Lincecum is still owned in over 87 percent of leagues. So, it would seem most owners are prepared to embrace the inconsistent good and bad that comes with owning Timmy.
Friday, Saturday and Sunday
Starling Marte / Jean Segura
Marte Stats: 5-12 (2 BB) – 3 R – RBI
Segura Stats: 8-12 (2 BB) – 2 HR – 2 SB – 4 R
Takeaway: I honestly don't know which players' career I'm more anxious to see play out. Thanks to my hereditary lack of patience and inane urge for instant gratification, I wish we could fast forward five years to learn if Marte or Segura emerged as the top prospect turned annual All-Star. Even a quick 35-game tug-o-WAR is close with Marte edging out Segura 2.5 to 2.1. Check out how close their season stats are:
Marte: .399 OBP / 48 Hits / 5 HR / 17 RBI / 10 SB (3 CS) / 29 R
Segura: .406 OBP / 47 Hits / 6 HR / 15 RBI / 10 SB (2 CS) / 20 R
With all the good, comes some bad. Marte strikes out four times for every one walk, while Segura strikes out twice for every walk. This impacts Marte owners more because he's the Pirates' leadoff hitter, while Segura still needs to work on his plate discipline as the Brewers' No. 2 hitter. A better BB:K ratio means more stolen base opportunities on top of the 10 swipes they both currently have, respectively.
Fantasy 15 Podcast in Review
Asdrubal Cabrera
Stats last 14 Days: .364 OBP – 11 RBI – 9 R – 2 HR
Takeaway: A few weeks ago, John Halpin and I opened up the "Fantasy 15" podcast by discussing the fire sale and panic attack Asdrubal Cabrera's slow start caused fantasy owners. At the time, Cabrera was hitting .156, but with a shallow talent pool at shortstop and the known fact he's a career .277 hitter, late-April was not the time to panic. It was hard to fathom that Cabby's ownership dipped below 50 percent on April 23. Since that podcast, Cabrera has scored 11 runs, driven in 12, had five multi-hit games and belted two home runs. His average is up to .238 and his fantasy ownership jumped back over 75 percent. All is right in the world.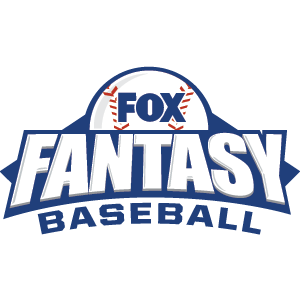 FOX Fantasy Baseball
Join or Create a Free League
Play Now!