Five Fantasy Baseball Sleepers to Watch in 2015
After the top picks are off the board, that's where the real drafting skill takes place. I'm here to provide you with five names to add to your queue and possibly add to your roster.
ALSO READ: John Halpin's Top Fantasy Baseball Sleepers
1. Evan Gattis, HOU
As soon as Gattis was traded from Atlanta to Houston, he made my list. He is a power hitter playing at a home run friendly park. With the Braves, El Oso Blanco hit at least 20 home runs and 50 RBI in each of the two seasons. The only downside to this sleeper is that the Astros now have five catchers on the roster: Jason Castro (last year's starter), Carlos Corporan, Max Stassi, Hank Conger (via Angels), and Gattis. While in Atlanta, Gattis had to move around the diamond to earn his playing time. He is normally a catcher, but Gattis has also played in the outfield and first base in the bigs.
2. Josh Rutledge, LAA
This sleeper isn't a home run hitter, but his new location could help boost his stats. This season, Rutledge moved from Colorado to Los Angeles. Some may think that leaving the thin air would hurt his stock. However, because home runs were never his strength, I don't believe the climate change will matter. I'm focusing on the surrounding lineup. When Rutledge was with the Rockies, he had to deal with the constant injuries of Troy Tulowitzki and Carlos Gonzalez. Now, he gets to bat in a lineup with Mike Trout, Albert Pujols, and Josh Hamilton.
3. Yasmany Tomas, ARI
A Cuban prospect? Yes, please! We've seen the success that Yoenis Cespedes, Yasiel Puig, and Jose Abreu brought to the majors. Now, Tomas will be the next name to join the list. Arizona signed him to a six-year, $68.5 million deal. He will likely play third base and will be protected in the lineup by Paul Goldschmidt and Mark Trumbo. In the 2013 World Baseball classic, Tomas was 6-for-16 (.375) with two home runs and five RBI. During the 2012-2013 regular season at Serie Nacional, Tomas batted .289 with 15 homers in just over 81 games.
4. Michael Morse, MIA
Fresh off winning a World Series ring with the Giants, Morse was moved to Miami. Last season, Morse batted .279 with 16 home runs and 61 RBI in 131 games. The Marlins are hoping his experience will help bolster a lineup that already has the 2014 NL MVP runner-up, Giancarlo Stanton. Also, with players such as Christian Yelich and Marcel Ozuna ahead in the batting order, Morse should have plenty of opportunities for RBI.
5. Jenrry Mejia, NYM
I'm not advising that you should take Mejia high in the fantasy baseball draft. I'm just providing you with a solid option when the time comes to draft a closer. First of all, look at the starting pitchers for the Mets: Jacob deGrom, Matt Harvey, Noah Syndergaard, Dillon Gee, Jon Niese, Bartolo Colon, and Rafael Montero. That is a dangerous group of arms. In 2014, Mejia struck out 98 batters in 93.2 innings of work. He also was credited with 28 saves.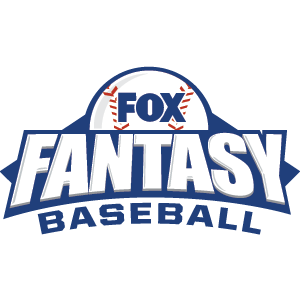 FOX Fantasy Baseball
Join or Create a Free League
Play Now!