Five Fantasy Baseball Bounce Back Candidates for 2015
April 5th (Cardinals/Cubs) marks the first game of the 2015 fantasy baseball regular season. While many of you are excited for the fresh start, so are some of the players who want to get 2014 behind them.
ALSO READ: John Halpin's Top 5 Fantasy Baseball Bounce Back
1. Chris Davis, BAL
In 2013, Davis hit 53 home runs with 138 RBI and batted .286 in 160 games. Those stats landed him third in AL MVP voting, behind Miguel Cabrera and Mike Trout. The following season, Davis played in 127 games, missing action due to an oblique injury in April and a suspension in September. He will miss Opening Day due to his 25-game penalty for using Adderall.
For the upcoming campaign, Nelson Cruz might be in Seattle, but Adam Jones and Manny Machado will still be in the lineup. In the two seasons before 2014, Davis hit an average of 43 home runs with 111.5 RBI in 149.5 games.
2. Joey Votto, CIN
The $225 million dollar man missed 100 games in 2014 with strained muscles in his left leg. Prior to last season, Votto played in at least 150 games in four-out-of-six times and batted over .290 every year.
Votto's home run and RBI totals aren't strong for a first baseman, but his on-base percentage is stellar. From 2009 to 2013, his OBP was never lower than .414. The 2012 season concluded with Votto recording a .474 OBP. Last year, Votto had a career low .255 batting average and .390 OBP, his worst since becoming a full-time starter with the Reds.
3. Prince Fielder, TEX
I could've placed a number of Texas Rangers on this list. Fielder used to be the poster-child for reliability. He missed only one regular season game from 2009 to 2013. In May of 2014, after only 42 starts, news was released that Fielder would need to undergo season-ending neck surgery.
For eight straight seasons, Fielder hit at least 25 home runs and delivered 80 RBI. At the conclusion of 2015, Fielder could accumulate his 300th career homer and 1,000th RBI.
4. Mark Trumbo, ARI
After three straight first basemen on this list, let's skew away with a part-timer. Trumbo's home run total climbed every year from 2011 to 2013 (29, 32, 34). His RBI numbers have increased in that time span, as well (87, 95, 100).
All of that came to an end in 2014. In his first year as a Diamondback, Trumbo missed half of the season with a stress fracture in his left foot. However, his September ended on the right foot. Trumbo hit six Trum-bombs with 22 RBI in the final month of the regular season.
5. Danny Salazar, CLE
It's time to see what kind of starting pitcher Salazar will be in the MLB. In his rookie year, Salazar started 10 games, posted a 3.12 ERA with a 1.14 WHIP. He also was the starter in Cleveland's lone playoff game.
Then, in 2014, Salazar struggled. When April concluded, he was 0-3 with a 6.04 ERA. He had his ups (9 IP, 8 hits, 0 ER, and 9 Ks against Detroit), but more downs (five starts allowing at least five earned runs).
In 2015, the pressure to make the rotation should subside. The Indians have an ace in 2014 Cy Young Award winner, Corey Kluber. Hopefully, Salazar can get as locked in as the Klubot.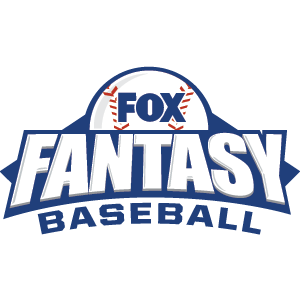 FOX Fantasy Baseball
Join or Create a Free League
Play Now!