The One-40 / One-40 Club Members – Week 2
Welcome back to the One-40/One-40 Club where brevity is celebrated.
During the 2015 fantasy baseball season, the One-40/One-40 Club will provide player & team analysis with suggested investment in less than 300 characters.
Two of our original Club members, Kendall Graveman and Taijuan Walker have endured rocky starts to the season after posting pristine numbers during spring training.
Graveman allowed seven earned runs in his first regular season start, but did bounce back in his second start. He didn't allow an earned run with four walks and three strikeouts in 5 1/3 innings against the Astros.
Mr. Walker, on the other hand, would be hard pressed to produce worse numbers in his first two starts. He's allowed 14 earned runs in 7 1/3 innings pitched. Ouch. I have about 150 characters to spare and I'm speechless.
Here are five new fantasy baseball Club members to watch:
Started season 2-0 without allowing an ER. Has boasted K/9 rate above 7.50 at all levels despite 4.50 K/9 currently. Green's 2015 xFIP – FanGraphs definition – is closer to 3.50. His groundball percentage is nearly 49 percent. By comparison, Kershaw finished 51.8 percent last season. I'm buying.
Yes, he's older, numbers were rough in 2014 (.217 BA/8 HR in 98 gms.) & BABIP is an astronomical .435. However, he's banged out 5 extra base hits & looking at his 3-year splits, his batting & on-base %'s receive a nice month of May boost. He's hit .320 with a .361 OBP in May 2012-2014 (181 AB).
Halpin compared him to Nuke LaLoosh after 19 K w/ 9 BB in 12 IP in his first 2 starts. Bauer needed 100+ pitches to survive 6 IP in both starts. As erratic as he can be every 5th day, Bauer needs to be considered off the waiver wire if you're ready to eat the WHIP when water reaches its level.
Popular opinion out of spring was Enciarte/David Peralta platoon in left w/ DP out vs. LHP. Inciarte making case for more work despite leading off whereas Peralta bats fourth. Ender hits over .400 & boasting a 92% contact rate. A great source for steals if he begins to play more – 19 SB in 2014.
Available in 75% of league as he was out of sight – out of mind in 2014 (96 GP). Posted .321 / .381 / .479 when active, but LHP continue to handcuff him (.183 BA 2012-2014). Ranked inside Top 20 in BB% in 2013 – patience at the plate. If he can stay healthy 20 HR is definitely within reach.
LaTroy Hawkins – Rockies Former Closer
Lost gig to Adam Ottavino (available in 82 percent of leagues).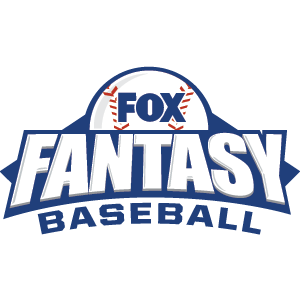 FOX Fantasy Baseball
Join or Create a Free League
Play Now!