Fantasy impact: Trade deadline deals
The 2014 MLB trade deadline will impact the fantasy baseball value of some of the game's best players. The most recent trade deadline deals and their fantasy baseball analysis will always be at the top.
Marlins trade OF Jake Marisnick, SP Frances Martes, 3B Colin Moran and a draft pick to Astros for SP Jarred Cosart, UT Kike Hernandez and OF Austin Wates
We're not going to cover every player here. Marisnick will report to Houston right away. There's no reason why he can't take over one of the starting outfield spots right now – he'll probably start in center field on Friday – and keep it (over Grossman or Hoes) even when Dexter Fowler and George Springer come off the DL. Marisnick has 10 home runs with 29 stolen bases between the minors and majors this season. He should be pounced on on AL-only leagues, and is a candidate for deep mixed league ownership as well. However, he needs to walk more, and that deficiency could be a problem once the outfield gets crowded again.
Cosart's stock (and 4.41 ERA) should improve with the move to pitcher-friendly Miami, but I still wouldn't want him in any mixed leagues right now. Let's revisit Cosart's fantasy status when his mid-90s fastball starts missing more bats.
Cosart's rotation replacement in Houston is TBD, but soft-tossing Jake Buchanan gets tonight's start. I wonder if they'll give 22-year-old prospect Mike Foltynewicz (5.08 ERA at Triple A) a chance. In Miami, I'm guessing that Cosart will take Brad Hand's rotation slot.
Cubs trade 2B/OF Emilio Bonifacio and RP James Russell to Braves for C Victor Caratini
Bonifacio becomes a fill-in for the Braves. If you like to pick up pinch runners in NL-only leagues, you'll love him. Seriously, if you own Bonifacio for his speed, you'll get less of it now, but you should probably keep him.
The Cubs started Junior Lake in center field on Thursday, with Chris Coghlan in left. That sounds like most days moving forward.
Diamondbacks trade 3B/OF Martin Prado to Yankees for C Peter O'Brien
Prado is versatile, but with Chase Headley and Stephen Drew now installed at third base and second base in the Bronx. He'll probably play mainly in right field, and at second base on days when Drew fills in for Derek Jeter. Ichiro Suzuki is about to lose some playing time.
Prado's departure from the desert leaves Didi Gregorius as the likely primary third baseman (according to Arizona Republic beat writer Nick Piecoro), so Nick Ahmed looks to be the regular SS. Ahmed has a bit of speed, but can't hit.
O'Brien is a 24-year-old prospect who has 33 homers between A ball and Double A this season, but he never walks and strikes out too much. Still, that's a LOT of home runs.
THREE-TEAM TRADE: Tigers get SP David Price; Mariners get OF Austin Jackson; Rays get 2B Nick Franklin, SS prospect Willie Adames and SP Drew Smyly
Price is the big name here. He takes Smyly's spot in the Tiger rotation, and makes it fearsome. Smyly takes Price's slot in Tampa, and makes that team less fearsome. Neither pitcher's value changes much.
Jackson's departure from Detroit means that their outfield will probably be Rajai Davis in center field, J.D. Martinez in left and Torii Hunter in right. Maybe Andy Dirks upcoming return from the DL will coincide nicely with Martinez's recent fade.
Mariners' beat reporter Ryan Divish has already tweeted that CF James Jones could get sent to Triple A to make room for Jackson on the roster.
In Tampa, fans should be disappointed about the mediocre return the Rays got for Smyly (especially when compared to what the Cubs got for Samardzija/Hammel). Franklin could be an AL-only target if unowned in your league, but he figures to play part-time unless the team decides to make Ben Zobrist a full-time outfielder.
Red Sox trade SS Stephen Drew to Yankees for 2B/3B Kelly Johnson
The Yankees DFA'd Brian Roberts after this deal, so Drew will play mostly second base, possibly sharing some time with fellow new arrival Martin Prado. Drew will also play shortstop on Derek Jeter's days off, but there aren't a lot of those. Yankee Stadium is a lefthanded hitter's best friend, and I'd be looking to pick up Drew in just about all formats because of his new home.
The trade allows the Sox to shift Xander Bogaerts back to shortstop, with BROCK HOLT! getting more time at third (and possibly sharing time with Johnson). Holt seems like the fantasy winner here.
Indians trade SS Asdrubal Cabrera to Nationals for 3B/SS Zach Walters
The Nats must be really worried about Ryan Zimmerman's health to make this deal. Look for Cabrera to take over at second base in D.C.
Could this be the beginning of the Francisco Lindor Era in Cleveland? The blue-chip prospect (great glove, good speed, power TBD) has been hitting well since his recent promotion to Triple A. Walters has good power – 18 HRs between the minors and majors this year, 29 HR at Triple A last year – but most think he's not well-suited for shortstop. I'd have liked to grab Walters immediately in AL-only leagues when he gets to Cleveland, but he's been assigned to Triple A. Look for Mike Aviles – who's a better fantasy player than real player – to take over for Cabrera in the short term.
Red Sox trade RP Andrew Miller to Orioles for SP Eduardo Rodriguez
Small deal for 2014 fantasy purposes, but Rodriguez is a fairly well-regarded pitching prospect. Nice job, Red Sox.
Padres trade OF Chris Denorfia to Mariners for OF Abraham Almonte and RP Stephen Kolscheen
Denorfia figures to platoon with Endy Chavez in right field in Seattle, and should be a modest FAAB bid target in your AL-only league this week if you need steals. Denorfia's departure from San Diego means that Jeff Francoeur could get more at bats – there's a name I didn't think I'd type today. Almonte could get some playing time as well, and he has some speed. NL-only leaguers can consider him if they're really desperate.
Diamondbacks trade OF Gerardo Parra to Brewers for OF Mitch Haniger and SP Anthony Banda (7/31)
Maybe Parra gets some playing time for the Brew Crew, but it's hard to imagine him platooning much with Khris Davis, so that makes him a fourth outfielder. Zzz …
If the D-backs are planning to use a Mark Trumbo/David Peralta/Ender Inciarte outfield, I don't think I want to watch them. Fortunately, A.J. Pollock should be back from the DL very soon.
Red Sox trade SP John Lackey to Cardinals for OF/1B Allen Craig and SP Joe Kelly (7/31)
Lackey takes Kelly's rotation slot, and his presence endangers Shelby Miller's chances of staying in the Cards' rotation when Michael Wacha comes back. In Boston, Kelly probably takes Lackey's slot, and his ground-ball rate is the only reason to get excited about him. His value is limited to AL-only leagues, and even there you shouldn't break the bank for him.
Craig's immediate future is a mystery. The Red Sox have David Ortiz at DH, Mike Napoli at first base, and an outfield of Cespedes/Victorino/Bradley. Something's gotta give, and if it's not another trade, it means Craig spends time on the bench.
In St. Louis, there is now nothing standing between Oscar Taveras and everyday playing time. Time to shine, Oscar. You're the big winner today, fantasy-wise.
A's trade SP Tommy Milone to Twins for OF Sam Fuld (7/31)
Mayday! Mayday! This is a nice move for Milone, who gets a rotation slot after losing one in Oakland. He's not that great and doesn't strike out many batters, but in the Twins' pitcher-friendly park he's worthy of your consideration in deep mixed leagues. I could see a sub-4.00 ERA over the next two months, even though he's been horrible at Triple A lately.
Fuld can steal some bases, but he's known more for his defense. He seems to be the perfect platoon partner for Jonny Gomes, but his fantasy value doesn't change much. Let's wait for the deadline to pass before we figure out what happens in the Twins' outfield.
Red Sox trade SP Jon Lester and OF Jonny Gomes to A's for OF Yoenis Cespedes (7/31)
This is a big one, huh? Lester's fantasy owners should be happy. It's not like he can get much better than a 2.52 ERA, but he goes to a better defensive team that plays its home games in a pitcher-friendly park. Look for continued fantasy ace production.
Brandon Workman, who took Lester's start on Wednesday, will probably remain in the Boston rotation. Even in an AL-only league, I'd think twice about picking up Workman, who has a BABIP-aided 4.08 ERA this season. Not recommended.
Cespedes figures to supplant Daniel Nava in left field for the Red Sox. I happen to think Cespedes is an overrated real-life player, but his power numbers should spike in Fenway Park. He's the 12th-ranked outfielder for the season in FOXSports.com fantasy scoring, and another 10-12 home runs down the stretch seem likely.
Lester will take Jesse Chavez's slot in the A's rotation – no ifs, ands or buts about it.
The A's outfield is now an even bigger mess, with Coco Crisp's return (hopefully this weekend) still uncertain and Craig Gentry on the DL. Gomes can play left field, but he's best as a righthanded platoon bat.
Indians trade SP Justin Masterson to Cardinals for OF James Ramsey (7/30)
Masterson slides into Carlos Martinez's recently vacated slot in the Cardinals' rotation, and could come off the DL to start as soon as Saturday. Masterson has gotten his usual high numbers of Ks and grounders this season, but his walk rate has been awful (56 BB in 98 IP). However, he'll be helped by the league change as well as pitching in front of a much better infield defense (see this anlaysis from Bernie Miklasz of the St. Louis Post Dispatch for details).
Masterson's ERA is a hideous 5.51, but his FIP is just 4.08, suggesting that he's been the victim of some bad luck (like a .350 BABIP). Masterson is owned in just 39 percent of FOXSports.com leagues, but I just picked him up in a 12-team mixed league, because he'll probably be a top-40 fantasy starter over the next two months.
Masterson's departure from Cleveland doesn't change much there, because he's been out for a few weeks. Danny Salazar will stay in the Indians' rotation, and Josh Tomlin figures to return from the minors to reclaim the fifth slot soon.
Ramsey will join the Indians' Triple-A affiliate, according to Cleveland.com. FanGraphs ranked Ramsey as the Cards' seventh-best prospect before the season; he has 13 homers at Double A this year, and knows how to take a walk. However, he's already 24, and stardom is unlikely. Ramsey is only worth owning in deep dynasty leagues.
Red Sox trade SP Jake Peavy to Giants for SP Edwin Escobar and RP Heath Hembree (7/26)
Allen Webster takes Peavy's rotation slot with the Red Sox, while Peavy essentially takes the place of Matt Cain (elbow), who might not pitch again this season. I'd ignore both Peavy and Webster in 12-team mixed leagues, but might take a shot at Peavy in a deeper mixed format if he's still available.
The 22-year-old Escobar is regarded as a solid southpaw starting prospect, despite his 5.11 ERA at Triple A this season (remember, the PCL is a tough pitcher's league). Most project Escobar as a mid-rotation starter, so your dynasty league would need to be deep for you to roster him. Hembree throws hard and misses plenty of bats, with a future as a closer still possible.
Twins trade 1B/DH Kendrys Morales to Mariners for RP Stephen Pryor (7/24)
Deal was reviewed in this July 25 blog post. Zzz …
Rangers trade RP Joakim Soria to Tigers for SP Jake Thompson and RP Corey Knebel (7/23)
Deal was reviewed in this July 24 blog post. Neftali Feliz is the big fantasy winner here.
Padres trade 3B Chase Headley to Yankees for 2B/3B/SS Yangervis Solarte and Rafael De Paula (7/22)
Deal was reviewed in this July 22 blog post. Headley's production figures to improve with the move to the Bronx.
Padres trade RP Huston Street to Angels for four prospects (7/19)
Deal was reviewed in this July 21 blog post. Street's presence in Anaheim makes Joe Smith a fantasy non-entity, and vaults Joaquin Benoit into the Padres' closer role.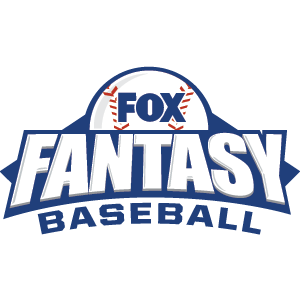 FOX Fantasy Baseball
Join or Create a Free League
Play Now!