Fantasy impact: Sherrill to the Dodgers
Once again, the American League giveth, and the National League taketh away. The Orioles traded closer George Sherrill to the Dodgers on Thursday for prospects Josh Bell and Steve Johnson.
Here's a look at the trade's fantasy impact:
Sherrill goes from being a full-time closer to a guy who might steal a few saves from Jonathan Broxton. If you grab Sherrill in an NL-only league (good idea), or stubbornly keep him in a mixed league (bad idea), here are your two best scenarios:
1. The Dodgers stretch out their lead over the Giants in the NL West, and give Broxton as much September rest as possible.
2. Broxton's annoying toe injury gets even more annoying, forcing the Dodgers to give him more days off than they planned to.
If you like those options, then by all means keep Sherrill in your mixed league. Otherwise, dump him. His 2.40 ERA and 1.14 WHIP were probably artificially low to begin with, so don't expect any NL-related improvement on that front.
As for Sherrill's replacement in Baltimore, the Orioles' website says the team "will likely turn to setup man Jim Johnson to fill the void," with former closer Danys Baez being an option as well. Johnson has a 3.17 ERA and a 1.24 WHIP this season, with 35 strikeouts in 48 1/3 innings. Johnson isn't your classic flame-throwing closer, but rather a groundball machine. Color me skeptical as to whether he'll get the job done.
Johnson is owned in just 0.3 percent of FOXSports.com leagues, but expect that number to jump over the weekend.
I'm still holding out hope for former O's closer Chris Ray, who has a gawd-awful 9.28 ERA this season after missing most of 2008 due to Tommy John surgery. Ray is about to return from the DL, and as bad as he's been, he has 23 strikeouts in 21 1/3 innings, and still throws in the mid-90s. I'm absolutely biased by the fact that I recently traded for a $1 Ray in my AL keeper league, but for next year he's worth a flier in AL-only leagues. If you bet the house on Ray, just make sure it's a really small house.
As for the prospects received by the Orioles, who continue to build a strong, young nucleus:
Bell is a 22-year-old switch-hitting third baseman who has 11 home runs and an .893 OPS in Double A this season. With 50 walks in 93 games, he appears to have a solid understanding of the strike zone, and most prospect watchers seem to think he'll develop plenty of power. If you're in a league (mixed or AL-only) that keeps players for the long term, try to stash Bell and wait for his arrival in, oh, 2011. Baseball Prospectus rated Bell as the Dodgers' eighth-best prospect before the season.

Johnson, 21, was recently promoted to Double A. He's whiffed more than a batter per inning at two levels this season, but nobody seems to think he has big-time stuff. You can grab Johnson in an NL-only keeper league if you have plenty of roster space, but don't expect much. He's probably at least a couple of years away.


FanGraphs provided the minor league stats.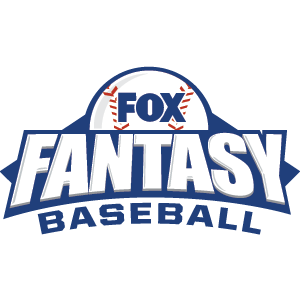 FOX Fantasy Baseball
Join or Create a Free League
Play Now!