Fantasy impact: Sanchez dealt to Giants
The Pirates? Again? At this rate, they'll be calling players up from local high schools to finish the season.
I'm not trying to pick on the Pirates. They know they're not good enough to win, so they're tearing down and starting over, so good for them. Their latest move was to trade second baseman Freddy Sanchez to the Giants for pitching prospect Tim Alderson.
Here's a look at the trade's fantasy impact:
Sanchez's value really doesn't change — he goes from being the starting second baseman on one team to the starting second baseman on another. He's the same, high-average, low-power guy wherever he plays.
Sanchez is owned in 56.5 percent of FOXSports.com leagues, but he wouldn't be on any of my mixed league teams. NL-only leagues are the only place where he has value.
Delwyn Young becomes the Pirates' starting second baseman, and he's intriguing. He's batting .316 with four homers in 171 at bats this season for the Pirates, and in his most recent chance at everyday playing time — for the Dodgers' Triple-A team in 2007 — Young batted .337 with 17 home runs, 97 RBI and 107 runs in 121 games. At age 27, Young isn't going to suddenly become a star, but if you need a middle infielder in an NL-only league, he's absolutely worth a claim.
Warning: Young is a second baseman-turned-outfielder who's being turned back into a second baseman after a few years away from the position. It's entirely possible for him to be such a butcher in the field that he'll lose his job.
The guy everyone seems to love in this deal is the 20-year-old Alderson. He's 6-1 with a 3.47 ERA, a 1.24 WHIP and 46 strikeouts in 72 2/3 innings since his promotion to Double A 13 starts ago. Baseball America's preseason rankings had Alderson ranked as the No. 45 prospect in the game, while Baseball Prospectus had him 60th.
The book on Alderson is that he's got terrific control to go along with good-but-not-great stuff, and he could be in the Bucs' rotation by 2011. If you're in an NL keeper league that allows you to protect minor leaguers, he's worth a shot. Most accounts project him as something like a third starter.
FanGraphs provided the minor league stats.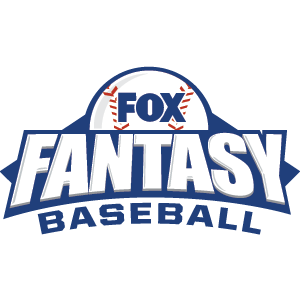 FOX Fantasy Baseball
Join or Create a Free League
Play Now!