Fantasy impact: Lee to the Phillies
So much for Roy Halladay going to the Phillies.
They traded four minor leaguers to the Indians for starting pitcher Cliff Lee and outfielder Ben Francisco.
Why are all the good, established players going from the American League to the National League? Is someone trying to make next year's All-Star Game a fair fight?
Here's a look at the deal's fantasy impact:
Lee is clearly an ace, and should be picked up at all costs in NL-only leagues. Don't wait on Halladay going to the Dodgers — strike now if you can on Lee. The Phillies' rotation now appears to be Cole Hamels, Lee, Joe Blanton, Jamie Moyer and J.A. Happ. Your guess is as good as mine as to where Pedro Martinez fits in now, since it's hard to see one of the other five starters going to the bullpen.
Lee is an ace no matter how you look at it, and the real-life trade doesn't affect his fantasy value too much. With that said, even though Philly is home to a hitter's park, Lee's ERA, WHIP and strikeout numbers stand to improve a bit due to the fact that he'll be facing weaker, pitcher-less lineups in the NL. He also might win a few more games thanks to Ryan Howard, Chase Utley and Co.
Francisco goes from a moderately productive fantasy outfielder to a guy who will need an injury to either Raul Ibanez, Shane Victorino or Jayson Werth in order to get any playing time. Make a token bid on Francisco in NL-only leagues, and dump him in mixed leagues.
Francisco's departure almost certainly means that the Indians are ready to recall minor league outfielder Matt LaPorta, who was acquired last summer in the CC Sabathia deal. LaPorta, 24, is batting .305 with 13 homers and a .924 OPS in Triple A this season, and he's regarded as a top-notch prospect. Try to get LaPorta in all keeper leagues, and in AL-only leagues for this year's stretch run.
The Indians' website notes that both Fausto Carmona (minors) and Jake Westbrook (on the DL since last season) are due back soon, so either one could replace Lee in the rotation. They're possible options in AL-only leagues, but I'm not a big fan of either one.
As for the prospects the Indians are getting:
Right-handed pitcher Carlos Carrasco was regarded by many as Philly's top prospect prior to the season. Since then, he's thrown up a 6-9 win-loss record, 5.18 ERA stinkbomb in Triple A, partly because he gives up too many home runs (14 in 114 2/3 innings).
However, he also has an impressive 112/38 K/BB ratio, and his .330 BABIP suggests a healthy dose of bad luck. Carrasco is only 22, and has pretty good stuff, so I'll recommend grabbing him if you can in AL keeper leagues. He could be up later this season, but don't expect much if that happens.
Some sources point to 18-year-old righty Jason Knapp as the key to the deal for the Indians, and it's easy to see why. Though he's 2-7 with a 4.01 ERA in A ball, he's whiffed 11 batters in 85 1/3 innings with not-awful control, and reportedly cranks his fastball into the high-90s. If you're looking for a potential ace for your 2014 fantasy league championship team, then by all means grab him.
Catcher Lou Marson, 23, can take a walk and hit for some average, but he doesn't have any power and doesn't run. He might become a solid real baseball player, but he probably won't be much of a fantasy player — at least anytime soon. The Indians also have Victor Martinez (for the time being), Kelly Shoppach and stud prospect Carlos Santana at this position.
Shortstop Jason Donald is almost 25, and by many accounts his glove isn't good enough to stay at his position. He had 14 homers, 11 steals and an .889 OPS in 92 games at Double A last year … and has one homer, six steals and a .632 OPS in 51 games at Triple A this year. Also, the Tribe is pretty set at shortstop with Asdrubal Cabrera, and at third base with Jhonny Peralta (and possibly Andy Marte as well).
I'll pass, thanks.
FanGraphs provided the minor-league stats.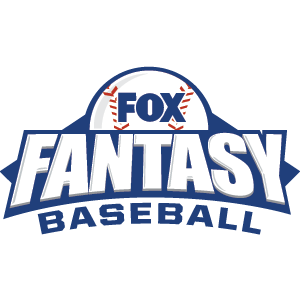 FOX Fantasy Baseball
Join or Create a Free League
Play Now!