Fantasy impact: Evaluating Mariners-Pirates deal
A big trade for the Mariners? All right! Who'd they get? Jack Wilson? Zzz …
Wilson and starting pitcher Ian Snell were acquired from the Pirates for shortstop Ronny Cedeno, catcher Jeff Clement and three minor-league pitchers.
Here's a look at the deal's fantasy impact:
Wilson isn't much of a fantasy contributor. He's never hit more than 12 homers in a season, he has a career batting average of .269, and he doesn't steal bases. He's known for his glove, but if you're reading this article for fantasy purposes, what do you care? In AL-only leagues, Wilson would be a decent replacement for a shortstop that's sitting on his team's major-league team's bench, and that's about it.
Snell's main claim to fame is that he throws in the mid-90s. He appeared to break out in 2007, when he posted a 3.77 ERA and 177 strikeouts in 208 innings, but then he had a free fall to a 5.42 ERA (with a 1.76 WHIP!) in 2008, thanks mainly to an intolerable total of 89 walks in 164 1/3 innings.
Snell was miserable for the Pirates this season as well (2-8, 5.36 ERA in 15 starts), but seemed to find something after his demotion to Triple A, notching a 0.96 ERA and 47 whiffs in 37 1/3 innings over six starts.
Snell is 27, and today I've read the words "enigma" and "headcase" in association with him. With that said, if you want to take a pitching flier in an AL-only league, here he is. Big park, good defense, good stuff … why the heck not? The Mariners say they're planning to send Snell to Triple A first, but if he pitches well he could be in Seattle soon.
Cedeno will immediately become the Pirates' starting shortstop. He's been mostly awful this season (.167 BA), but he does have five homers in 186 at bats, which isn't bad. For fantasy purposes, he's basically a less famous version of Wilson, and he's claimable in NL-only leagues. I think his batting average will improve — think .250-.260 the rest of the way.
Clement is headed to Triple A, and while I've been a fan of his for a few years, it's hard to see where he'll play for the Pirates. Ryan Doumit is the No. 1 catcher, while Garrett Jones and Steve Pearce threaten Clement's chances at first base. I'd try to grab Clement in an NL keeper league, and hope for an offseason trade to clear things up. If he plays in 2010, he can hit 15-20 homers (he has 14 this season in Triple A). Of course, I say that every year, and he is almost 26.
Three pitchers are also going back to the Pirates. All are in the low minors, and none are worthy of your immediate attention unless you're in a really deep NL-only league.
Brett Lorin, 22, is 5-4 with a 2.44 ERA, a 0.97 WHIP and 87 strikeouts in 88 2/3 A-ball innings.

Aaron Pribanic, also 22, is 7-6 in A ball with a 3.21 ERA, a 1.17 WHIP and 54 Ks in 87 innings.

Nathan Adcock, 21, is 5-7 with a 5.29 ERA, a 1.54 WHIP and 71 Ks in 102 innings in A ball.


FanGraphs provided the minor league stats.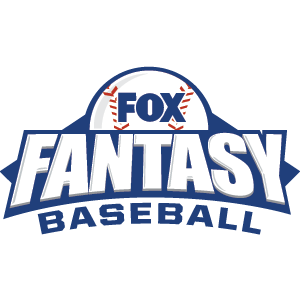 FOX Fantasy Baseball
Join or Create a Free League
Play Now!