Which ballplayers are fantasy All-Stars?
(Note: all stats are prior to Thursday's games.)
The recent announcement of All-Stars spurred the thought, "Who would earn an invite to a fantasy edition of the Midsummer Classic?" One might wonder how this would differ from the league's annual celebration, as superb stats usually correlate to a player's worthiness to the event.
However, the premise for induction to our inaugural fantasy bash comes with two caveats. The first eliminates the ridiculous rule of rounding up a representative from each team. He might turn into a stalwart someday, but in 2011, "All-Star" and "Aaron Crow" should not reside in the same sentence.
Our second stipulation: a player has to be exceeding his preseason prospects, thus providing the owner far more worth than the market value for which he was obtained. For example, Adrian Gonzalez is a frontrunner for the AL MVP, leading the league with a .348 average and 75 RBI. Yet Gonzalez was a consensus first-round pick, meaning he was expected to produce this type of output. In this sense, someone like David Ortiz, forecasted as a middle-to-late pick, would earn serious consideration for his dominant display of power (17 home runs, 49 RBI) in the first half.
Keeping this conception in mind, here are the players that warrant selection to our fantasy festival:
Catcher
AL: Alex Avila, Tigers.
With the Victor Martinez signing in the offseason, having a Detroit catcher in the All-Star Game wasn't an absurd spring training suggestion. But few would have guessed the Tiger catching representative to be Avila, who has dazzled with a .371 OBP, .291 average, 10 homers and 46 RBI. Ranked outside the top 20 catchers in most predictions, only Brian McCann has been more proficient at the plate than Avila.
NL: Jonathan Lucroy, Brewers.
Starting off under the radar thanks to missing Milwaukee's first 10 games, Lucroy has been the biggest backstop breakout in the NL in 2011. Hitting .287 with seven home runs and 36 RBI in 223 at bats this season, Lucroy sits behind just McCann and Miguel Montero in terms of fantasy catcher rankings in the Senior Circuit. Lucroy should start seeing more RBI opportunities with the return of Ryan Braun to the Brewer lineup.
First baseman
AL: Paul Konerko, White Sox.
At 35-years-old, the universal thought was Konerko's best days were behind him. Instead, the Chicago slugger is hitting a career-best .319 with 22 bombs and 64 RBI, keeping the White Sox relevant in the AL Central race. Konerko's initial omission from the AL All-Star squad over the likes of Russell Martin, Matt Joyce and teammate Carlos Quentin was one of the more prominent head-scratchers from manager Ron Washington, which fuels this week's Real Debate: is it possible the All-Star selections are a Major League conspiracy? Think about how much conversation is generated by All-Star snubs every season, discussions that take place in columns and on radio and TV shows. This, at a time when NFL training camps and NBA free-agency normally dominate the headlines. Is it possible Bud Selig and company concoct some controversy to stay pertinent on the airwaves? I'm not saying, I'm just saying.
NL: Lance Berkman, Cardinals.
St. Louis' signing of Berkman was greeted with scorn, as the former All-Star looked washed-up with career-lows in average, OBP, home runs, RBI and runs in 2010. Yet Berkman has been rejuvenated under the Gateway Arch, leading the NL in homers (23), slugging (.607) and OPS (1.011). Although most of his starts have come in right fielder, Berkman's 19 games at first make him eligible in fantasy for the position, and his 2011 output outranks another certain Cardinal first baseman through the first half.
Second baseman
AL: Michael Cuddyer, Twins.
Baseball's equivalent of Baltimore wideout Derrick Mason, the versatile Cuddyer is perennially passed over in fantasy, despite averaging 22 homers, 91 RBI, 94 runs and a .276 batting mark since 2006 (discounting Cuddyer's injury-ridden 2008 season). However, the 2011 campaign has seen a sudden upsurge in Cuddyer's value, as the Minnesota masher gained eligibility at second base. After a slow start in April, Cuddyer is hitting .325 since May 1. With a .294 average, 13 jacks, 40 RBI and a .366 OBP, Cuddyer has provided dividends to those who wisely selected him in the later rounds.
NL: Danny Espinosa, Nationals.
His average (.247) may leave much to be desired, but Espinosa's power (16 home runs, 50 RBI) and speed (44 runs, 10 stolen bases) has vaulted the Washington National into a group that includes Brandon Phillips and Rickie Weeks as the National League's best second basemen.
Third baseman
AL: Jose Bautista, Blue Jays.
Granted, Bautista's breakout came in 2010, but the Blue Jay basher was projected by many preseason publications as a third-round selection in mock drafts. Yet only Matt Kemp (thanks to the Dodger' stockpile of steals) has better offensive exploits in the first half, and Bautista's line of .335/.468/.687 with 28 long shots and 60 RBI blows the third base competition away. In a related note, where does Bautista's stubble-beard rank among the all-time greats? Brett Favre's stubble, like the rest of his legacy, is slightly tarnished thanks to the grey whiskers he rocked in the later years. Kurt Warner's always looked a little too pedicured, and the same sentiment applies to Tom Brady. Dirk Nowitzki's would rank higher, but it occasionally turns into a goatee. That leaves only one man to challenge Bautista for the stubble crown…and that man is Scott Hall. For all of Bautista's ballpark bombing, he's no match for the Razor's Edge.
NL: Daniel Murphy, Mets.
Murphy offers little power (five homers) for the position, but his consistency at the plate (.298 average in 289 at bats) has made the Mets' uber-utility man a constant in fantasy lineups this season. Not bad for a guy who didn't appear on most top 300 big boards.
Shortstop
AL: Asdrubal Cabrera, Indians.
Baseball might be experiencing a league-wide power outage, but Cabrera has been immune to the scoring scourge. In 387 games prior to 2011, Cabrera had a mere 18 homers, yet in 85 contests this season has 14 bombs. This newfound force, along with his .292 average, 54 runs and 12 stolen bases, has transformed Cabrera into fantasy's top shortstop not named Jose Reyes.
NL: Starlin Castro, Cubs.
Castro has proven his .300 average from his rookie campaign was no fluke, hitting .307 for the Cubbies in the first half. Yet because of his absence of power (just three home runs in 2010), Castro fell outside the top 10 in most preseason projections. While he doesn't possess homer propensity, Castro's speed (10 steals, 47 runs) have compensated for his lack of long balls.
Left field
AL: Brennan Boesch, Tigers.
Depending on the month, Boesch's performance can be described as both amazing and abysmal. Boesch started spring scorching, hitting .319 with 17 runs in April. May was a different tale, as Boesch struggled to the tune of a .186 average at the plate. Just as everyone was jumping from the Boesch bandwagon, the Detroit outfielder resumed his batting barrage, as Boesch is currently hitting .381 since the onset of June. Overall, the Tiger has a .307/.363/.500 line with 12 homers and 40 RBI, ranking behind Jacoby Ellsbury as the top fantasy left fielder in the American League.
NL: Michael Morse, Nationals.
Morse made news in spring training by smacking nine home runs, second-most in the Grapefruit League. Morse has continued that deep ball dexterity, slugging 15 homers and 46 RBI in 256 at bats this season while hitting .301. If Jayson Werth can start providing some protection in the lineup, Morse's numbers could improve in the second half.
Center field
AL: Curtis Granderson, Yankees.
For those thinking Granderson has taken advantage of Yankee Stadium's hitter-friendly confines, the New York centerfielder has belted 13 of his 25 four-baggers on the road. Lost in the homer hysteria have been Granderson's 15 swipes and 77 runs, as well as his 62 ribbies, all which have equaled or surpassed 2010's figures. Granderson has proven to be the bargain of the season, as his preseason forecast had the Yankee outside the top 30 outfielders.
NL: Michael Bourn, Astros.
Bourn's penchant for swiping bags is nothing new, as the Astro outfielder has averaged 51 steals in the past three seasons. However, Bourn is displaying a pristine patience at the plate, hitting .291 despite owning a career mark of .263.
Right field
AL: Matt Joyce, Rays.
Joyce has cooled considerably after posting a .370 average in the first two months of the season, and his BABIP suggests this struggle will likely continue in the second half. But a .291/.352/.510 line with 11 home runs and 40 RBI are solid results from a player picked off the waiver wire in most leagues.
NL: Carlos Beltran, Mets.
Talk about irony. After submitting three straight disappointing seasons as a high fantasy selection, Beltran has resembled his five-tool, superstar-self of the mid-2000s, hitting .285 with 13 home runs and 57 RBI as a (likely) late-round draftee. Of course, as any diehard Mets fan will point out, this rejuvenation probably stems from that fact that Beltran hits free-agency this winter. Bitter bunch, those Mets fans, but truth bombs nevertheless.
Starting pitcher
AL: Philip Humber, White Sox.
With respect to James Shields (who's displayed this aptitude in the past) and Michael Pineda (who entered the season as a highly-touted prospect), Humber has emerged from oblivion as a fantasy force, sporting a 2.69 ERA and 0.98 WHIP in 103.2 innings this season. Sorry Mets fans, didn't mean to hit you with Beltran and Humber back-to-back.
NL: Jair Jurrjens, Braves.
Jurrjens has bounced back from an injury-riddled 2010, brandishing a league-best 1.87 ERA in 110.2 innings and compiling a 12-3 record. Although his strikeouts per nine innings (5.29) are down, Jurrjens has career-lows in WHIP (1.07), opponent batting average (.229) and pitches per inning (14.6). As questions abounded on Jurrjens' health before the season, the Atlanta ace has proven a wise investment.
Relief pitcher
AL: Kyle Farnsworth, Rays.
Prior to arriving in the Trop, Farnsworth was infamous for two things: failing to live up to expectations and beating the bejesus out of Paul Wilson in a 2003 brawl (in which Farnsworth unleashed a Goldberg-esque spear to take Wilson to the ground). But in the Tampa Bay bullpen, Farnsworth has come to fruition, establishing a 0.89 WHIP and 2.08 ERA, converting 17 saves for the surprisingly competitive Rays.
NL: Joel Hanrahan, Pirates.
Hanrahan had a respectable 2010, owning a 12.92 strikeouts-per-nine-innings figure and a 1.21 WHIP. But few could have forecasted Hanrahan ranking third in the majors with 25 saves. Although his punchouts aren't as persistent, Hanrahan is rocking a 0.94 WHIP and diminutive 1.37 ERA.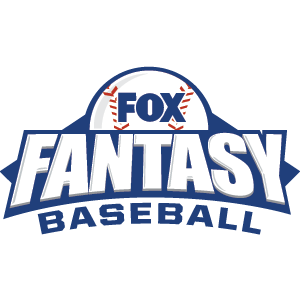 FOX Fantasy Baseball
Join or Create a Free League
Play Now!