Fantasy Baseball: Twins lose prospect Sano for season
Sunday featured our first perfect game of the season, as Indians RP John Axford went 18-for-18 on his tweeted Oscar predictions. Well done, Axford.
Before we get started with the notes, here's video of Masahiro Tanaks's spring debut. Watch for the splitter at the 50-second mark.
Alright, alright, alright … let's get to some baseball news:
Twins stud 3B prospect Miguel Sano will have Tommy John surgery on his injured throwing elbow and miss the 2014 season. Advice for keeper league and dynasty owners: Try to use this news as an opportunity to buy low on Sano, even if it only drops his price a little bit.
Padres OF Cameron Maybin is in danger of missing Opening Day after suffering a shoulder injury on Sunday. We should know more today.
Joakim Soria took Round 1 over Neftali Feliz in the Rangers' closer competition. Long way to go, though.
Cubs SS Starlin Castro left Sunday's game with a hamstring injury, but it doesn't sound serious.
Tigers' ace Justin Verlander will make his first start of the spring on Thursday. Remember when you bumped Verlander down in your rankings due to offseason abdominal surgery? Bump him back up.
Sleeper alert: Yankees SP Michael Pineda is scheduled to make his spring debut on Friday.
The White Sox are not even close to naming a closer, according to the Chicago Sun-Times. I drafted Nate Jones in a dynasty league, so pardon me if I show a rooting interest this month.
The Dodgers are taking it easy with Zack Greinke's calf injury, but we're a long way from Opening Day.
In other Dodger news, OF Matt Kemp isn't expected to be ready for Opening Day.
Phillies 3B Cody Asche left Sunday's game with a bruised hand, but hopefully he'll be OK. Teammate Cole Hamels (shoulder) will throw a live batting practice session this week, and the team hopes that he'll miss just a start or two at the beginning of the season.
For the Mariners, neither Hisashi Iwakuma (finger) nor Taijuan Walker (shoulder) is expected to be ready for Opening Day. Their exact return timetables are TBD.
So far, so good for Bobby Parnell's rehab.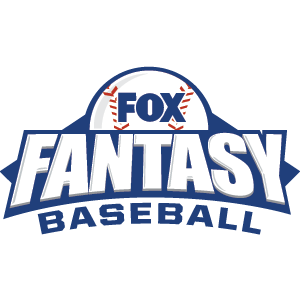 FOX Fantasy Baseball
Join or Create a Free League
Play Now!