Fantasy Baseball Team Preview: Minnesota Twins
The Twins are not focused on winning in 2014. A quick glance of their roster and, more importantly, their farm system prospects will indicate the franchise's focus on the future.
Byron Buxton is the foundation of that future, but he won't become a full-time big leaguer until, at the earliest, next year. Miguel Sano, the big bopper, recently suffered a setback and will miss this year because of Tommy John surgery. More notes on the Twins' prospects can be found below.
Key additions: N/A
Key losses: N/A
1. Alex Presley RF
2. Brian Dozier 2B
3. Joe Mauer 1B
4. Josh Willingham LF
5. Oswaldo Arcia RF
6. Trevor Plouffe 3B
7. Jason Kubel DH
8. Kurt Suzuki C
Jason Kubel is one other name to keep tucked away for early-season waiver wire claims. He was beat up and flat-out stunk last season highlighted by a career-low .216 BA and .293 OBP. He averaged more than 20 homers a season in his final three years with the Twins the first time around. Granted, that was inside the dome, but perhaps the home cooking will fetch those nostalgic numbers.
1. Ricky Nolasco
2. Kevin Correia
3. Phil Hughes
4. Mike Pelfrey
5. Vance Worley
CL: Glen Perkins
Nolasco? Maybe. Correia? Pass. Hughes? Perhaps a change of scenery and time away from the New York media will bring out the best in him. Worley could become a waiver wire options in-season.
Josmil Pinto (C)
The signing of Kurt Suzuki is a band-aid, a stop-gap. With Joe Mauer relocating to first base, Pinto becomes the franchise catcher. Adam Meyer and John Halpin agreed Pinto's a sleeper to consider in fantasy baseball drafts.
Byron Buxton (OF)
As I mentioned earlier, Buxton won't be called up to the bigs full-time until 2015 at the earliest. He hit around .330 with a .423 OBP in 125 A and High-A games last season. The 20-year-old has been compared to Mike Trout at this point in his young career
Miguel Sano (3B)
At least he's not a pitcher, right? He first experienced the discomfort while playing in the Dominican this winter. Dr. James Andrews said to rest and rehab it, but the pain returned at the start of spring training. Sano mashed the last three minor league seasons with 20, 28 and 35 homers in each year, respectively. To see a prospect's rise up through the ranks stunted leaves a pit in your stomach.
Alex Meyer (SP)
Here's a guy you may be able to snag off of waivers in-season once he's called up. Meyer finished 4-3 with a 10.80 K/9 rate and 2.73 FIP in 13 starts last season at Double-A.
Meyer also made some cash in the offseason and you won't believe his gig.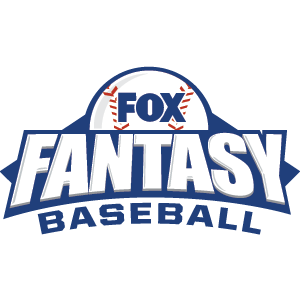 FOX Fantasy Baseball
Join or Create a Free League
Play Now!