Fantasy Baseball Team Preview: Colorado Rockies
This is the 23rd season for the Rockies and they have yet to win the NL West. Colorado hasn't finished higher than third since 2009. Last year, they were far from road warriors. Colorado had the worst road record in baseball (21-60).
ALSO SEE: TEAM PREVIEWS ARCHIVES
Key additions: Daniel Descalso, Nick Hundley, David Hale, Kyle Kendrick, and John Axford
Key losses: Michael Cuddyer, Brett Anderson, Matt Belisle, Nick Masset, Juan Nicasio, and Josh Rutledge
Projected Lineup
This lineup lives and dies with the health of Carlos Gonzalez and Troy Tulowitzki. Last season, CarGo played in only 70 games and was shut down with a knee injury. For three-straight seasons, his at-bat numbers have dwindled (518, 391, 260). Normally, Gonzalez can at least contribute 20 home runs and 70 RBI. However, last year, he produced only 11 HR and 38 RBI with a career-low .238 batting average. Tulowitzki was generating MVP-type stats in 2014 before he injured his left hip in late-July. In April, Tulo batted .381 (32-84) with seven home runs and 22 RBI. However, he didn't record a hit in his five ABs after the All-Star break and was shut down for the remainder of the season. If you are up for a gamble, I would take Tulowitzki in the late-first, early-second round of the fantasy draft. Gonzalez would be a couple rounds later…Charlie Blackmon emerged in 2014 and led the Rockies with 171 hits. His home/road splits were almost as diverse as the team's wins/losses. At Coors Field, Blackmon batted .331 and only .241 on the road…Justin Morneau won the NL Batting Title last year (.319). He also led the team with 82 RBI. As a career .329 hitter at Coors Field, the Rockies first four hitters in the lineup can contend with any team, as long as they are at Coors Field.
Projected Rotation
Closer: LaTroy Hawkins/Rex Brothers/John Axford
When you play half of your games in the thin air of Denver, you are bound to have the worst team ERA in baseball (4.84 ERA). They also managed only one complete game in 2014. Jorge De La Rosa won at least 14 games for the second-straight season. His 4.10 ERA in 32 starts was also a team best. He seems to have Coors Field figured out. In his career, De La Rosa is 45-14 (3.98 ERA) in 81 games in Colorado…Jhoulys Chacin still has some work to do. He is a career .500 pitcher (23-23) with a 4.21 ERA at Coors Field. He started 2014 on the DL (should inflammation) and only made 11 starts before the Rockies shut him down. They are hoping he can get back to his 14-win, 3.47 ERA season from two years ago…I'm pegging Tyler Matzek as the team's fantasy sleeper of 2015. Last season was his first year in the Bigs. Eleven of his 19 starts were deemed as a quality start. In September, he was gangbusters. Matzek started four games and produced a 1.69 ERA, along with the lone complete game for Colorado…As for the closer role, good luck choosing the right guy. LaTroy Hawkins, Rex Brothers, and John Axford have all tallied at least 19 saves during a season. Hawkins had the most in 2014 (23 saves), but he is now 42-years-old.
Fantasy Sleeper: Tyler Matzek
(See above)
Top Prospects
David Dahl, OF – In the minors, 63 of Dahl's 153 hits went for extra bases. He was the tenth overall pick in the 2012 draft.
Jon Gray, SP – Last season, Gray won 10 games in 24 starts (3.91 ERA) for double-A Tulsa. During that season he struck out 113 batters in 124.1 innings of work. He was the third overall draft choice in 2013.
ALSO SEE: TEAM PREVIEWS ARCHIVES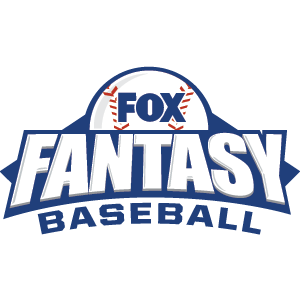 FOX Fantasy Baseball
Join or Create a Free League
Play Now!