Fantasy Baseball Team Preview: Chicago White Sox
Key losses: Gavin Floyd – Hector Santiago – Addison Reed
Projected Lineup
1. Adam Eaton CF
2. Alejandro De Aza LF
3. Jose Abreu 1B
4. Adam Dunn DH
5. Avisail Garcia RF
6. Alexei Ramirez SS
7. Gordon Beckham 2B
8. Matt Davidson 3B
9. Tyler Flowers C
Twenty-seven-year-old Jose Abreu joins Yasiel Puig and Yoenis Cespedes as Cuban defectors possessing power at the plate. Abreu's fantasy projections for 2014 vary, but with first-base options drying up fast, he'll be a popular target. He's ranked No. 18 among first basemen currently, which may be a little low.
Adam Eaton and Matt Davidson joined the White Sox following a Diamondbacks-Angels three-team deal. Eaton adds more speed atop the lineup and is capable of 30 SBs when given the green light, while Davidson's track record in the admittedly hitter friendly Pacific Coast League (40 HR last two minor league seasons) bodes well for some pop at the bottom.
Watch for Alejandro De Aza – he of the 15 HR and 20 SB potential – to bounce on and off the fantasy waiver wire this season. Alexei Ramirez is one of the more undervalued fantasy shortstops around, but the 25 stolen bases over the last two seasons (average) should not be forgotten.
1. Chris Sale
2. Jose Quintana
3. John Danks
4. Erik Johnson
5. Felipe Paulino
CL: Nathan Jones
With Chris Sale on a roster in every league, Jose Quintana becomes an intriguing option. Although, John Halpin has Q ranked about 40 spots higher than the rest of the department, Chicago's No. 2 starter could win 15 games with 160 strikeouts and a 3.60 ERA this season.
Dayan Viciedo (OF)
Aside from the previously mentioned Ramirez, Viciedo is my top sleeper, but he's going to need a new uniform for the gamble to come to fruition. The outfield is crowded with Eaton, Avisail Garcia and De Aza and designated hitter is already an Adam Dunn and Paul Konerko platoon. So, Viciedo – and his 20 HR – 60 R – 75 RBI in 140-plus game potential – finds himself without a seat …for now.
Marcus Semien (2B)
The White Sox are rebuilding and that means the youths are in the big leagues. One exception is Semien, who waits to see if Gordon Beckham can get his stuff together. Beckham's .249 batting average and .314 OBP in five major league seasons does present an opportunity. If only Semien didn't possess horrible plate discipline and OBP, but he could knock 12 out of the park and swipe 20 bases some day.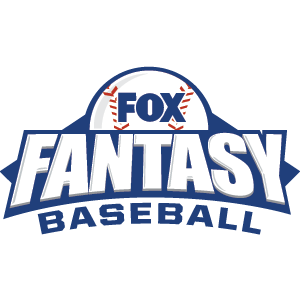 FOX Fantasy Baseball
Join or Create a Free League
Play Now!