Fantasy Baseball Studs and Duds – Week 1 in 2014
The season is just over a week old and the stats are finally being accumulated. There were some fantasy free agent surprises and some perennial veteran power-bats. There were amazing aces and ERA-bruised egos.
Overall, remember that just because your player is on the "dud list" doesn't mean that you should bench them. For example, Ryan Braun nearly made the dud category and then he goes out there and destroys three pitches over the fence. Just keep tabs on these players and maybe you can get a trade from someone who is getting a headache by the current slump.
Studs:
The batting average wasn't out of this world, but Stanton's overall contribution was. Already, the Marlins power-hitter has crushed two homers and delivered 10 RBI. Last year, it seemed as if Stanton was the only weapon and pitchers would avoid him entirely. This season, Miami has scored 42 runs, the second-most runs in baseball. Also, Stanton swiped two bags last week. In all of 2013, Stanton only had one stolen base.
Whenever a player gets six hits in one game, he deserves the "stud" status. But Blackmon wasn't finished there. He added seven more hits throughout the week, bringing his grand total to 13. One hit left the yard and Blackmon even managed to steal a base. His fantasy stock benefitted greatly from those seven days.
Before Blackmon recorded six hits, Bonifacio was the flavor of the week. In just the first two days of the Cubs season, Bonifacio tallied eight hits. Then, he set the club record with 11 hits through the first three games. Don't forget about his speed. Bonifacio leads the league with four stolen bases, with three of them in the past seven calendar days.
Speaking of stock-risers, Colabello shared AL Player of the Week honors with Josh Hamilton. The undrafted cleanup hitter (Colabello, not Hamilton), became one of the highest free agent acquisitions on Monday. Colabello currently trails only Mark Trumbo and Stanton in RBI totals.
You couldn't ask for a better start if you drafted this starting pitcher. While other owners were worrying about Clayton Kershaw or Cliff Lee, Fernandez was dominating Colorado and San Diego in his first two starts. While I'm sure Fernandez was honored to win the 2013 NL Rookie of the Year, he has all the potential to steal Kershaw's Cy Young crown.
Duds:
Sure, Captain America had a great Opening Day, but Wright has struggled since. Two hits and one RBI from a player who many took in the second round is nowhere near the production fantasy owners expected. Granted, there is plenty of season left, and I like his matchup today, but keep your eye on other flourishing third basemen (Casey McGehee).
I'm absolutely shocked by these stats. I don't have Fielder on any of my teams, but I wish I did…until I saw these numbers. Many thought that with an easier stadium Fielder would build an MVP-type resume. However, he can't seem to find the wind stream in Texas. Don't expect this draught to last.
Playing in the west coast, many might have missed this "dud." Pence hit his first home run on Sunday night, but he hasn't contributed much before that at-bat. He is surrounded by talent with Buster Posey, Pablo Sandoval, and the sudden emergence of Brandon Belt. Pence recorded 99 RBI in 2013, but he needs to improve if he wants to duplicate that total. Two RBI in the first week averages out to around 44 RBI for the season. But, he'll excel passed that outcome, hopefully.
Who knows what that shin to the head did to Harper, but it isn't good. Harper has struck out twice in each game this season. I've seen Harper drafted as high as the first round this year, yet hasn't produced one RBI or stolen base this season. That is worrisome.
The Giants arm pitched to two divisional-foes to start the season and failed in both outings. Cain allowed seven hits and two runs against the Diamondbacks. Then, he was tagged for three home runs and put the "loss" in Los Angeles. Last year was Cain's lowest strike out total in his career and still averaged over five Ks per game. This season, he hasn't totaled more than three punch outs in a game.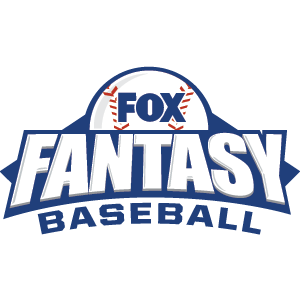 FOX Fantasy Baseball
Join or Create a Free League
Play Now!